President Donald thanked first responders in a Twitter video where he described Florence as "tough" and one of the "wettest" hurricanes ever.
"This is a tough hurricane," he said. "One of the wettest we've ever seen from the standpoint of water."
He added: "Florence has been a nasty one. A big one like that area certainly has never seen before."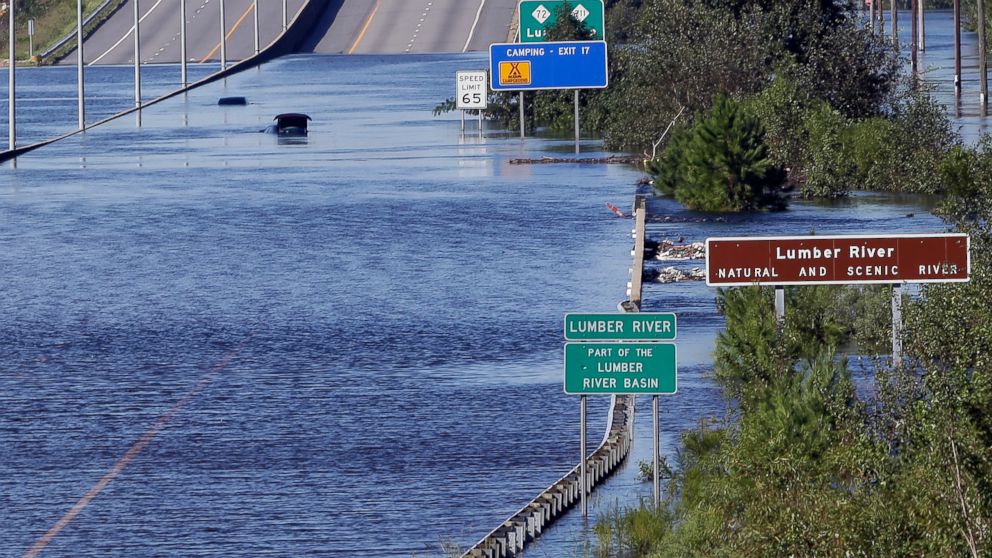 The storm has claimed at least 37 lives.
Posted to the president's Twitter account Tuesday afternoon, a day before he was scheduled to visit North Carolina for a briefing on the hurricane, the video also includes the president's appreciate of the Federal Emergency Management Agency, the U.S. military, Coast Guard and law enforcement.
The president's latest description of the natural disaster comes after harsh criticism from San Juan Mayor Carmen Yulín Cruz and others regarding his characterization of response efforts in Puerto Rico during and after Hurricane Maria last year.
"I think Puerto Rico was incredibly successful. Puerto Rico was actually our toughest one of all because it is an island," the president said last Tuesday. "I actually think it is one of the best jobs that's ever been done with respect to what this is all about."
Puerto Rico Gov. Ricardo Rossello recently announced the revised official death toll of 2,975 from the hurricane last year after the government commissioned an independent study.