Facing renewed criticism over the recent glowing reviews he gave his administration's handling of Hurricane Maria, President Trump on Thursday made a series of unsubstantiated claims casting doubt on the revised death toll officially declared by Puerto Rico's government late last month.
"3000 people did not die in the two hurricanes that hit Puerto Rico," Trump said in a tweet. "When I left the Island, AFTER the storm had hit, they had anywhere from 6 to 18 deaths. As time went by it did not go up by much. Then, a long time later, they started to report really large numbers, like 3000."
The president added, "This was done by the Democrats in order to make me look as bad as possible when I was successfully raising Billions of Dollars to help rebuild Puerto Rico. If a person died for any reason, like old age, just add them onto the list. Bad politics. I love Puerto Rico!"
In a news conference at the Capitol, House Speaker Paul Ryan appeared to distance himself from Trump's tweets, saying he has "no reason to dispute" the revised 3,000 death toll, and discounted the president's conspiracy claim that Democrats increased the tally to make Trump "look as bad as possible."
"Casualties don't make a person look bad," Ryan told ABC News. "I have no reason to dispute these numbers. I was in Puerto Rico after the hurricane. It was devastated. This was a horrible storm. I toured the entire island. It's an isolated island that lost its infrastructure and its power for a long time."
Ryan stressed that first responders in Puerto Rico "couldn't get to people for a long time on the island because roads were washed out, power was gone and the casualties mounted for a long time."
The president's tweets sparked an immediate backlash from other lawmakers and renewed the spotlight on the administration's handling of Hurricane Maria, even as it continued preparations for Hurricane Florence's landfall on the East Coast.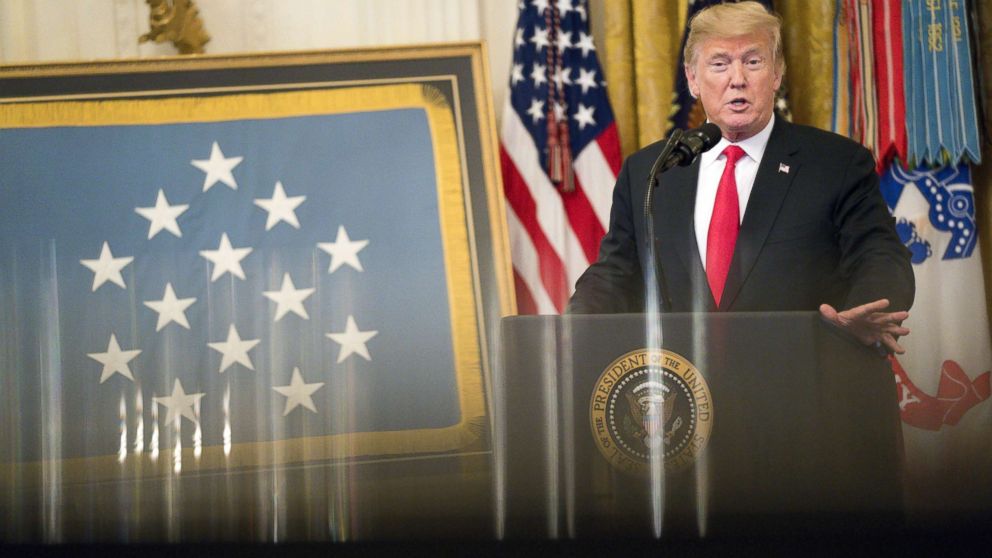 San Juan Mayor Carmen Yulin Cruz, who has previously sparred with Trump over the federal response to Hurricane Maria, shot back just minutes after the president's tweets.
"Mr. Trump you can try and bully us with your tweets BUT WE KNOW OUR LIVES MATTER," she tweeted. "You will never take away our self-respect. Shame on you!"
Late last month, Puerto Rico Gov. Ricardo Rossello announced the territory was officially revising its death toll to 2,975 from 64 after the government commissioned an independent study by George Washington University's Milken School of Public Health.
While President Trump's contention in his tweet that 3,000 didn't die "in the two hurricanes that hit Puerto Rico" is not technically inaccurate, the study never claimed to measure deaths based on such a metric. It instead focused on the number of excess deaths in the six months following Maria's landfall.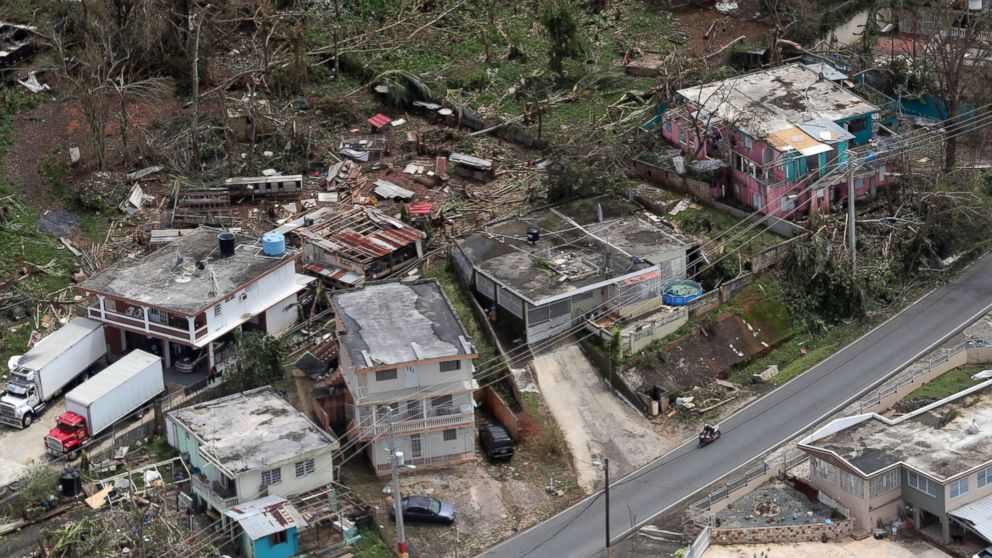 For instance, the GWU report also showed that the risk of dying in the aftermath of Maria was 60 percent higher for those in the poorest communities and 35 percent higher for those 65 years old or older.
"There are huge inequalities in Puerto Rico that were brought up by the hurricane," said Carlos Santos-Burgoa, one of the principal investigators of the study.
In a statement responding to the president's tweet, the institute said it continues to stand by the methods used to reach their estimate.
"Our results show that Hurricane Maria was a very deadly storm, one that affected the entire island but hit the poor and the elderly the hardest," the statement said. "We are confident that the number — 2,975 — is the most accurate and unbiased estimate of excess mortality to date."
In the days after Maria's landfall, President Trump visited Puerto Rico, and while there lauded the government's efforts at minimizing the death toll at a time when the San Juan government had certified only 16 deaths as a result of the storm, which the president referred to in his Thursday tweets.
"If you look at a real catastrophe like Katrina, and you look at the tremendous hundreds and hundreds and hundreds of people that died, and you look at what happened here with, really, a storm that was just totally overpowering -- nobody has ever seen anything like this," Trump said at the time.
Rossello, who steadfastly defended the administration's response during those early days of relief efforts, responded to the president's tweets Thursday urging a more compassionate approach.
"The victims in Puerto Rico, and the people of Puerto Rico, do not deserve that their pain is questioned," Rossello said. "This is not a moment to fight, or to make political noise, or to use this to benefit one side or another. This is a moment to remember all those that lost their lives. It is a moment to recognize their pain and sacrifice that all have made for the recovery efforts."
Florida's GOP Gov. Rick Scott, a close ally of the president, who is locked in a tight Senate race this November, dismissed the president's claim in his tweets and reaffirmed his support for the study with the revised death toll.
Democrats were unsparing in their criticism.
House Minority Leader Nancy Pelosi accused the president of trafficking in "alternative facts" by blaming Democrats for inflating the death toll.
Rep. Joe Kennedy III, a Massachusetts Democrat, went so far as to suggest that President Trump's dismissal of the death toll was rooted in racism.
The White House did not immediately respond to ABC's requests for comment on what the president considers an accurate accounting of the death toll or whether there's any evidence behind his assertion that Democrats played a role in the study commissioned by Puerto Rico's government.
ABC News' Josh Hoyos contributed to this report.