Trump Expected to Name Jared Kushner as a Senior Adviser
Kushner is credited with helping steer the Trump campaign to victory.
— -- Jared Kushner, Donald Trump's son-in-law, is expected to serve as an unpaid senior adviser to the president, while Kushner's wife, Ivanka Trump, will not immediately take a formal role in the White House, Trump transition officials said.
Kushner, one of the most influential voices in Donald Trump's inner circle, is credited with helping steer the presidential campaign to victory and has been expected to continue in a close advisory role to Donald Trump after he takes office Jan. 20. When Donald Trump made his first visit to the White House after the election, Kushner was among the few advisers to accompany him and had a private meeting with White House chief of staff Denis McDonough.
"Jared has been a tremendous asset and trusted advisor throughout the campaign and transition and I am proud to have him in a key leadership role in my administration," President-elect Donald Trump said in a statement. "He has been incredibly successful, in both business and now politics. He will be an invaluable member of my team as I set and execute an ambitious agenda, putting the American people first."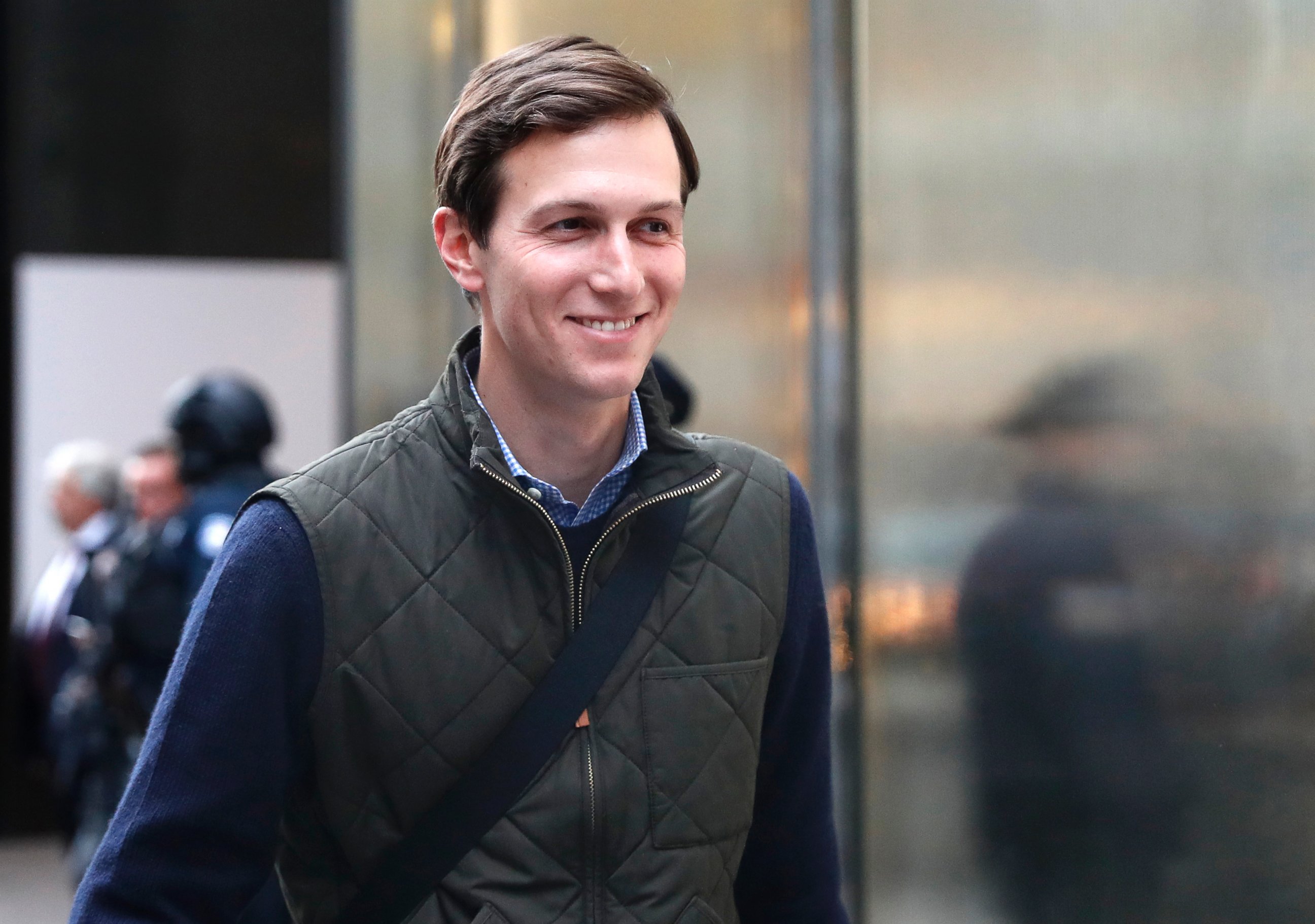 Kushner will resign from his position at Kushner Companies and "divest substantial assets," said Jamie Gorelick, his attorney and partner at the law firm of WilmerHale.
He will not accept a salary as a senior adviser to Donald Trump and will significantly curtail ties with his business empire in an effort to comply with federal ethics laws, the legal and transition team advising the family told reporters of the plans.
"Mr. Kushner is committed to complying with federal ethics laws, and we have been consulting with the Office of Government Ethics regarding the steps he would take. Although plans are not finalized, Mr. Kushner would resign from his position at Kushner Companies and divest substantial assets in accordance with federal guidelines. He would recuse from particular matters that would have a direct and predictable effect on his remaining financial interests. He would also abide by federal rules requiring impartiality in particular matters involving specific parties," Gorelick said in a statement.
Ivanka Trump will also take steps to divest from her business interests, the officials said. She will no longer be participating in management of the Trump Organization, her brand or fashion business. Ivanka Trump will resign from all office/director positions in the brand. She will also divest significant assets, including common stock and restructure her own participation in Trump Organization transactions.
"If you look at Ivanka, take a look at -- she is so strong into the women's issue, child care and so many things, she would be so good. Nobody could do better than her, and I just have to see whether or not we can do that," Donald Trump told "Fox News Sunday" last month.
"I would love to have Jared helping us with deals with other nations and see if we can do peace in the Middle East and other things. He's very talented," Donald Trump said.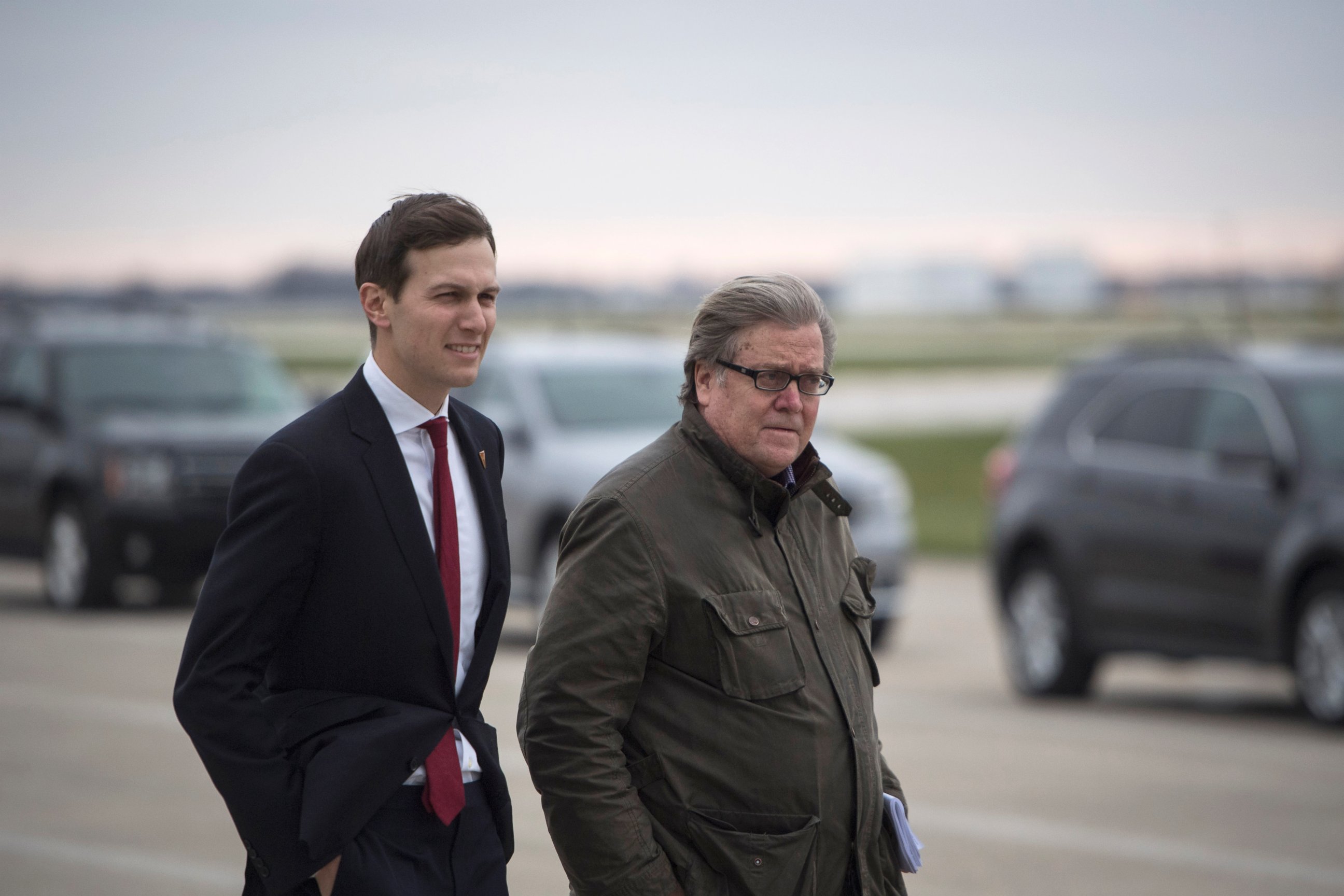 Kushner's expected appointment as a senior adviser -- a role that does not require Senate confirmation -- would raise a number of legal and ethical questions, given his family ties to the president-elect.
The expected move would occur in what ethics experts describe as a legal gray area in the federal anti-nepotism statute. That law forbids appointment of family members to federal agencies, but some legal analysts see wiggle room, saying the White House may not be considered a government agency.
Transition and legal officials said they do not expect legal challenges to Kushner officially joining the White House. If any were to arise, the officials said they feel comfortable gray area in the anti-nepotism statute would accommodate their plan. Officials said there is a precedent that the White House be interpreted not as an agency under terms of the statute since its sole function is to advise and assist the president.