President Donald Trump mangled the facts Thursday when addressing immigration and falsely claiming - more than once - that former President Barack Obama was responsible for family separations at the border.
Here's a look at what Trump said and what happened:
It's Obama's fault? Not true
Trump was widely criticized this spring for his rollout of a "zero-tolerance" policy on immigration that resulted in the chaotic separations of some 2,600 children from their families. According to the Department of Health and Human Services, there are still some 221 children in custody as a result of the policy, after a federal judge ordered that the families be reunited.
Trump eventually signed an executive order backtracking on the policy, but he still seems frustrated that he was blamed for the chaos at the border. Initially, Trump blamed Democrats in Congress, although they don't have majority control to push through new immigration laws. And on Thursday, Trump blamed Obama, who never enforced a zero-tolerance policy that has led to the recent mass separation of families.
"Nobody talks about that, but under President Obama, they separated children from the parents," Trump said.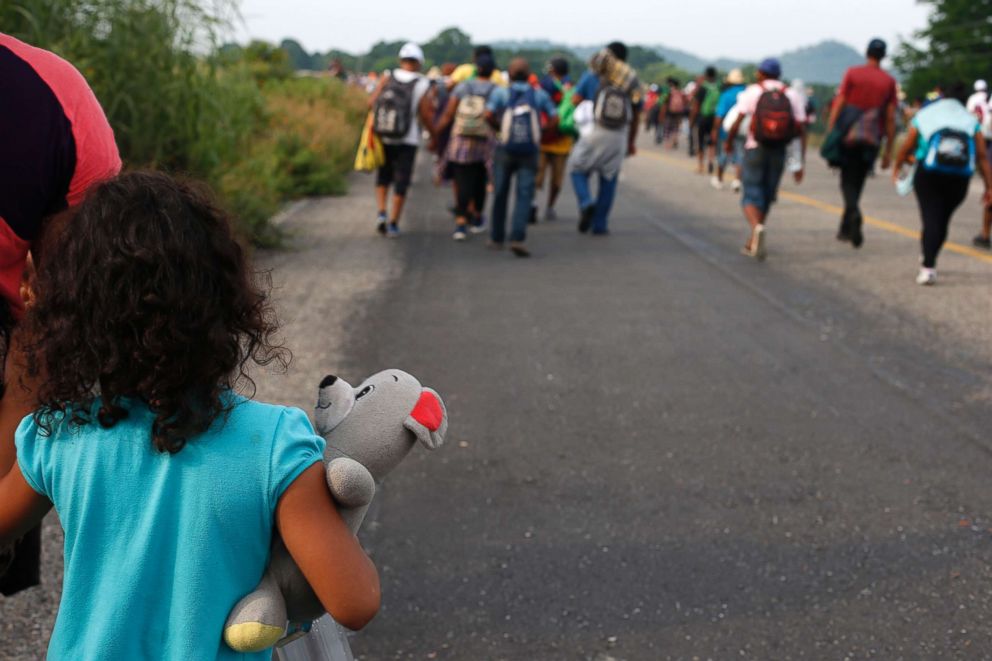 Trump later returned to this theme, even after being asked an unrelated question about tents.
"President Obama separated children from families, and all I did was take the same law, and then I softened the law, but by softening the law, many people come up that would not have come up if there was separation," he said.
What is true is that Obama had faced an influx of children both traveling alone and with families as a result of violence in Central America. And at one point, the Obama administration tried housing the families in special detention centers. But after a federal judge in California ruled that the arrangement violated a long-standing agreement barring kids from jail-like settings for extended periods, even with their parents, the government began releasing families into the U.S. pending notification of their next court date.
Some arriving families were separated during the Obama and Bush administrations but most of those cases would have been tied to other serious crimes like drug trafficking. Trump's policy was different because his administration considered the act of crossing the border illegally enough of a justification to detain the adult and put the child in protective custody.
Trump and Attorney General Jeff Sessions have derided the Obama-era policy as "catch and release" because there were numerous cases where the migrant wouldn't appear in court. They have previously said releasing families into the U.S. increased levels of illegal immigration in the U.S., which led to the zero-tolerance policy in the first place. That catch-and-release policy actually pre-dated Obama.