Do voters see America as a healthy melting pot? Or is Ronald Reagan's "shining city upon a hill" buckling under the weight of asylum seekers and changing demographics?
President Donald Trump is trying to frame the upcoming midterm election as a national referendum on U.S. immigration. And he's betting -- as he did two years ago in his run for the White House -- that voters in key races no longer see America as a nation of immigrants, but as one under siege.
With early voting already underway, the president has ordered thousands of active-duty troops to the border, considered executive action to bar migrants from seeking asylum and questioned the birthright citizenship of children born to undocumented parents. He also described the caravan of migrants traveling through Mexico as an "invasion" and alleged -- without evidence -- that the caravan is riddled with "gang members" and "unknown Middle Easterners."
Late Wednesday, Trump also pushed an unsubstantiated theory that the caravan was larger than what was being reported and that women and children were being pushed in front of the cameras.
"We have to have a wall of people," he told ABC Chief White House Correspondent Jonathan Karl.
Will his last-minute maneuvering work to sway voters?
Some 70 percent of Americans rate the issue as highly important to them, according to an Oct. 18 ABC News/Washington Post poll. But 50 percent of voters say they trust Democrats over Republicans in handling immigration, compared to 38 percent preferring the GOP's approach.
That's a shift from 2015 before Trump dominated the political landscape, when only 37 percent of voters favored Democrats on the issue and 40 percent trusted Republicans.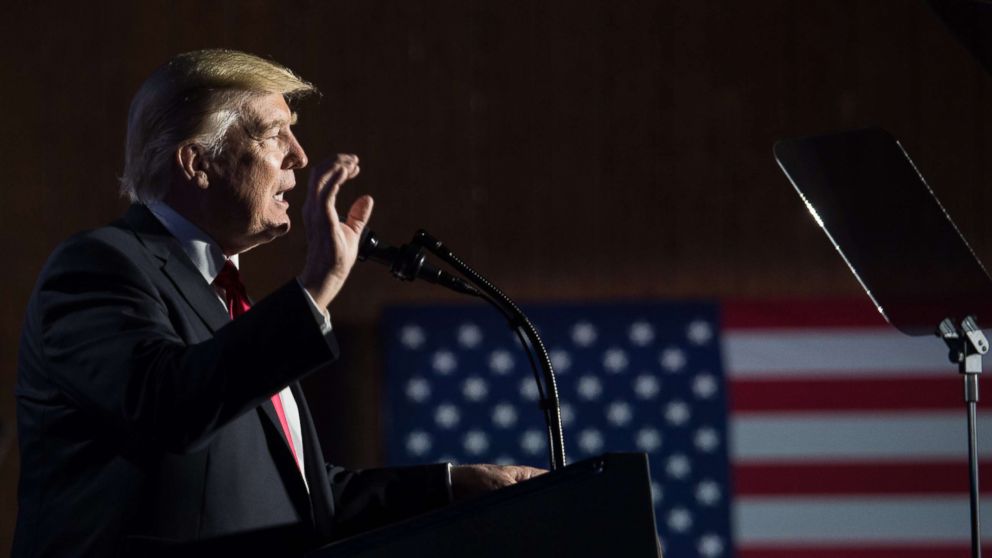 Still, Trump's laser-like focus on immigration is showing signs that it's working to galvanize his base, particularly in tight races.
Democrats who would rather be talking about health care are increasingly finding themselves having to address whether they agree with Trump that a caravan of unarmed migrants still some 900 miles from the border is a national security threat. And the fear of the migrant caravan is resonating with some voters far beyond the border states of Arizona, Texas and California.
"I do not want our borders overrun," Sen. Claire McCaskill of Missouri, one of the most vulnerable Democrats running for re-election, said during an interview with FOX News on Monday. "And I support the president's efforts to make sure they're not."
The issue of immigration isn't entirely clear-cut for many voters though.
Trump's proposal to eliminate birthright citizenship, for example -- a move that would require a change to the Constitution -- was met with skepticism from his own party. GOP Rep. Carlos Curbelo of South Florida tweeted back at the president: "You can't end it by executive order."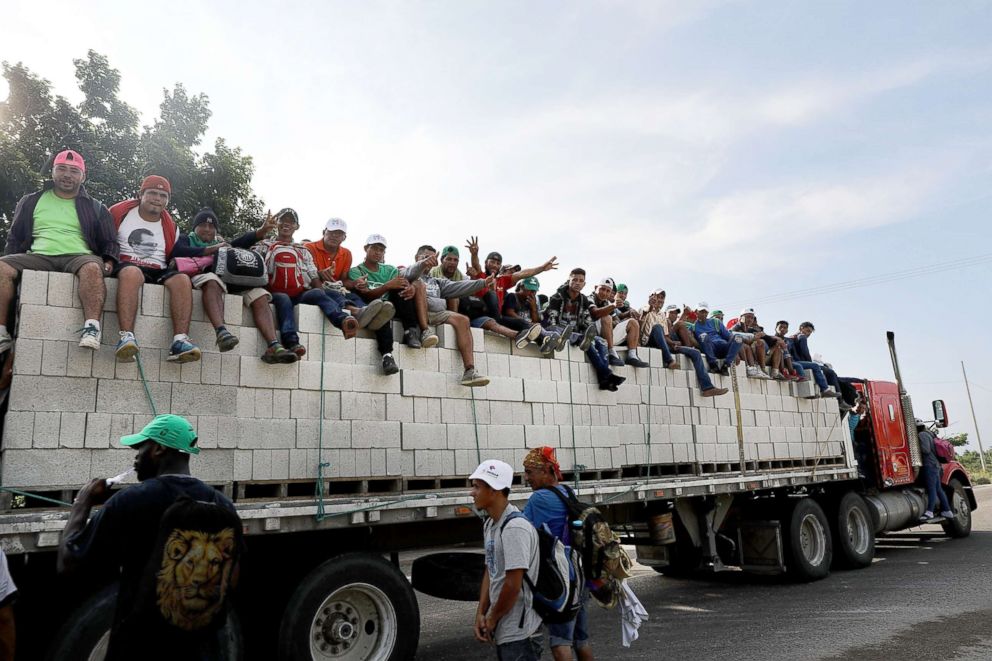 And in Texas, where there are an estimated 120,000 "Dreamers" -- immigrants brought to the country as children and remain in the country illegally -- Republican Rep. John Culberson talks in more nuanced terms about immigration.
"I think it's important that they feel safe," Culberson said of young immigrants. "If they stay out of trouble, if they stay out of gangs, if they are working, in schools, earning good grades -- they shouldn't have to worry about it."
Still, Trump's steady drumbeat on border security has been embraced by other Republicans, including those in states hundreds of miles from the U.S.-Mexico border.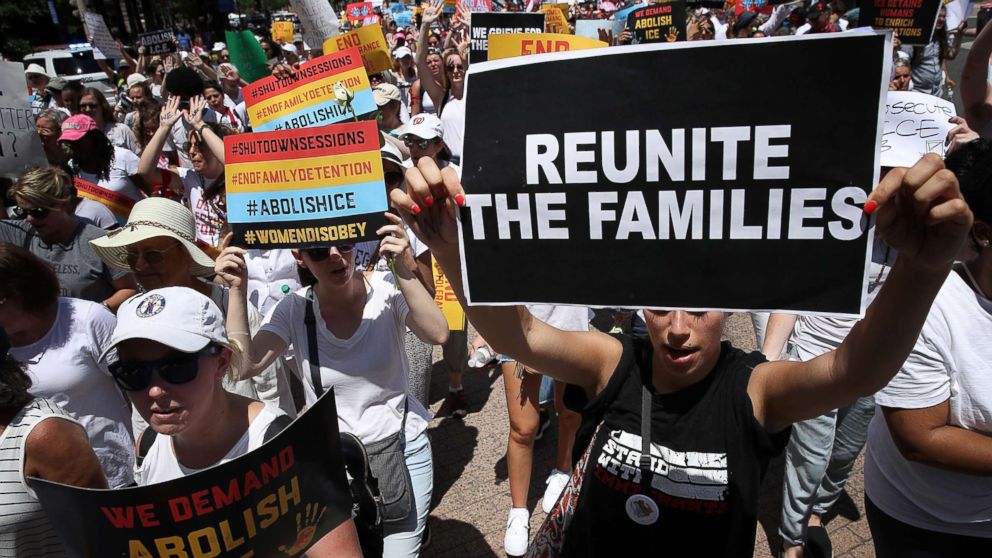 In the Tennessee Senate race, for example, GOP Rep. Marsha Blackburn aired ads alleging the caravan was composed of "14,000 illegal immigrants," although estimates have been closer to 3,000 to 7,000. Blackburn also took a page from Trump, alleging without evidence that the group had been infiltrated with gang members and "possibly even terrorists."
Blackburn's opponent, Democrat Phil Bredesen, responded with ads highlighting his record on border security and suggesting that immigration judges could be sent to the border to process asylum cases outside U.S. borders so immigrants aren't released into the United States without proper documentation.
"If we follow this approach, the nation and the world will see on their television screens an orderly and effective process conducted under the rule of law," Bredesen wrote in a recent op-ed in the "Tennessean."
Other Democrats have taken a page from Trump, using emotional rhetoric on immigration to slam opponents. One favorite topic among Democrats is the Trump administration's chaotic zero-tolerance policy implemented at the border last spring, which called for the detention of every adult crossing the border illegally, even if that person was traveling with children. The policy resulted in some 2,600 children being separated from their parents and confusion afterward about how to reunite families.
"Instead of dealing with drug traffickers, with sex traffickers, they have turned their attention to babies, caging them and ripping kids away from their mother," said Florida gubernatorial candidate Democrat Andrew Gillum in a recent debate.
Such fiery rhetoric makes Bredesen's idea of bipartisan immigration reform seem almost impossible come 2019 -- something Trump seems to instinctively know as he doubles down on his anti-immigration rhetoric.
"Go back to your Country," he tweeted last week in a message that once would have seemed unfathomable to come from the White House. "And if you want, apply for citizenship like millions of others are doing!"