— -- Donald Trump's charitable foundation has come under public and government scrutiny amid recent questions about the source of the nonprofit's funding and the recipients of its donations.
The Donald J. Trump Foundation was founded in 1988 and has been operating continuously since then. It is now under investigation by New York Attorney General Eric Schneiderman, who said he is interested in whether the organization is complying with state regulations regarding nonprofits.
Keeping It in the Family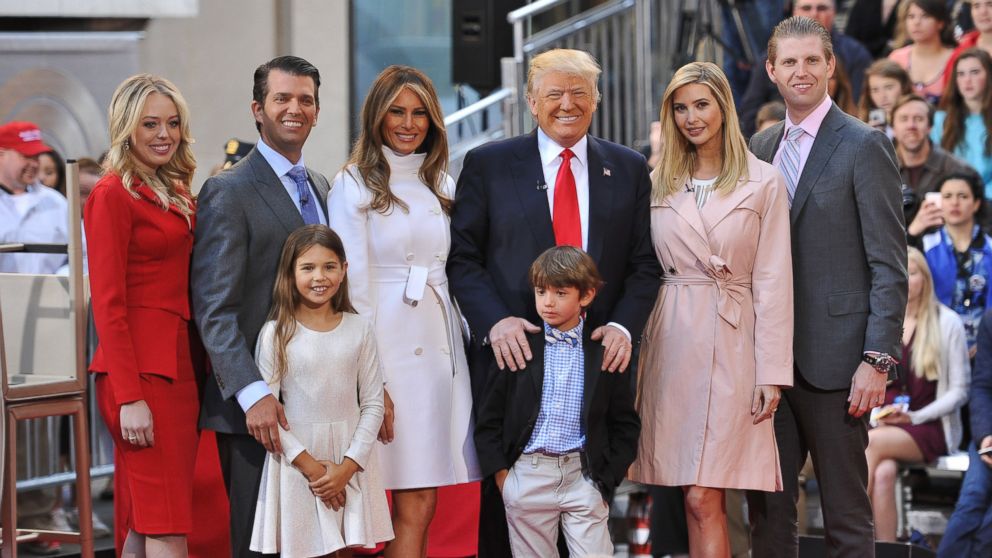 Tax forms for the foundation list Donald Trump as the organization's president and Allen Weisselberg, the CFO of the Trump Organization, as the treasurer. As of 2006, Trump's three eldest children — Donald Trump Jr., Ivanka Trump and Eric Trump — have been listed as directors of the charity.
The organization's 990 forms for 2001 through 2014 are currently available.
Who Contributes
The biggest contributor from 2011 to 2014 was Richard Ebers, a man associated with an event-ticketing company, Inside Sports and Entertainment, according to the 990 forms.
Ebers was one of two contributors in 2014. The only other contributor that year was a carpet wholesale company, Prestige Mills, based in Long Island in New York, which contributed $20,000 that year and $14,000 in 2011.
All told, Ebers donated more than $1.8 million to the foundation from 2011 to 2014, and he was the largest contributor each of those years.
The number of contributors ranges from as many as six in 2002, 2008, 2012 and 2014 to as few as two in 2001 and 2014.
Donald Trump Sr. made contributions to the foundation from 2001 until 2008, but he is not listed as making any financial contributions since then.
His contributions range from $713,000 in 2004 to $30,000 in 2008; his total contributions to his foundation are in excess of $2.7 million.
Some of the other contributors are well-known corporations, including NBC Universal, which contributed $500,000 in 2012 and $10,000 in 2007. The network was airing Trump's reality shows, "The Apprentice" and "The Celebrity Apprentice," at the time. World Wrestling Entertainment contributed $1 million in 2009 and $4 million in 2007.
Where the Money Goes
A variety of charities are listed as having received contributions from the foundation during those years, some of which have personal ties to Trump and some of which have been mentioned during the 2016 presidential campaign.
In 2009 and 2010, the Trump Foundation is listed as having donated to the William J. Clinton Foundation, the earlier name of what is now the Bill, Hillary and Chelsea Clinton Foundation. The 2009 contribution was $100,000, and the 2010 contribution was $10,000.
The Trump Foundation made four $2,500 donations to the Larry King Cardiac Foundation. Trump recently stirred controversy for an interview he gave to King on his political talk show, which airs on a state-funded channel in Russia.
One of the largest contributions in 2014 was a $100,000 contribution to the conservative Citizens United Foundation. The group is associated with the nonprofit behind the controversial campaign finance Supreme Court decision commonly known as Citizens United, which allowed corporations and unions to spend unlimited amounts on ads and other campaigning tools.
Police benevolent societies and athletic leagues, beautification projects, cancer charities like the Dana-Farber Cancer Institute and other medical-research-focused groups like the Michael J. Fox Foundation also received donations from the foundation.
There were several other noteworthy contributions, including $100,000 to the Billy Graham Evangelistic Association, $10,000 to the Gay Men's Health Crisis, both in 2012, and $10,000 to the Elton John Aids Foundation in 2008.
In 2014, the private elementary school that Trump's youngest child, Barron, attended received a $50,000 contribution. In 2007, the foundation gave $500 to a different private school in New York that Donald Trump Jr.'s wife, Vanessa Haydon Trump, attended years earlier. The foundation made at least four gifts totaling $7,200 to the New York Military Academy, where Donald Trump attended high school.
Why It Is Being Investigated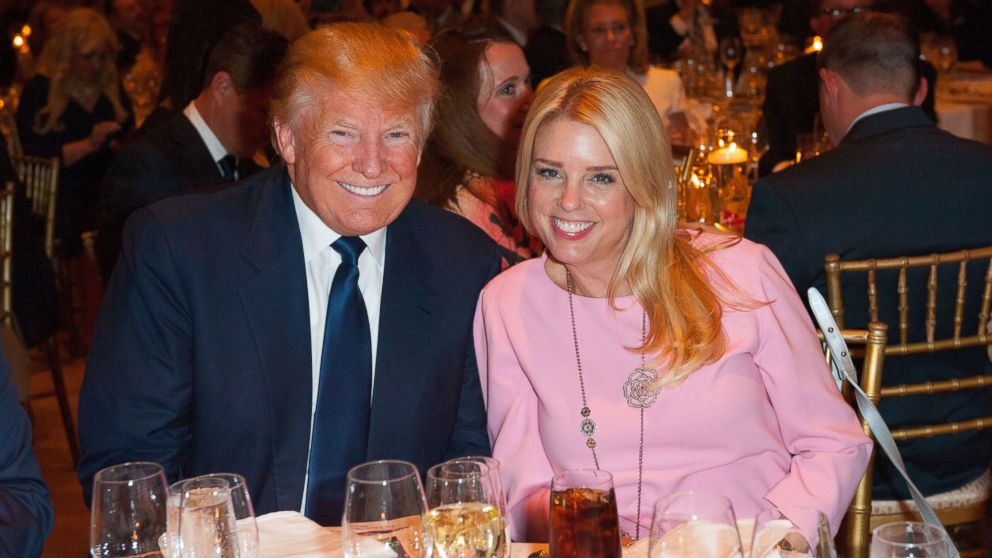 The New York Attorney General's Office has confirmed to ABC News that it is investigating the Trump Foundation.
Schneiderman spoke publicly about the investigation on Tuesday, noting that it wasn't new.
"We've inquired into it, and we've had correspondence with them. I didn't make a big deal out of it or hold a press conference. We have been looking into the Trump Foundation to make sure it's complying with the laws governing charities in New York," Schneiderman said on CNN.
The Attorney General's Office shared a letter sent to Donald Trump Sr., dated June 9, 2016, in which it said the Trump Foundation contributed to a political organization, which is against IRS rules.
The letter concerned a $25,000 payment made by the foundation to And Justice for All, a political fundraising group associated with Florida Attorney General Pam Bondi, who this summer spoke at the Republican National Convention and has endorsed Trump's presidential run.
"In short, the contribution was made in error due to a case of mistaken identity involving organizations with the same name," Weisselberg, the foundation's treasurer, responded in a June 28 letter.
He said in the statement that the foundation "regrets the mistake" and said it "was an isolated incident." He said the foundation learned about the error in March after media reports, at which point it filed appropriate forms with the IRS and Trump paid a federal excise tax with a personal check.
There was further correspondence between the Attorney General's Office and the foundation. One of the letters, sent July 25, from the foundation said Trump who wrote the reimbursement check to his foundation.
The Trump campaign released a statement slamming the investigation as being politically motivated.
"Attorney General Eric Schneiderman is a partisan hack who has turned a blind eye to the Clinton Foundation for years and has endorsed Hillary Clinton for president. This is nothing more than another left-wing hit job designed to distract from crooked Hillary Clinton's disastrous week," said Jason Miller, the campaign's senior communications adviser.
This isn't the first time that Schneiderman's office has scrutinized a Trump endeavor. The Attorney General's Office launched an investigation into Trump University in 2011 and filed a lawsuit against it and Trump in 2013. Trump has denied Schneiderman's office's allegations regarding Trump University.