President Donald Trump will make his first visit to California since becoming president amid a firestorm his Justice Department set off last week when it sued the state, accusing it of obstructing federal immigration enforcement efforts.
The visit ends a 417-day stretch unmatched by any modern president and one largely reflective of the toxic relationship between the Trump administration and officials in the country's most populous state, among them the governor, attorney general and mayor of Oakland.
The immigration lawsuit, filed by the Department of Justice late last Tuesday, alleges that the state of California, Gov. Jerry Brown and Attorney General Xavier Becerra violated the U.S. Constitution by passing three state statues which, according to the lawsuit, "obstruct or otherwise conflict with, or discriminate against, federal immigration enforcement laws."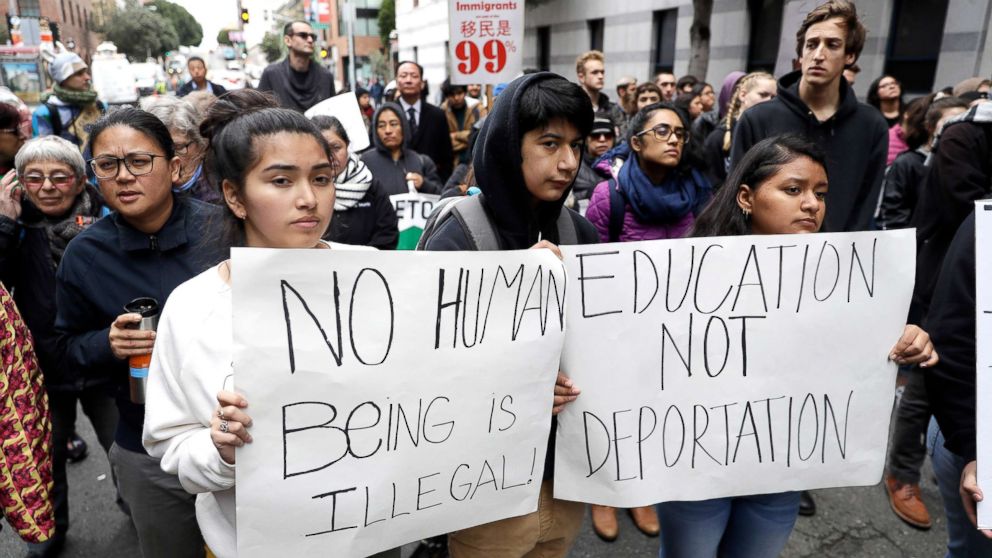 California's laws, known as "sanctuary city" statutes among critics, limit the cooperation that residents and officials can or must provide to the federal government on issues of immigration enforcement.
Trump's trip begins with a San Diego visit fraught with immigration implications as he checks in on design prototypes for one of his longest-running campaign promises: the planned wall along the U.S.-Mexico border. Afterward, he will deliver remarks to troops at Marine Corps Air Station Miramar. In the evening, Trump will attend a GOP fundraiser in Beverly Hills.
According to his current schedule, the president is not likely to encounter many of the California residents who voted against him in November 2016. Brown penned an open letter to Trump Monday urging him to visit "cities like Fresno and Madera" where "more than a dozen bridges and viaducts are being built" for a new light-rail system.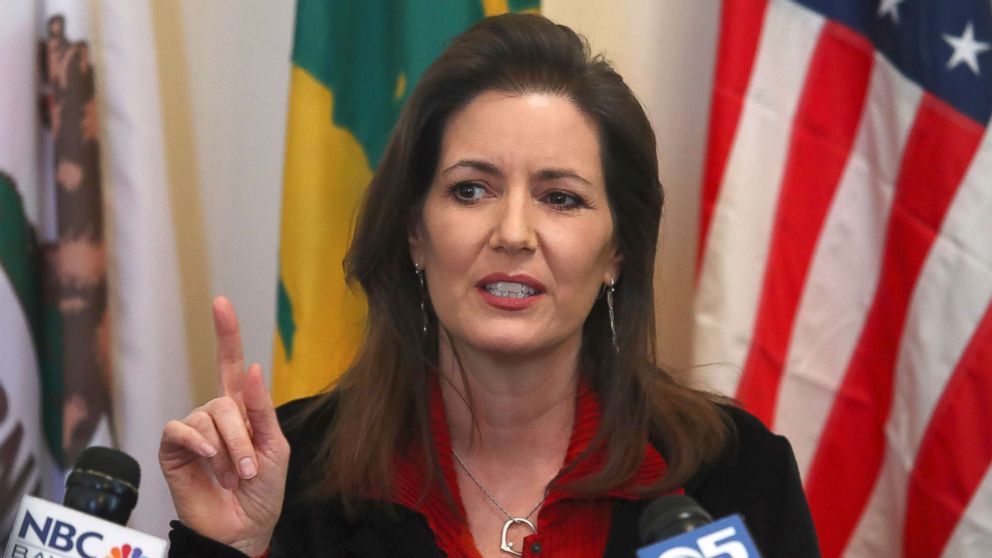 "You see, in California we are focusing on bridges, not walls," Brown says in the letter. "And that's more than just a figure of speech."
Trump's last visit to the state was during his 2016 campaign on Aug. 29 and 30 for fundraisers, including one arranged by his now-controversial ally House Intelligence Committee Chairman Rep. Devin Nunes, R-Calif.
Becerra has waged a war with the Trump administration in court, where he has filed more than 25 lawsuits against the Trump administration over the past 14 months, challenging policies ranging from immigration restrictions and rollbacks of environmental regulations to the attempted ban on transgender people serving in the military.
In his weekly address over the weekend, Trump mentioned several recent instances where he said California's laws interfered with federal efforts to apprehend undocumented immigrants who have a criminal history within the United States. He specifically singled out a February warning by Oakland Mayor Libby Schaaf of a coming enforcement action by Immigration and Customs Enforcement (ICE).
In a statement, ICE said the February operation led to the arrest of more than 150 individuals in violation of federal U.S. immigration laws, half of which, ICE said, also had criminal convictions.
Some municipalities are willing to defy federal immigration laws in order to protect undocumented immigrants.
"The mayor's conduct directly threatened the safety of federal immigration officers and the law-abiding Americans in her community," Trump said in his weekly address.
In a speech last week in Sacramento, Attorney General Jeff Sessions said the laws were "harmful to Californians, and they're especially harmful to law enforcement."
"In recent years California has enacted a number of laws designed to intentionally obstruct the work of our sworn immigration enforcement officers, to intentionally use every power the legislature has to undermine the duly established immigration law of America," Sessions said.
Sessions also took aim at the Oakland mayor during his speech, saying, "Here's my message to Mayor Schaaf: How dare you? How dare you needlessly endanger the lives of law enforcement just to promote a radical open borders agenda."
Brown responded to Sessions' speech and the lawsuit by saying in a statement, which mimicked Trump's tone, "At a time of unprecedented political turmoil, Jeff Sessions has come to California to further divide and polarize America. Jeff, these political stunts may be the norm in Washington, but they don't work here. SAD!!!"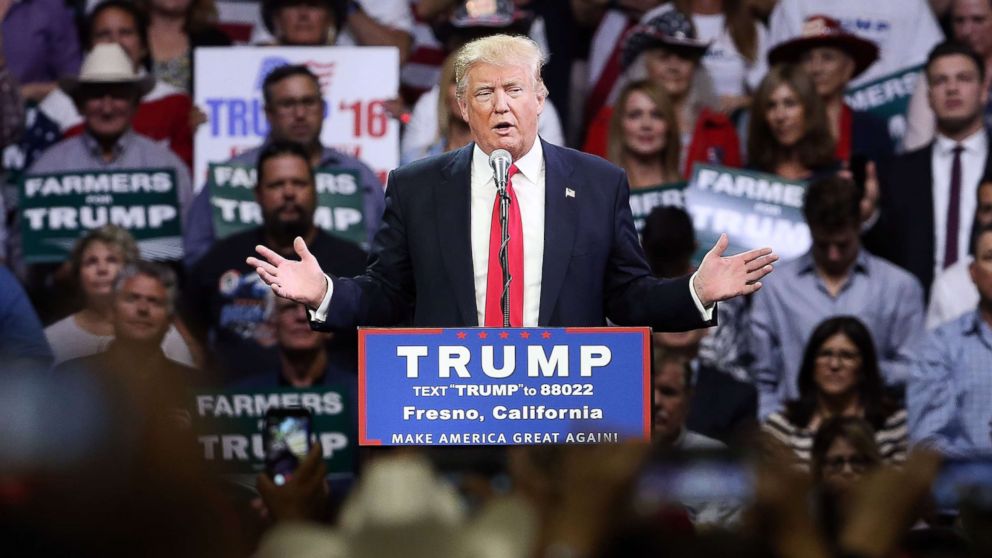 The overall neglect of California in Trump's first year is a departure from his predecessors, according to data provided to ABC News by professor Brendan Doherty of the U.S. Naval Academy. In compiling the total number of visits to states by presidents dating back to Jimmy Carter, California is second only to New York -- with Maryland and Virginia excluded because of proximity to Washington, D.C. The last president not to have traveled to California at this point in his term was Franklin D. Roosevelt, who made the trip by train in 1935 to visit the Hoover Dam.
And despite his visits to hurricane victims in Texas, Louisiana, Florida and Puerto Rico, Trump was criticized for his delayed public response to the deadly wildfires and mudslides that plagued the state through 2017 and early 2018.
When asked about the reason for the holdup, White House press secretary Sarah Sanders explained last week, "It's because he's been busy growing the economy, creating jobs, defeating ISIS, remaking the judiciary. I'd be happy to name off some other successes."
But the state also notably delivered Trump his biggest defeat in the 2016 election. He lost the state's 55 electoral college votes by more than 4 million to Hillary Clinton, which he later alleged without evidence was partly the result of widespread voter fraud.