President Donald Trump has indicated that he may be open to stepping back from a full ban on flavored vaping products, saying on Twitter that he will meet with pro-vaping advocates and others to discuss plans after the White House canceled meetings with them last week.
Trump said on Friday the administration would announce the next steps in its action to curb youth use of the devices this week, including raising the legal age to buy tobacco products to 21. A tweet from the president on Monday made it unclear when that will move forward.
Trump tweeted, "Will be meeting with representatives of the Vaping industry, together with medical professionals and individual state representatives, to come up with an acceptable solution to the Vaping and E-cigarette dilemma. Children's health & safety, together with jobs, will be a focus!"
Health and Human Services Secretary Alex Azar and Trump announced in September the administration's move to ban all flavored e-cigarette or vape products that were not tobacco-flavored. At the time, Trump said "we are going to have some very strong rules and regulations" to prevent teenagers from becoming addicted to nicotine.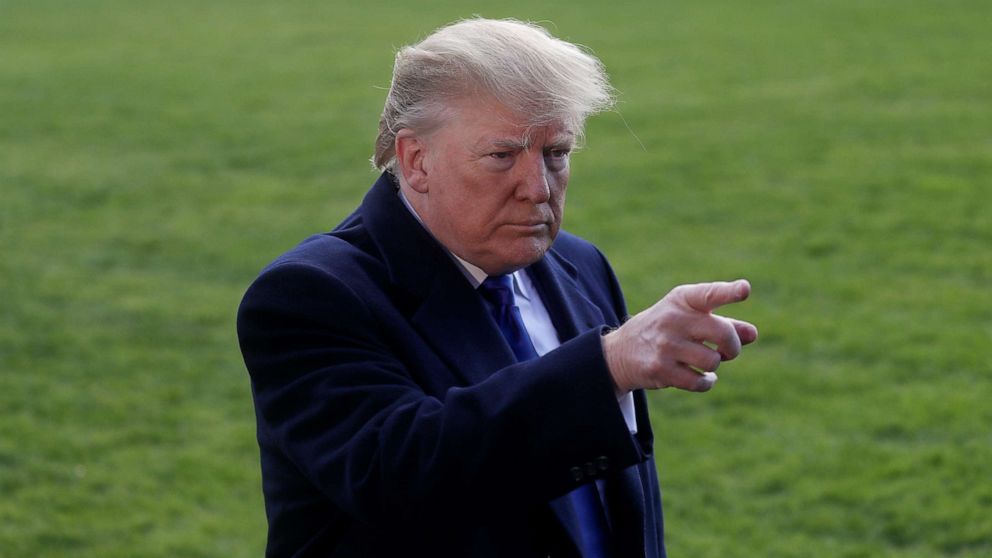 Sweet flavors mimicking candy, fruit, or mint are popular among teenagers and are seen as one of the factors in the growing number of young people using e-cigarettes or vapes to smoke nicotine. The policy would only apply to nicotine products on the market, which are currently regulated by the Food and Drug Administration. Products containing THC, which the CDC has identified as a "strong culprit" in the vaping-related illnesses, are still considered illegal by the federal government.
Pro-vaping advocates are pushing for the president to focus on what they say would be the negative consequences of a strict ban, arguing that it could hurt small businesses such as vape shops. They also reminded Trump that adults also use flavored products. They held a rally outside the White House last weekend as part of their efforts to sway the president to consider the impacts of harsh regulations on vaping, some saying the administration's decision could even influence Trump's political chances in the 2020 election.
Gregory Conley, president of a pro-vaping group called the American Vaping Association, said they are optimistic the president will be open to hearing their concerns.
"We are cautiously optimistic about the future of vaping regulations under President Trump. The Trump administration appears to understand that adult smokers and vapers want access to a wide variety of flavored products, and not just mint and menthol," Conley said in a statement. "We believe that raising the age to purchase tobacco and nicotine products to 21, in combination with new sales restrictions, is a much smarter path forward than prohibition."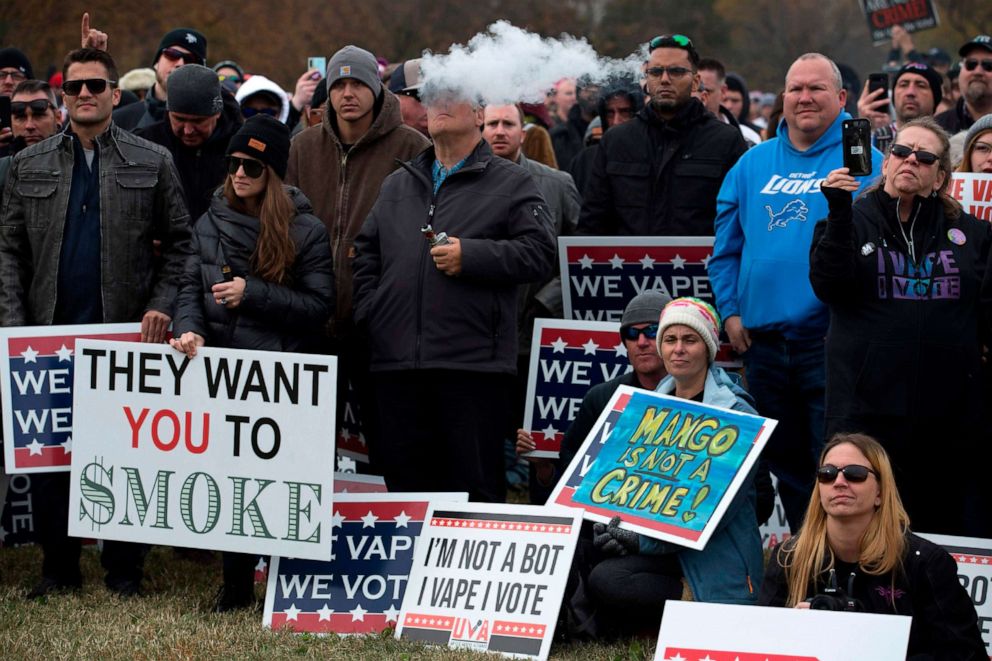 On the other side, anti-tobacco advocates who are pushing for aggressive action against e-cigarette and vaping products say they're concerned the administration is backing off its earlier plans and that any plan with exemptions, like banning mint but not menthol flavors, would be much less effective.
"If the Administration caves to these efforts, the e-cigarette industry and the political swamp will win and America's kids will lose," Matt Myers, president of the Campaign for Tobacco-Free Kids, said in a statement.
Myers said his group urges the Trump administration to keep its promise to "moms, dads and kids across the country" and continue with the flavor ban.
"If it fails to do so, it will be responsible for allowing another addiction crisis to happen on its watch," he said in the statement. "It will give a green light to Juul and other e-cigarette companies to continue targeting kids with flavored products."
White House Domestic Policy Council Director Joe Grogan said on Friday the administration is trying to balance the benefits of e-cigarettes as an alternative for adults with the risk of more kids and teenagers becoming addicted to nicotine through the same devices.
The White House declined to comment on the meetings or timing for a potential announcement on Tuesday, directing ABC News to the president's public remarks on the subject.
ABC News' Jordyn Phelps contributed to this report.