— -- Donald Trump's presidential transition team has requested a security clearance for the president-elect's son-in-law, Jared Kushner, sources close to Trump team and the intelligence community confirm to ABC.
Kushner, who has been married to Trump's eldest daughter, Ivanka, since 2009, has been a close adviser to Trump and a mainstay at the Trump Tower while the transition teams maps out next year's administration. Like Trump, Kushner is the son of a wealthy real estate developer and has become an extremely successful businessman in his own right.
The request for Kushner's security clearance comes one day after Trump and his Vice President-elect Mike Pence received their first presidential daily brief, or PDB, a highly sensitive rundown of the days most urgent national security issues typically reserved for the president and a handful of his top officials. It is customary for the president to offer that same briefing to the president-elect.
Kushner's advisory role within Trump's innermost circle has been elevated since it was announced on Friday that Vice President-elect Mike Pence would be taking over control of the transition process from New Jersey Gov. Chris Christie, who was let go.
The 35 year-old Harvard graduate was one of only a handful of advisers Trump brought with him to the White House last week, and he was seen walking the south lawn with President Obama's chief of staff, Denis McDonough.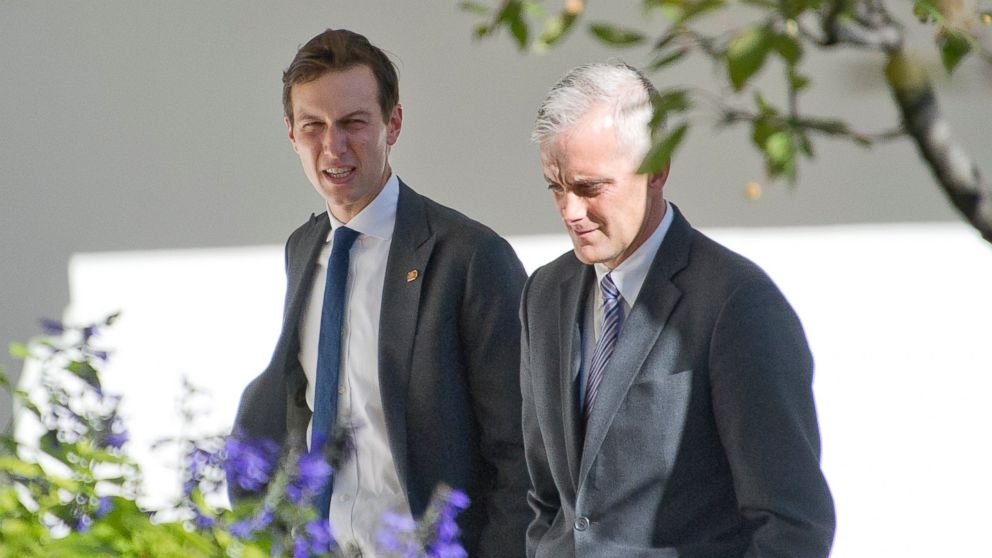 Trump denied reports that he had previously requested security clearances for his children, tweeting today that "this was a typically false news story."