In the wake of the disappearance of journalist Jamal Khashoggi, Treasury Secretary Steven Mnuchin still plans to attend an annual investors conference held in Riyadh, Saudi Arabia, according to President Trump's top economic adviser, Larry Kudlow.
Kudlow, director of the National Economic Council, told ABC News Chief Anchor George Stephanopoulos on "This Week" Sunday that Mnuchin told him Saturday night he intends to go on the trip to the Future Investment Initiative, also known as "Davos in the Desert," "because of the importance of the issue of ending terrorist financing."
Mnuchin told The Washington Post that in addition to the conference, another major focus of his trip is visiting the Terrorist Financing Target Center, set up in Riyadh with the cooperation of other Persian Gulf nations and the United States.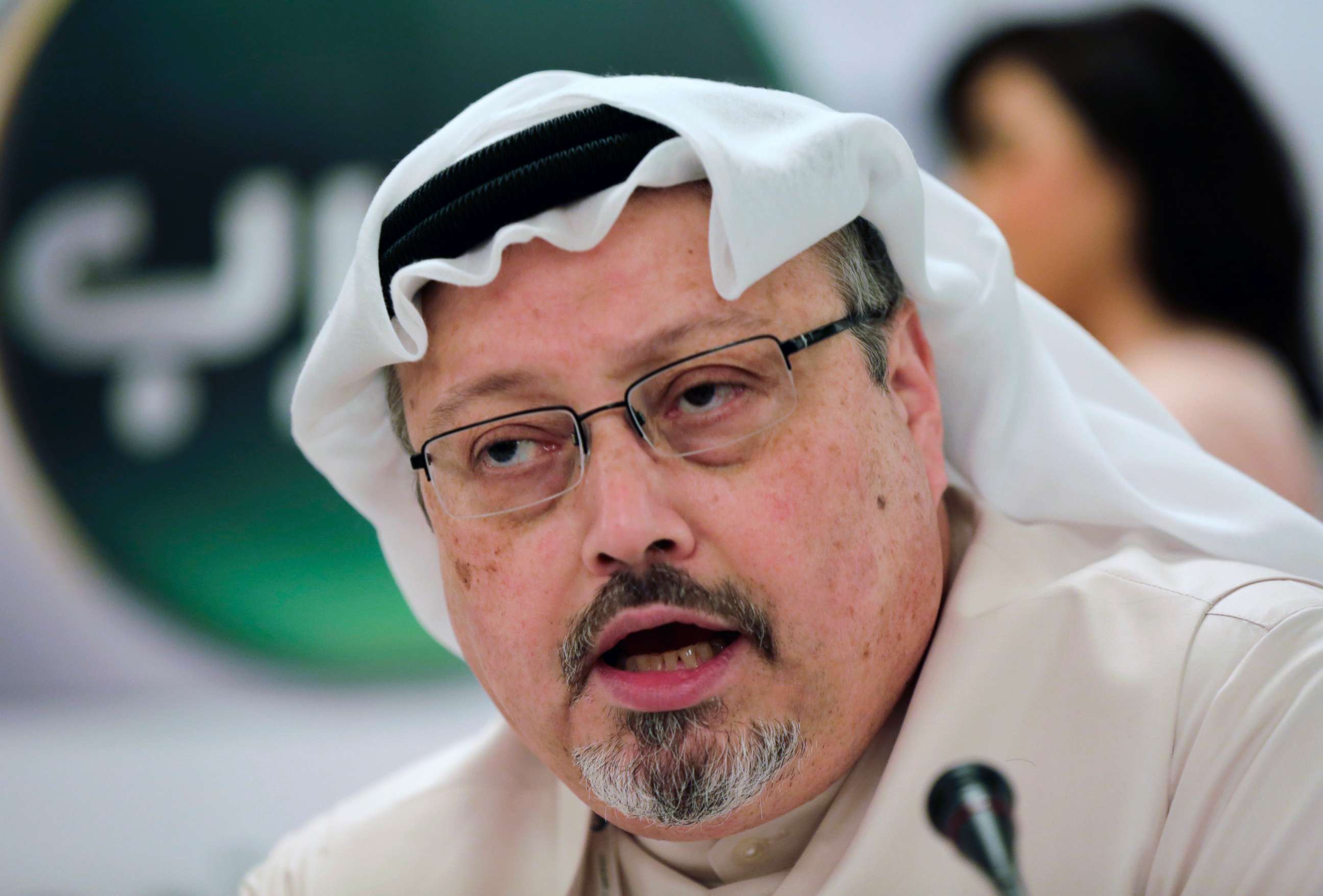 Kudlow said Sunday as to whether Mnuchin would go forward with the trip, "Again, along with the president and the general investigation, Mr. Mnuchin will make up his mind as the week progresses and as new information surfaces," Kudlow said on ABC's "This Week with George Stephanopoulos."
With the explosive claim by Turkish authorities that Khashoggi, a prominent critic of Saudi leadership, was murdered in the Saudi consulate in Turkey on Oct. 2, several major U.S. business leaders and media companies have withdrawn from the investors conference set for later this month.
The Saudis have strongly denied any involvement in Khashoggi's disappearance. The U.S. has called for an investigation.
Kudlow on "This Week" underscored Trump's saying that the U.S. is being "very tough" in its investigation of what happened to Khashoggi, who has recently been living in the U.S. and who went into the consulate for documents he needed to get married.
"Believe what the president says when he says we will take very tough action if the allegations of Saudi interference prove to be the case," Kudlow said. "The president has called for a swift and transparent investigation. I think he's talking about this week in particular, so we will see what that brings."
In a separate interview on "This Week," Stephanopoulos asked Republican Sen. Jeff Flake of Arizona if at this point there is any other plausible explanation for why Khashoggi never came out of the consulate, other than the Turkish authorities' claim he was killed.
"There sure doesn't seem to be," Flake said. "The Saudi Arabia government has been asked, the ambassador has been asked directly to bring information back. They haven't done so. Their explanation that their closed-circuit television just streamed and didn't record just isn't plausible. There's just no good explanation and I think they know it.""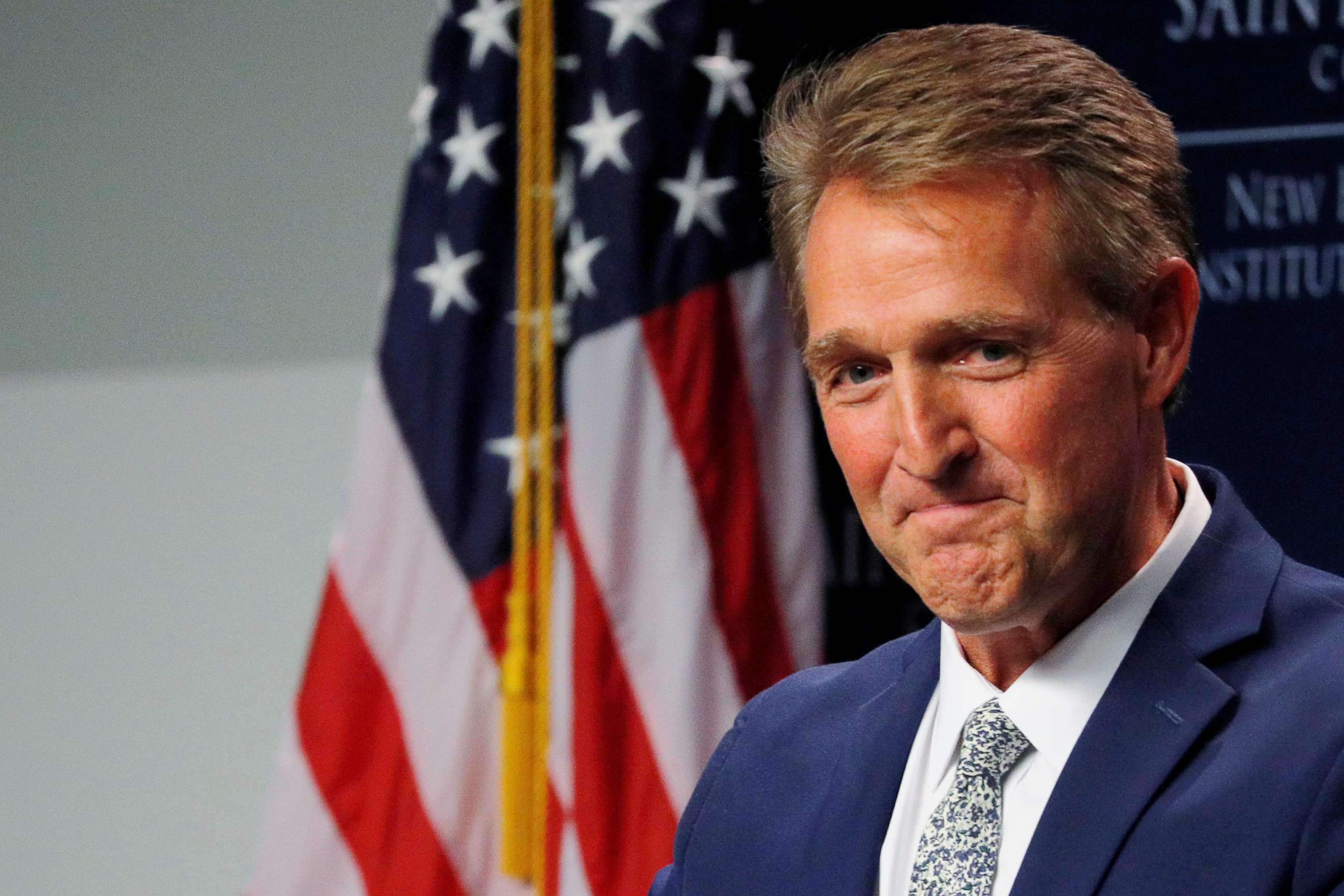 Flake said that if it is true that Khashoggi was murdered and the Saudi leadership was involved, "severe action needs to be taken and I think the Congress will take it upon themselves to take that action."
"I do think that arms sales will be effected," the senator said, referring to U.S. weapons sales to Saudi Arabia. "Certainly our involvement in Yemen with Saudi Arabia will be effected. That barely, that involvement barely survived in the last go-round with the National Defense Authorization Act. It certainly won't survive with, with this kind of accusation, if it is true."
Flake was referring to American military support for a Saudi-led coalition in Yemen fighting Shia rebels in a conflict that has been raging for three years and led to one of the world's worst humanitarian crises, with millions of Yemenis on the verge of famine earlier this year.
Flake's call to change U.S. involvement in Yemen drew bipartisan support from Independent Sen. Bernie Sanders of Vermont."[T]he Saudi-led war in Yemen, of which the United States is supporting, is unconstitutional, there was no authorization for it, it is a humanitarian disaster," Sanders said on "This Week." "So probably the most significant thing we should do is to end our involvement in the Saudi-led war in Yemen."