Bold words have developed into even bolder actions between President Donald Trump and Canadian Prime Minister Justin Trudeau. On Sunday, Canada imposed tariffs of 12.6 billion dollars on U.S. goods to retaliate against the Trump administration's decision to tax steel and aluminum imports from Canada on June 1.
Late Friday, about 24 hours before the Canadian tariffs went into effect, Trump and Trudeau spoke directly for the first time since the testy G7 summit last month. The Trump-Trudeau relationship was clearly complicated and unlike the former President Barack Obama-Trudeau "bromance." In fact, Obama and Trudeau consider themselves "closer than friends... like siblings." Even though Obama is no longer in office, the two still met for dinner in June.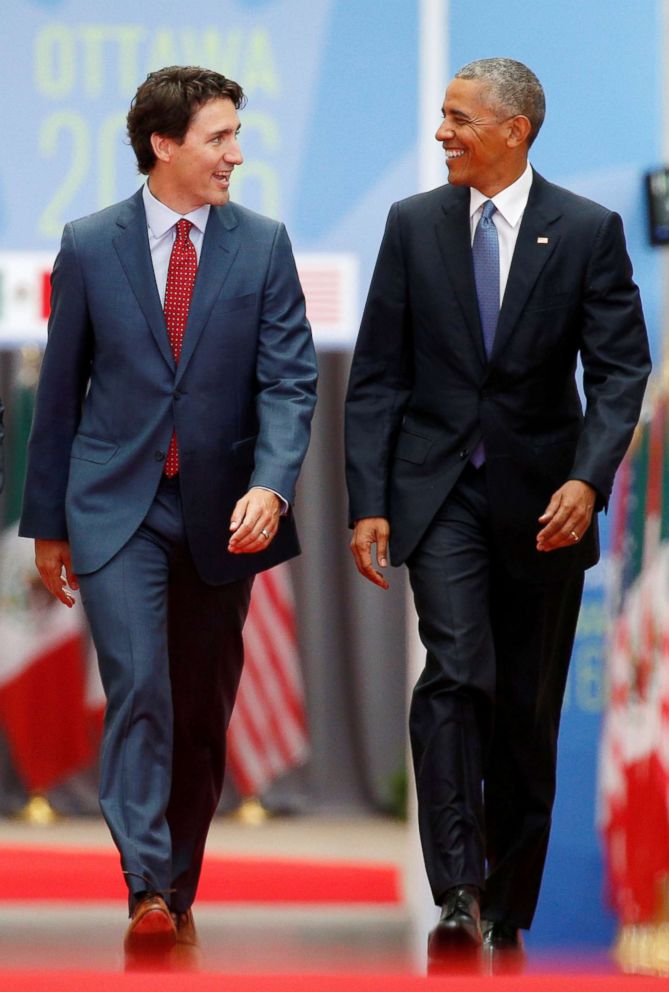 Trump, on the other hand, side steps formalities and often refers to the Canadian prime minister as merely "Justin" -- which some may consider a sign of disrespect.
The back and forth between the two leaders can be hard to follow. This timeline breaks down the heated Trump-Trudeau exchanges leading up to Canada's recent implementation of tariffs on the United States.
TIMELINE:
MAY 25: Trump and Trudeau spoke on the phone about the United States' rumored upcoming decision to tax goods coming from Canada. In an erroneous reference to the War of 1812, Trump asked Trudeau: "Didn't you guys burn down the White House?" British -- not Canadian -- troops actually torched the White House after Americans attacked then-British colony York, Ontario.
MAY 31: The Trump administration formally announced that metal goods imported into the U.S. from Canada will be taxed. The Trudeau government offered a tit-for-tat response: Canada will tax back if the U.S. does not change its trade policy.
"Let me be clear," Trudeau said at a press conference. "[The American] tariffs are totally unacceptable."
Trudeau also called Trump's actions an "affront to the longstanding security partnership between Canada and the United States," and took to Twitter to grab the president's attention.
JUNE 1: Trump defended his decision to issue tariffs on metal goods from Canada, claiming that the country has been "unfair" to American farmers and "highly restrictive on trade!"
JUNE 4: Trump threw Canada under the bus, again, this time with China and Mexico, in a series of pointed tweets. He wrote that Canada's trade restrictions are "not acceptable" and he made it clear that he intended to change foreign trade policy so that it would benefit the United States.
JUNE 7: The night before the G7 summit in Charlevoix, Canada, Trump resorted to name-calling. He accused Trudeau of "being so indignant" for discussing U.S.-Canadian relations without acknowledging his country's taxes on American dairy products.
JUNE 8: On the first day of the summit, Trump and Trudeau joke about their relationship in front of the press before a private meeting. Legitimate concerns seem to hide under the guise of laughter.
"Justin has agreed to cut all tariffs, all trade barriers between Canada and the United States," Trump said.
Trudeau responded: "So I'd say NAFTA is in good shape."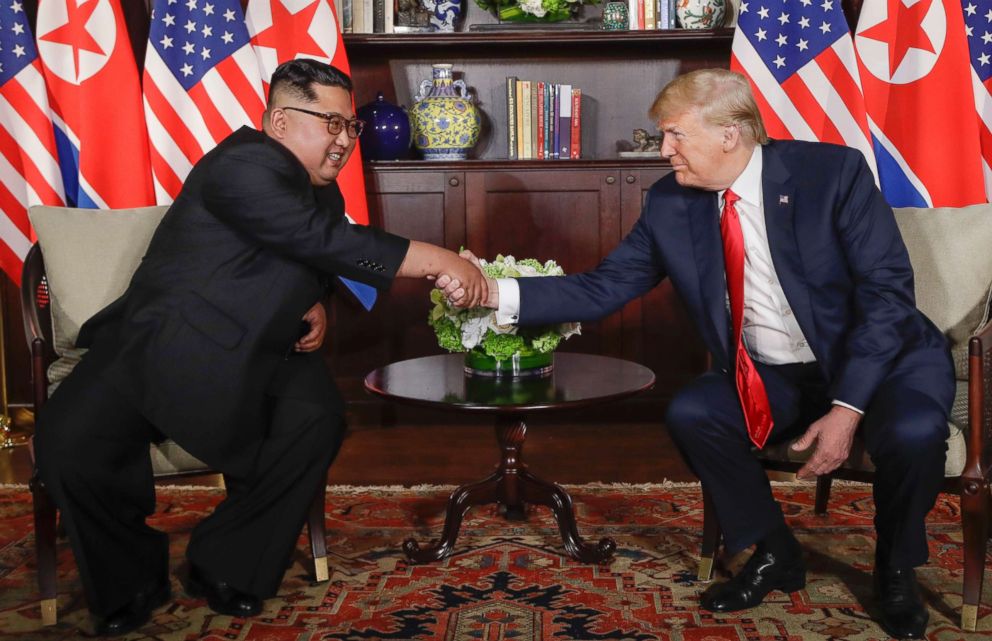 JUNE 9: Trump departed the G7 summit early and headed to Singapore for his historic meeting with North Korean leader, Kim Jong Un. Trump, however, didn't leave Canada quietly. He refused to endorse the joint Charlevoix communique and stirred up more drama with Trudeau, calling him "meek and mild."
The president's harsh words came after Trudeau's earlier press conference in which he called the U.S. steel and aluminum tariffs "kind of insulting." Trudeau also insisted that Canada "will not be pushed around."
JUNE 10: White House officials defend Trump publicly. In an interview with CNN, Larry Kudlow, the director of the National Economic Council, said that Trudeau "stabbed us in the back." Trump's trade advisor, Peter Navarro, also noted that there was a "special place in hell for any foreign leader that engages in bad faith diplomacy" with Trump during a Fox News appearance. Navarro later apologized for his language.
JUNE 26: The Trudeau-Trump feud is quiet for a few days. The American leader, however, made sure to remind his constituents that certain "other countries" should "play fair or they will pay tariffs!"
JUNE 29: Trump and Trudeau spoke directly for the first time since Trump tweeted that his Canadian counterpart was "weak" and "dishonest" after departing the G7 summit. While the two leaders agreed to stay in touch, Trudeau held true to his promise to retaliate against the U.S.'s tariffs on Canada. The prime minister's office announced "reciprocal countermeasures to the steel and aluminum tariffs that the United States imposed."
JULY 1: Trudeau's warnings materialized. Tariffs were placed on $12.6 billion of American goods. Some U.S. products, like steel and iron, face 25 percent tariffs, while other U.S. goods, such as ketchup and lawn mowers, face a 10 percent tariff. These rates match the penalties that the U.S. imposed on Canada for steel and aluminum, respectively.
In an interview aired on Fox News Channel, Trump said that he will delay revising the North American Free Trade Agreement with Mexico and Canada until after the midterm elections.
"I'm not happy with it," he said. "I want to make it more fair... I want to wait until after the election."