Trump administration members continued a war of words with a traditional U.S. ally Sunday, accusing Canadian Prime Minister Justin Trudeau of stabbing the president's team in the back.
Larry Kudlow, director of the U.S. National Economic Council, said on CNN that Trudeau engaged in "betrayal" and "stabbed us in the back."
Another key member of the president's team, Peter Navarro, the White House director of trade policy, told Fox News Sunday, "There's a special place in hell for any foreign leader that engages in bad faith diplomacy with President Donald J. Trump and then tries to stab him in the back on the way out the door."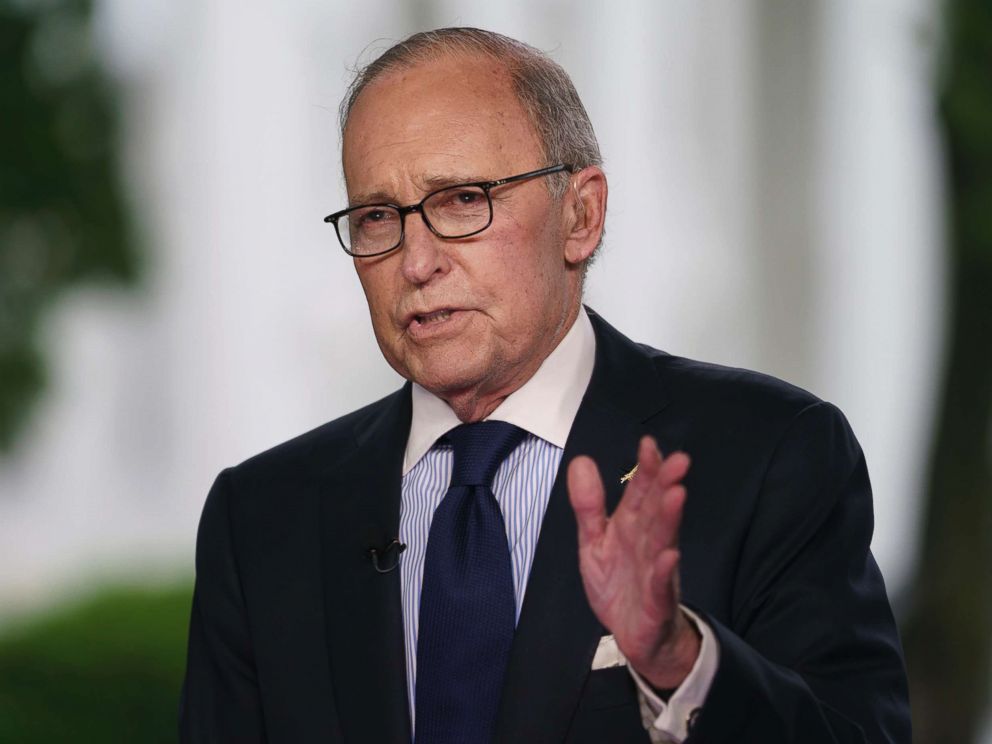 "That's what bad-faith Justin Trudeau did with that stunt press conference," Navarro said. "That's what weak, dishonest Justin Trudeau did."
Navarro was referring to the prime minister's announcing after the Group of Seven meeting Saturday that Canada will "not be pushed around" by the U.S. with its decision to slap tariffs on some imports from Canada and other countries.
Trudeau at a press conference in Quebec as the G-7 meeting ended said he had highlighted in the session that "Canadians did not take it lightly that the United States has moved forward with significant tariffs on our steel and aluminum industry."
"For Canadians who … stood shoulder to shoulder with American soldiers in far-off lands and conflicts from the First World War onward ... it's kind of insulting," Trudeau said.
The prime minister also said Canada would "move forward with retaliatory measures on July 1, applying equivalent tariffs to the ones that Americans have unjustly applied to us."
"It is not something we relish doing, but it is something that we absolutely will because Canadians, we're polite, we're reasonable, but we also will not be pushed around," Trudeau said.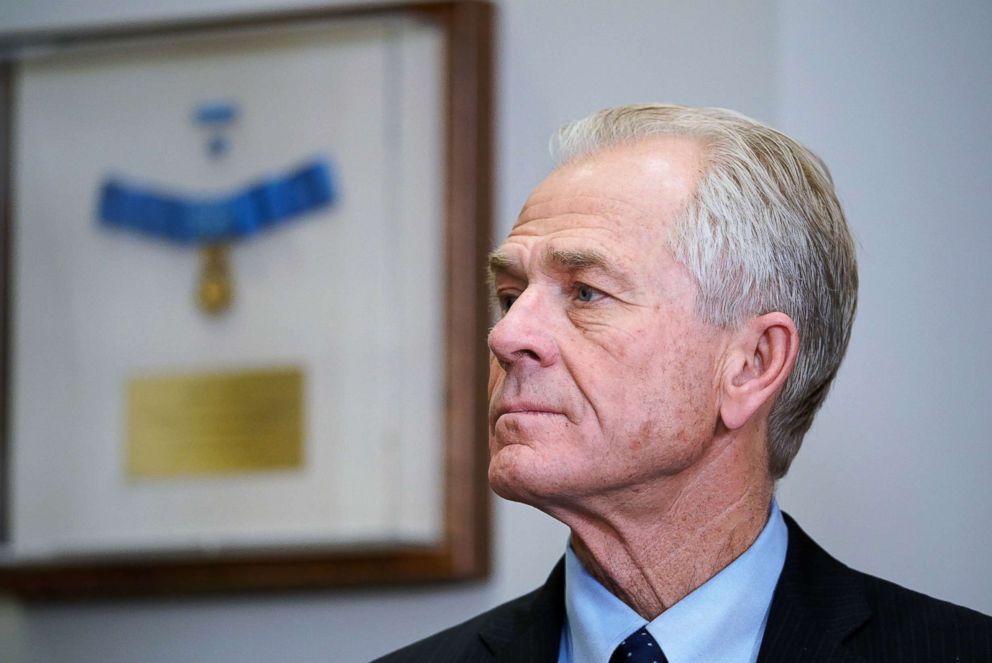 Trump fired back after Trudeau's press conference, blasting the Canadian leader on Twitter as "very dishonest and weak."
The president also tweeted from aboard Air Force One that due to "Justin's false statements" the U.S. would not sign on with the other six members of the G-7 to a joint communique that was to follow the meeting.
PM Justin Trudeau of Canada acted so meek and mild during our @G7 meetings only to give a news conference after I left saying that, "US Tariffs were kind of insulting" and he "will not be pushed around." Very dishonest & weak. Our Tariffs are in response to his of 270% on dairy!

— Donald J. Trump (@realDonaldTrump) June 9, 2018
Based on Justin's false statements at his news conference, and the fact that Canada is charging massive Tariffs to our U.S. farmers, workers and companies, I have instructed our U.S. Reps not to endorse the Communique as we look at Tariffs on automobiles flooding the U.S. Market!

— Donald J. Trump (@realDonaldTrump) June 9, 2018
Kudlow, who was in Canada with President Trump for the G-7 meeting, told CNN on Sunday that the U.S. had come to an agreement with the other highly-industrialized nations in the group on a joint communique until Trudeau's "sophomoric play."
"He really kind of stabbed us in the back," Kudlow said.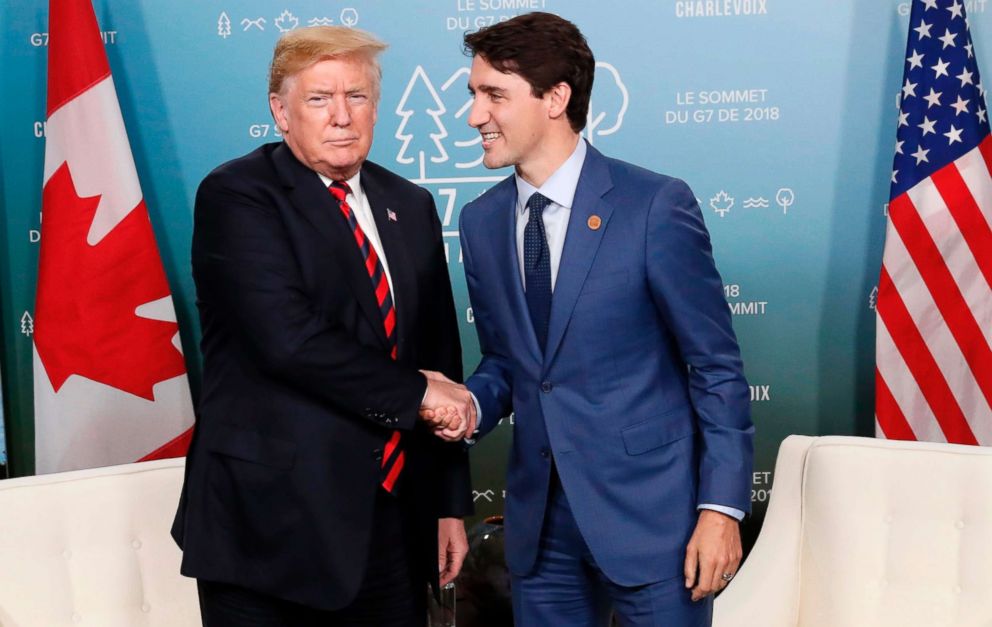 Trump announced after Trudeau's press conference that the U.S. would not sign onto the G-7 communique.
"That's what weak, dishonest Justin Trudeau did," Navarro said.
Canadian Foreign Affairs Minister Chrystia Freeland, speaking to reporters in Quebec on Sunday said, "Canada does not believe that ad-hominem attacks are a particularly appropriate or useful way to conduct our relations with other countries."
She added, "The most important thing is deeds rather than words, and the deed, the action which Canada has objected to, and will continue to object to very strongly, was the illegal and unjustified imposition of tariffs on Canadian steel and aluminum."