— -- Even though Donald Trump now claims his controversial plan to ban most Muslims from entering the U.S. is "just a suggestion," he has spent five months talking about it as if it were policy — without releasing many specifics as to how it could work.
On Wednesday, Trump told Fox News' Brian Kilmeade that the "temporary ban ... hasn't been called for yet. Nobody's done it. This is just a suggestion until we find out what's going on."
Hours earlier, he called for the creation of a commission to address unspecified issues relating to Muslims — perhaps led by former New York City Mayor Rudy Giuliani — but he hasn't announced any of the goals or powers such a group would have.
While the idea for a possible commission just came up Wednesday, he has repeatedly brought the Muslim ban up at his rallies and continues to assert that it will be put in place "temporarily," no specifics have been confirmed about the way the policy decision with potentially sweeping repercussions would be implemented.
One recent issue with the proposed ban that came into the spotlight is the question of who would be exempt from the ban — a point that was underscored after the election of the first Muslim mayor of London, Sadiq Khan.
Trump told The New York Times that "there will always be exemptions" when asked how the ban would affect any travel Khan would make to the U.S.
Trump has made mention of other exemptions in various interviews, but never in a comprehensive way.
ABC News has repeatedly asked the Trump campaign for specifics regarding any exemptions to his proposed Muslim ban. The campaign declined to respond.
Trump has spoken about possible exemptions in at least three other interviews.
On Dec. 8, the day after he first announced the ban, Trump had a phone interview on ABC News' "Good Morning America" and said that Muslim U.S. citizens will be allowed back in the country.
That same day, Trump reportedly told the Washington Post that foreign leaders who are Muslim and athletes headed to the U.S. for sports competitions would also be exempt, though he did not specify what level of government officials or what level of athlete he meant.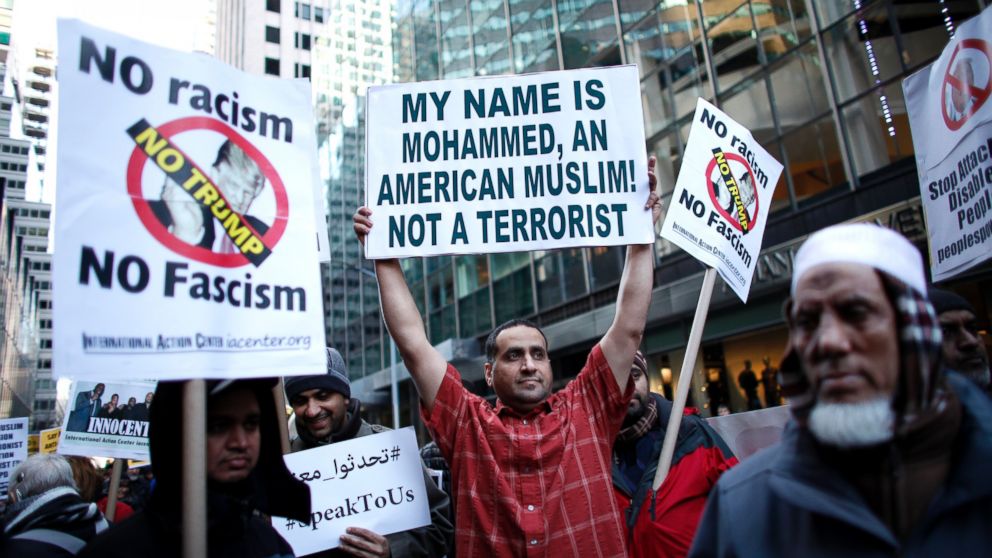 Three months later, he added another group of possible exceptions: his friends.
During an MSNBC town hall event in Wisconsin, Trump said that he was getting calls from friends of his — "they're very rich Muslims" — who reportedly told him that the proposed ban was "a great thing."
Of those friends, Trump said "they'll come in," and when host Chris Matthews pushed him on the question, he said: "They'll come in. And you'll have exceptions."
The latest fold in the saga came Wednesday when, during an appearance on "Fox and Friends," Trump said that he plans to create a group dedicated to addressing issues relating to Muslims, though he did not specify the nature of that group or whether or not it would include the proposed ban.
"I'm thinking about setting up a commission, perhaps headed by Rudy Giuliani, to take a very serious look at this problem but this is a worldwide problem and we have to be smart," Trump said as part of a conversation about radical Islam.
Giuliani's team acknowledged that they received ABC News' request for comment on Trump's mention of Giuliani's possible inclusion in the hypothetical group but did not issue a comment.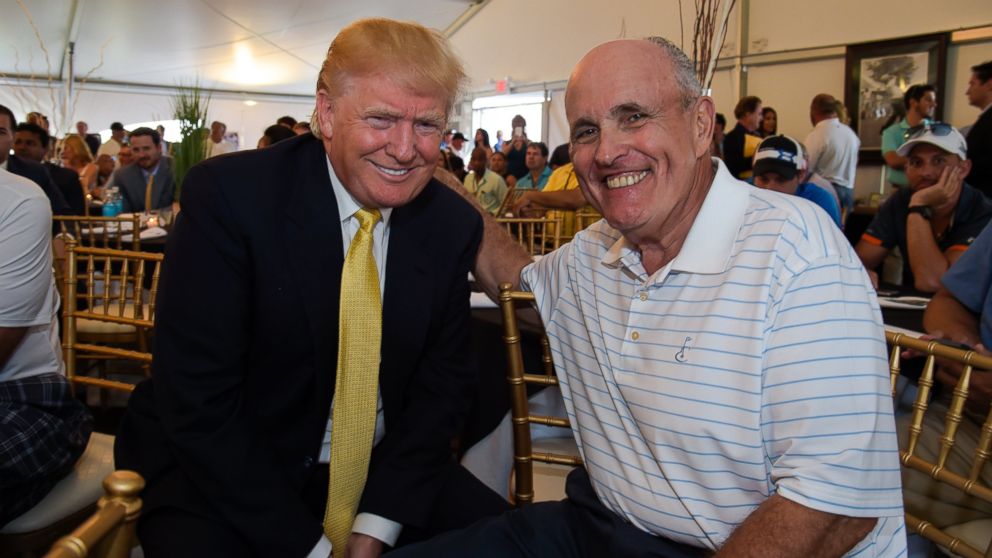 Giuliani previously spoke out against Trump's proposed plan, saying during a December appearance on Fox's "Hannity" that any form of ban on Muslim entry would be unconstitutional.
"If you do a ban on all Muslims, I have no question that you violate the First Amendment," Giuliani said. "To me, it's not a sensible proposal."
Four months later, on the day of the New York primary, he announced that he would be supporting Trump and voting for him, though he came short of fully endorsing the real estate mogul.
Ever since proposing the plan, Trump has said that it is a work in progress.
"We have to figure things out," he said on "Good Morning America" on Dec. 8.