President Donald Trump's former press secretary tried to dodge questions about the importance of "loyalty" and "the truth" on Tuesday, despite the interviewer's attempts to nail him down.
Sean Spicer appeared on "Jimmy Kimmel Live!" where the host asked him: Which is "more important: loyalty or the truth?"
Spicer initially tried to avoid the question.
"I don't think it's a binary choice," he said. "I think that you can tell the person that you work for if there's a problem with what they're saying and you give them the best advice and counsel you can. But I don't think that it's a binary, you have to choose one or the other."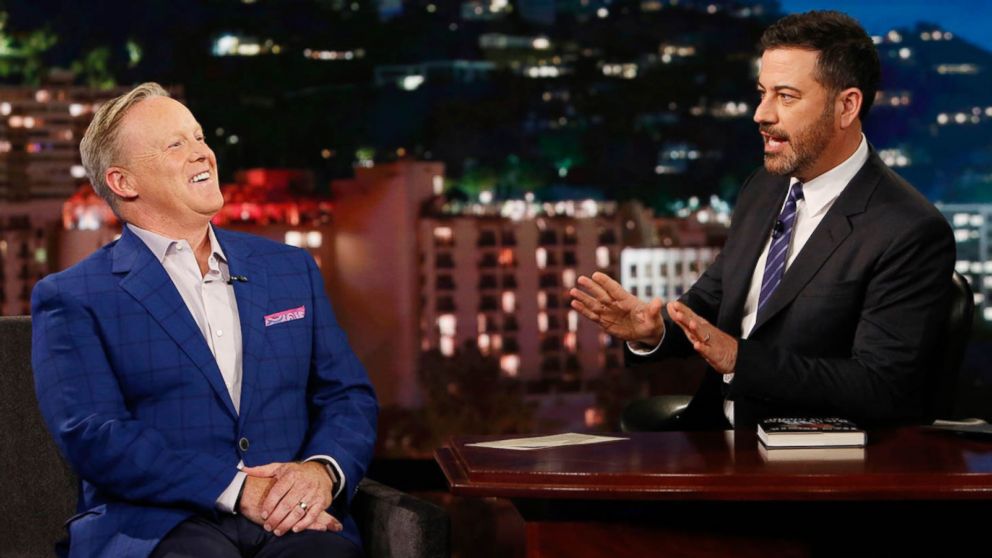 "Right, but I'm asking you," Kimmel said, pressuring Spicer for a direct answer.
"The answer is you always have to go out and maintain your credibility in the truth, yes," Spicer answered. "So that would take precedence over the first."
He also acknowledged that his time as White House press secretary had caused him to communicate things that he may not have agreed with.
"I think there were times I went out and expressed what the president believed or a view that he had that people didn't agree with or that they were saying that was not true," he said. "And they would blame me for the fact that I was communicating a view or a belief that he had."
Spicer appeared on "Jimmy Kimmel Live!" to promote his new book, "The Briefing: Politics, The Press, and The President," which he says discusses his time in the White House in 2017. It was his second time appearing on the show since he left the White House.
"I've been doing this for 25 years. I've never had a boss or someone that I've represented where I say, '100 percent, I agree with what they believe,'" he said. "But that's not the job you sign up for. You're not saying, 'I'm going to agree with everything you're saying.'"