Students at Marjory Stoneman Douglas high school returned to school Wednesday for the start of the new year, six months after the devastating shooting shook their community in Parkland. In the wake of the mass shooting, President Donald Trump established a school safety commission, chaired by Education Secretary Betsy DeVos, which convened for the fifth time Thursday.
DeVos made clear to lawmakers in June that exploring the role of guns in making schools safer was not part of the "commission's charge," and in keeping with that tone, the discussion with experts shifted to prevention by fortifying schools with additional security measures and training, with Homeland Security Secretary Kirstjen Nielsen adding that students should participate in the response.
"We're also working to mitigate the potential consequences of a successful attack," Nielsen said at the onset of the meeting she hosted. "We recently established a $1.8 million grant to enable schools and other groups to train high school students with the skills necessary to stabilize the injured and control severe bleeding."
The School-Age Trauma Training will provide $1.8 million in free trauma training sessions to the public and high school students in the U.S., in order to train people on how to help victims with a wound.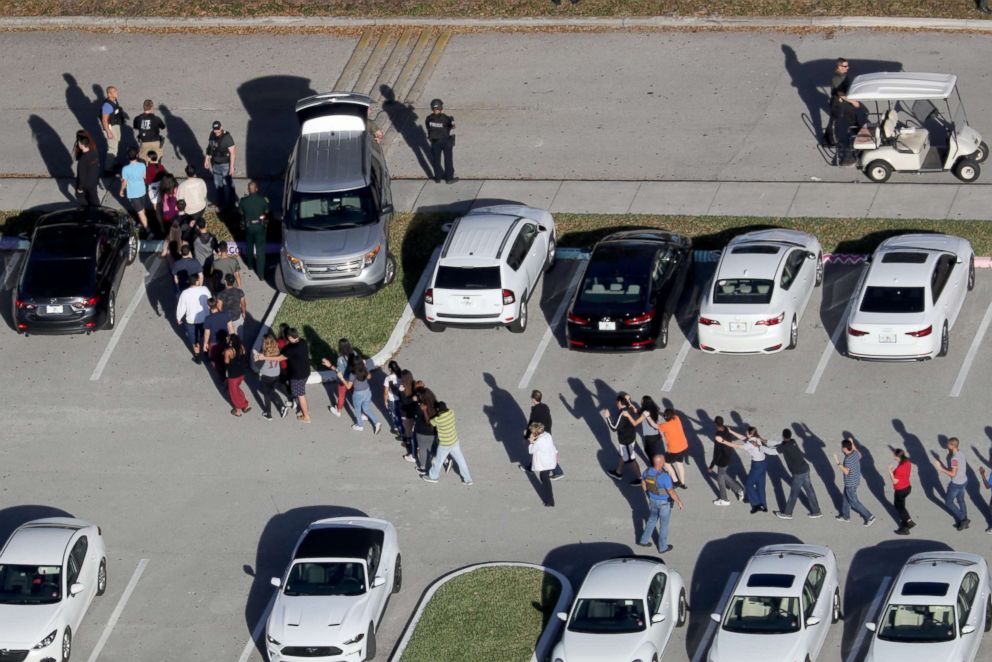 Health and Human Services Secretary Alex Azar and Attorney General Jeff Sessions also sit on the commission. The meeting included three panels of experts to focus on three approaches to securing schools: school building security, active shooter training and school-based threat assessments.
"We really want to make this actionable," Nielsen said of the commission's forthcoming report.
But one of the experts brought before the commission, Donna Michaelis at the Virginia Center for School and Campus Safety, sidestepped the DHS's approach, instead proclaiming: "We should not expect schools to be mental health experts, law enforcement officers, doctors or lawyers ... We need to support our schools not expect them to be those experts."
To inform their report that is set to be released later this year, the commission heard from Jay Brotman of Svigals & Partners and the American Institute of Architects, Max Schachter, the founder and CEO of Safe Schools for Alex and the parent of Alex Schachter who was killed in the Parkland shooting, Jarrod Burguan, Chief of Police at San Bernardino Police Department, Chris Fraley at the National Association of School Resource Officers (NASRO), Michaelis, and Susan Payne, Founder and Executive Director of Safe2Tell Colorado and Director of Safe Communities.
"We know there is no one size fits all plan," DeVos said before the panelists spoke with the secretaries. "Every school and every community is different."
"We continue to identify what's already working in local communities across the nation," she continued. "That's why the commission will be making recommendations, not mandates."
Adding to that sentiment was Azar, who asserted, "We have a big job to do."
"To make this happen in an effective way, we need to listen to the people who have been involved from the frontlines," Sessions said. "We need to build it bottom up."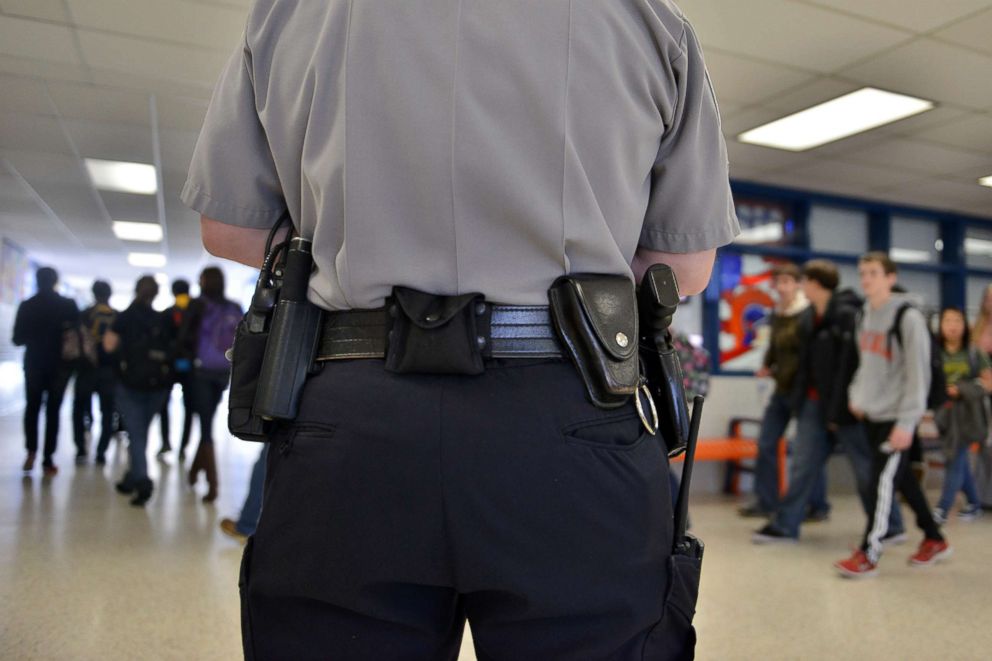 Among the recommendations mentioned Thursday were: retrofitting schools to mitigate the risks, such as a rain garden that was created at the newly developed Sandy Hook elementary school after the shooting in Newtown; protecting schools through the process of "hardening," which can include installing ballistic-hardened hybrid doors in classrooms, increasing communication with law enforcement arriving on scene, and allowing dispatch centers greater capabilities to intervene in the shooting by using smoke suppressants launched by the dispatch center; increasing cooperation between law enforcement agencies and schools, with the use of trained school resource officers; and training students in conflict resolution, restorative justice, crime awareness, and active shooter training.
Schachter then urged the commission members to implement a national school safety policy.
"We had fire codes to protect children from dying in a fire, and it's worked," he told the secretaries. "We have a national drug policy how could we not have a national school safety policy?"
"I ask that you formally recommend the creation of a school safety czar," he said.
One of the concerns raised by Sessions was that some of the recommendations might not be scalable due to the high costs of these measures.
"It would take $1 million just to put these doors in Marjory Stoneman Douglas high school," Schachter conceded.
But Brotman offered other low-cost solutions.
"If you start with the design of the school itself," he said, "you control the access and create the biggest bang for your buck."
Michaelis also addressed the "hardening" approach, and implied that schools are not made safe by "some impenetrable fortress" but instead by "properly trained, caring, connected and engaged people."
While the commission continues to deliberate recommendations that will fill the completed report, the members of the Trump administration made one point clear:
"This is of the highest priority for this administration," Nielsen said.
"This is a high priority, as Secretary Nielsen mentioned, for the president," Azar reiterated.
"The president is firmly committed to us improving our current situation," Sessions affirmed.
The commission's final field visit will be held next week in Las Vegas.
ABC News' Karolina Rivas contributed to this report.