The White House and the Pentagon on Friday defended the Biden administration's decision to provide Ukraine with controversial cluster munitions as part of a newly announced $800 million military aid package that will help it fight Russia's invading forces.
The decision to send the munitions, encased in 155mm artillery shells, was made by President Joe Biden and is being criticized by human rights groups who believe unexploded munitions will increase the risk of death and injury to civilians.
Senior White House and Pentagon officials acknowledged concerns about their use but emphasized that they are needed in Ukraine's fight against Russian and that the weapons being sent to Ukraine are more effective than cluster munitions being used by Russia inside Ukraine.
National security adviser Jake Sullivan told reporters at a White House briefing that the approval to send cluster munitions came after a lengthy discussion by the Biden administration that weighed those risks but was based on a realistic situation of the battlefield in Ukraine.
"We deferred the decision for as long as we could," said Sullivan. "But there is also a massive risk of civilian harm if Russian troops and tanks roll over Ukrainian positions and take more Ukrainian territory and subjugate more Ukrainian civilians because Ukraine does not have enough artillery. That is intolerable to us."
More than 120 countries have banned the use of cluster munitions, which can risk civilian deaths and injuries when bomblets fail to initially explode after being deployed. The weapons pack such bomblets into rockets, bombs, missiles and artillery shells that break apart midair and scatter the munitions over a large area.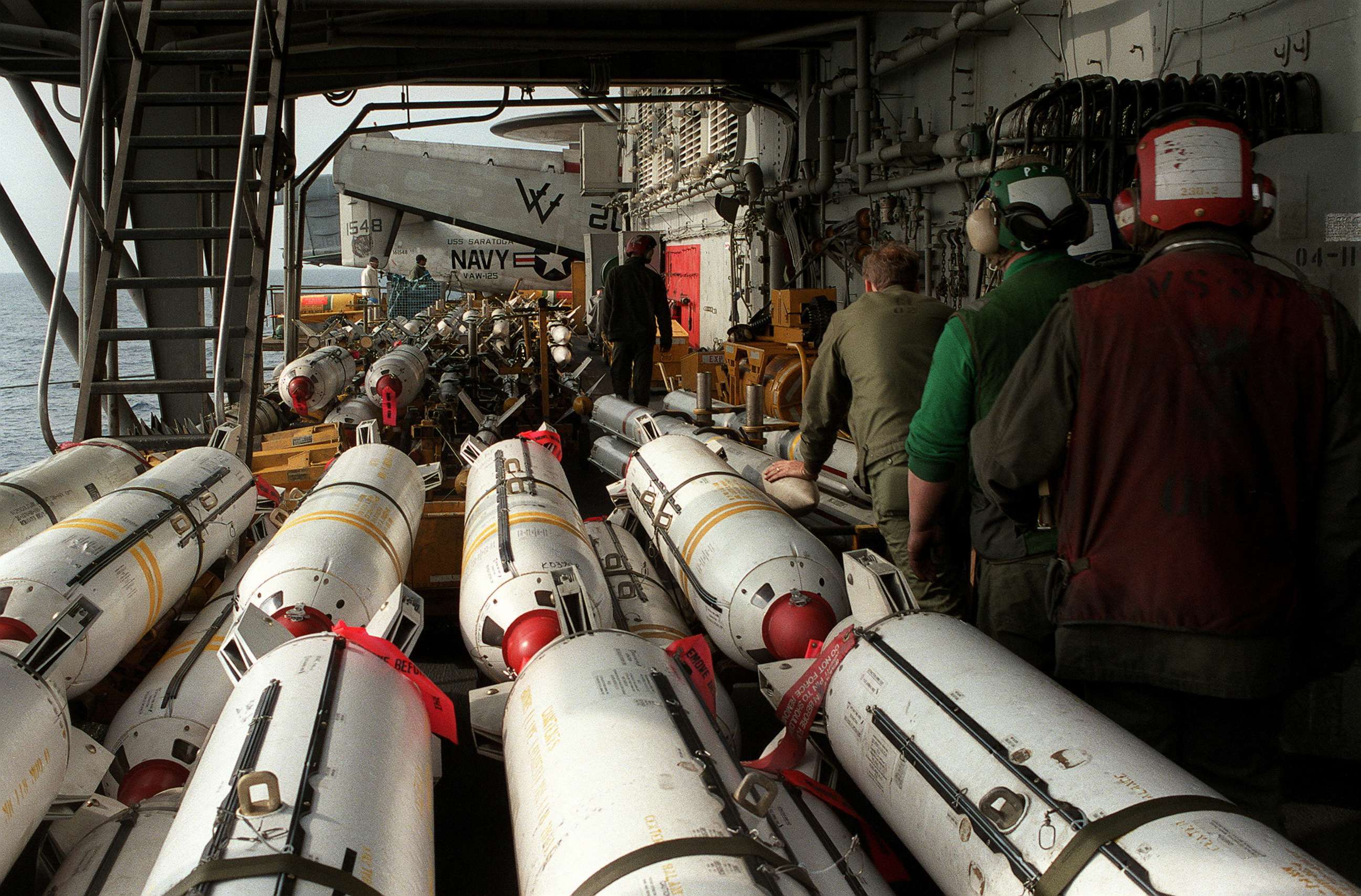 But neither the U.S., Russia, nor Ukraine are signatories to an international convention forbidding the deployment of cluster munitions. The U.S. last used them during the invasion of Iraq in 2003.
Ukraine has been asking for the munitions for months pointing out that Russia has been using indiscriminately including targeting civilian areas.
The failure of the small munitions to initially explode is known as the "dud rate" -- and the higher the dud rate, the more dangerous they can become. Sullivan said the U.S. would be providing 155mm artillery shells with dud rates no higher than 2.35%, which he contrasted with U.S. assessments that Russia's cluster munitions have dud rates between 30% and 40%.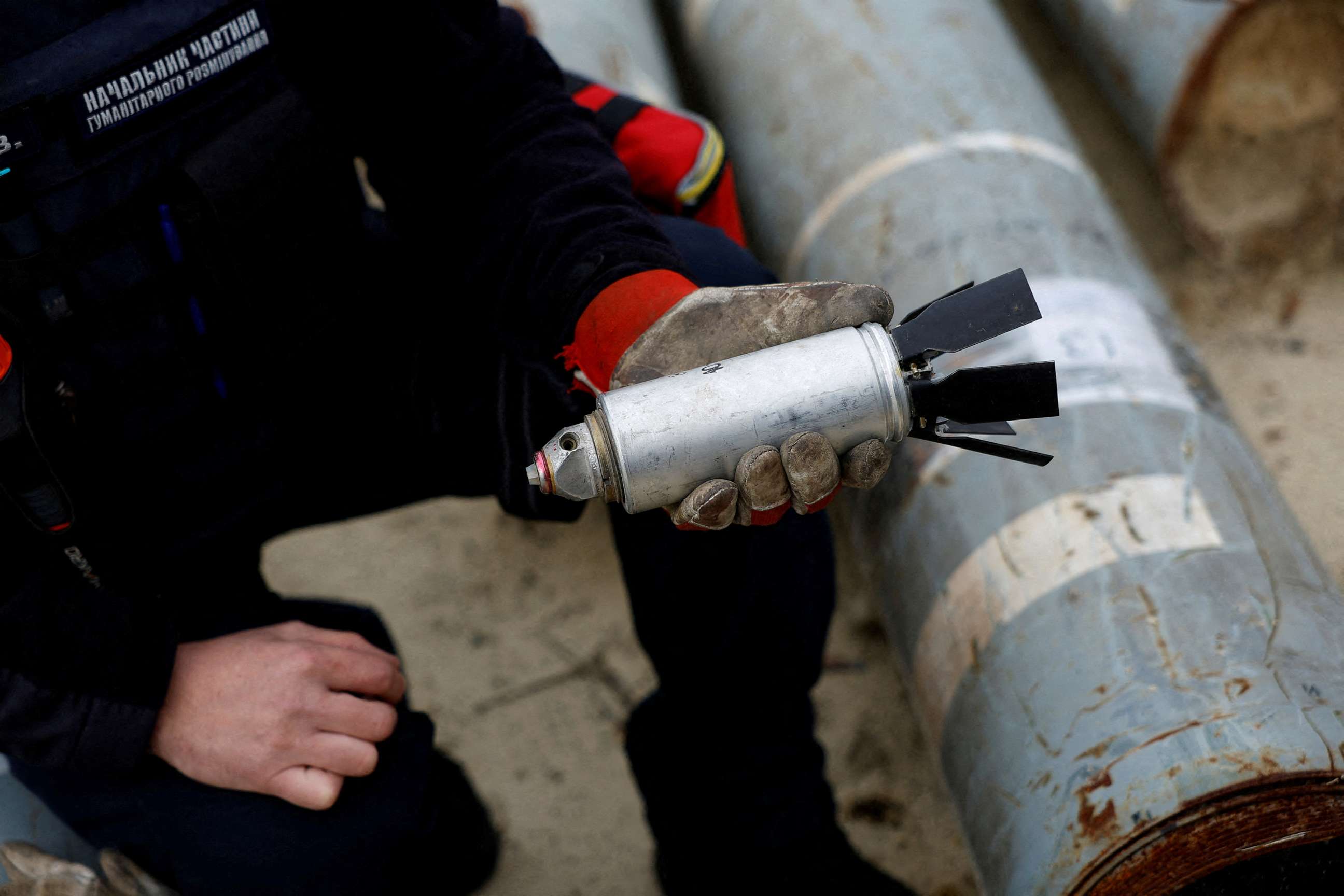 A top Pentagon official said Ukraine would be provided with the "most modern" cluster munitions with "dud rates" less than 2.35 percent based off studies conducted between 1998 and 2020.
Under Secretary of Defense for Policy Colin Kahl told pentagon reporters that publicly cited dud rates for U.S. cluster munitions were based on testing completed in in the 1980s on versions that have been phased out of the U.S. stockpile.
"We're confident in those in those numbers and how they're used matters," said Kahl. "This was a decision that took us a while to come to and all the concerns that people have raised the humanitarian concerns what the reaction of allies and partners would be, what the reaction would be on the hill. All of these things were debated and adjudicated within the interagency."
The transfer of cluster munitions with a dud rate higher than one percent are prohibited by a 2017 congressional mandate but the Biden administration is able to bypass that requirement by using the Foreign Assistance Act to provide aid that is deemed vital to U.S. national security interests.
Sullivan added that since the start of the war Russia has used cluster munitions from "a range of weapons systems (that) have likely expended millions of sub-munitions" in Ukraine.
"So, we have to ask ourselves is Ukraine's use of cluster munitions on that same land actually that much of an admission of civilian harm, given that that area is going to have to be de-mined regardless," Sullivan argued.
"Ukraine would not be using these munitions in some foreign land. This is their country they're defending," said Sullivan. "These are their citizens they're protecting and they are motivated to use any weapons system they have in a way that minimizes risks to those citizens."
He also disclosed that Ukraine has made written assurances that they will use the munitions "in a very careful way that is aimed at minimizing any risk to civilians."
Human rights groups have criticized the administration's decision pointing out that any increase in the use of cluster munitions will result in more civilian injuries or deaths in the future.
"The Biden administration's decision to transfer cluster munitions will contribute to the terrible casualties being suffered by Ukrainian civilians both immediately and for years to come. Russia and Ukraine's use of cluster munitions is adding to Ukraine's already massive contamination from explosive remnants and landmines," said Paul Hannon, International Campaign to Ban Landmines and Cluster Munition Coalition Governance Board Vice Chair.
That coalition also called for an immediate halt to transfers of cluster munitions and urged Russia, Ukraine, and Russia "to join the Cluster Munition Convention as soon as possible to guarantee protection of civilians and respect for international humanitarian law."
"Instead of transferring controversial cluster munitions and straining alliance solidarity, Washington and its allies should focus more energy on creative ways to provide Ukraine with the precision-guided munitions and the artillery shells it needs to repel Russian aggression," the Arms Control Association said in a statement.
Sending cluster munitions to Ukraine would provide "anti-armor and anti-personnel capability," Brig. Gen. Pat Ryder, the Pentagon's top spokesman said Thursday, describing them as "clearly a capability that would be useful in any type of offensive operations."
"They are effective to use against soldiers and armor and they can provide obstacles to protect the Ukrainian flanks during this counteroffensive," said Mick Mulroy, an ABC News contributor and former deputy assistant secretary of defense.
"There is a U.N. convention against the use of 'cluster bombs' and there are good reasons for eliminating them from all military inventories," said Mulroy. "But it is important to point out the countries that signed on to that convention don't have them. Countries that do have them did not sign on."
Kahl described the decision to provide Ukraine with cluster munition as "a bridge" while Ukraine continues firing large amounts of artillery and the time that U.S. production lines ramp up to provide more 155mm artillery shells.
"The reality is we're going to need to build a bridge to the point at which that capacity is sufficient on a month to month basis to keep the Ukrainians in the artillery fight," Kahl told reporters at a Pentagon news conference.
Kahl would not disclose how many of the munitions would be provided to Ukraine, but said that the U.S. has hundreds of thousands of munitions in its own stockpile.
He also indicated that the munitions would begin arriving in time to be used by Ukraine in its counteroffensive which a month into the fighting has not provided sizeable territorial gains for Ukraine.