White House considers eliminating council focused on female empowerment
The council was established by former President Obama in March 2009.
— -- The Trump administration is currently debating the future of the Council on Women and Girls, an initiative created by former President Barack Obama at the beginning of his presidency, a senior White House official said.
"We want the input of the various agencies to understand the assets they have so that we make this office additive, not redundant," White House Director of Strategic Communications Hope Hicks said in a statement given to ABC News.
"The White House is evaluating the best positioning of this office going forward (and other legacy Obama offices) but continue to move policies benefiting working families (and women) forward such as paid family leave, child care tax credits, STEM education for girls, workforce development, apprenticeship programs and more," Hicks wrote.
The White House Council on Women and Girls was created by President Obama through an executive order during his second month in office. Since 2009, the council's mission has been to ensure that agencies across government "take into account the needs of women and girls in the policies they draft, the programs they create, [and] the legislation they support." Obama's longtime friend and senior advisor, Valerie Jarrett, and Michelle Obama's chief of staff, Tina Tchen, served at its helm.
Kelly Dittmar, a scholar at the Center for American Women and Politics at Rutger's University, told ABC News that the council helped coordinate programs and research between both non-profit groups and within the government. The Center for American Women in Politics worked with the council on a conference in 2013 hosted at the White House on girls' leadership and civic education, Dittmar said.
But since Trump took office, the future of the council has become uncertain, and some, including Dittmar, worry that Trump's ongoing "evaluation" could lead to it being dramatically defunded or eliminated.
"If the debate they are currently having on the Council on Women and Girls leads to it being shut down, that will align with what we saw in Trump's proposed budget, which would eliminate the Office of Global Women's Issues at the State Department as well as cut the budget for the Department of Labor's Women's Bureau by 75 percent," Dittmar said.
But Hicks said the Trump administration has focused on women's empowerment in other areas.
"There has been a consistent focus around women's economic empowerment, as evidenced by several significant developments on these issues and emphasized further by the agenda for the upcoming G20, where they will be central to the discussions taking place. The administration will continue this important work on these crucial issues," Hicks added.
Dittmar noted that while it's not necessary to have a separate council to address issues affecting women and girls, eliminating the program altogether could mean that these issues fall by the wayside.
The council is one way to "[prioritize] those issues and find space to address them in the administration's agenda," Dittmar said. How Trump and his team plan to work on these issues "is something that is a bit unclear at this point," she added.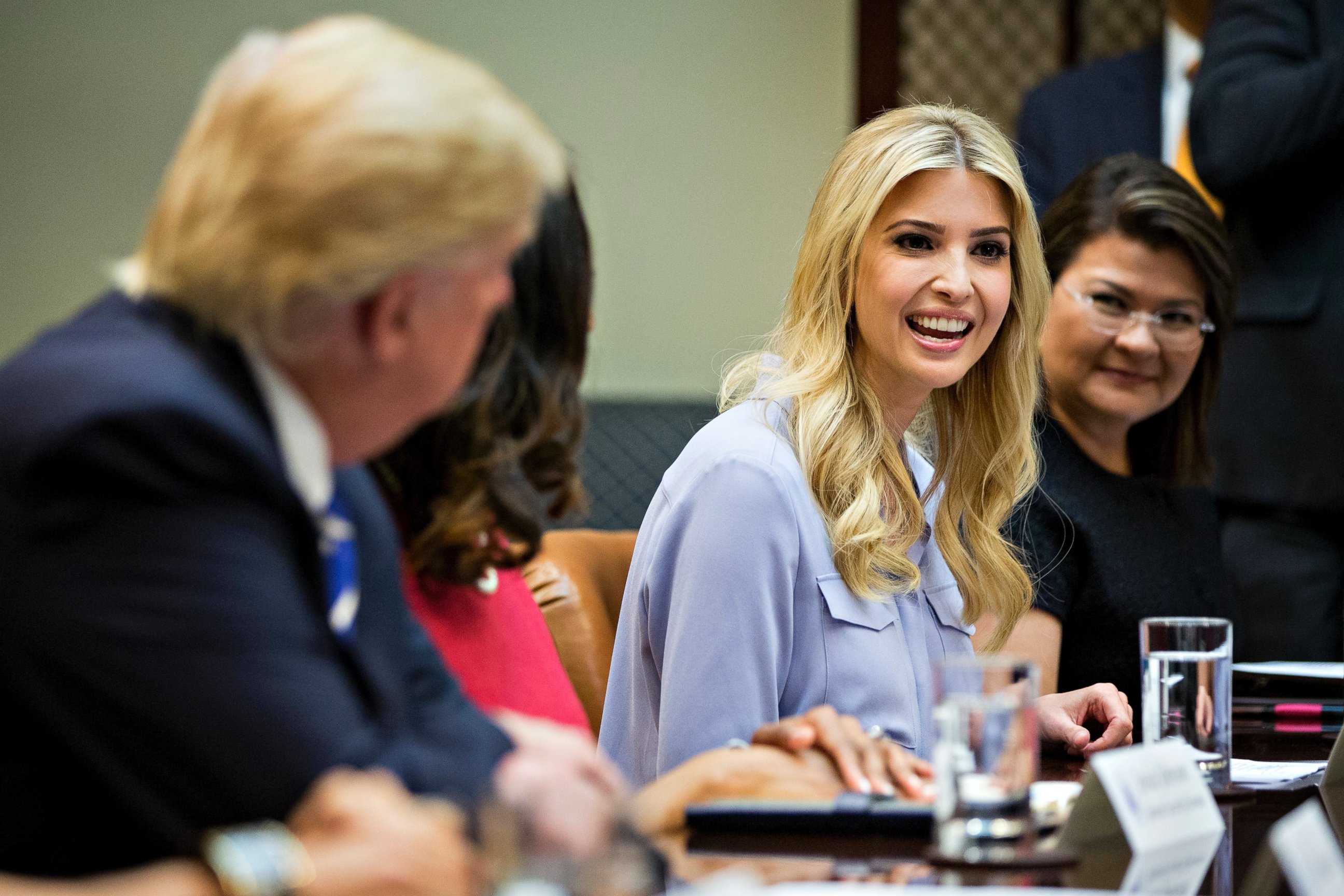 So far, Trump has signed two executive orders focused on promoting women's participation in the science and technology fields, and his daughter and adviser, Ivanka Trump, has led a number of meetings centered around helping female business leaders and entrepreneurs. But Trump also signed an executive order on March 27 rolling back the Obama-era 2014 Fair Pay and Safe Workplaces order, which, among other provisions, addressed paycheck transparency and arbitration on sexual harassment and discrimination claims for women workers at companies receiving federal contracts.
But the proposed budget cuts and talk of eliminating this council indicate a possible shift in emphasis by the Oval Office when it comes to gender equality, according to Dittmar.
"The effectiveness of the council was due in part to the buy-in of the president himself," she said of Obama.
"Ivanka cannot be the only person talking about gender equality," Dittmar said. "The president needs to be addressing those issues in his agenda."