— -- The North Lawn of the White House went on lockdown after a man identified as Joseph Caputo jumped over the fence and was taken into custody, authorities said.
"Today, at approximately 2:45 p.m., Joseph Caputo scaled over the north fence line of the White House Complex gaining access to the North Grounds," U.S. Secret Service spokesman Robert Hoback wrote in an email. "Caputo was immediately apprehended and taken into custody. Criminal charges are pending at this time."
After going over the fence, Caputo, draped with an American flag, was quickly apprehended and taken into custody.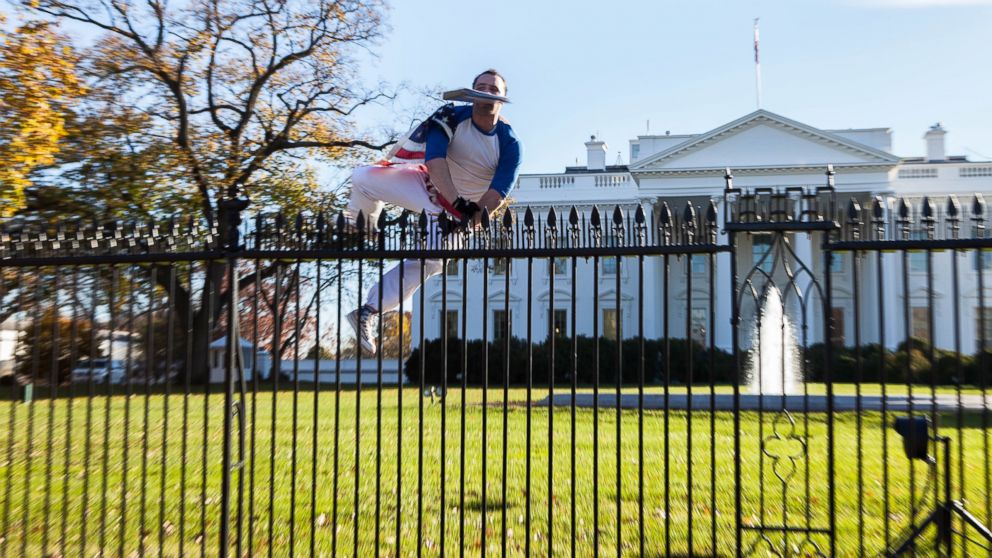 Authorities searched him inside the White House perimeter before taking him to an awaiting police vehicle.
The White House was on lockdown for three hours and Pennsylvania Avenue was cleared of pedestrians. The south fence line was also temporarily closed.
The incident happened while the First Family was at home and months after the Secret Service took numerous steps to improve security at the White House, including adding a short bike rack fence and spikes atop a fence lining the perimeter of the complex.