— -- Fresh off his tax bill victory, President Donald Trump plans to kick off 2018 with a renewed push for a massive infrastructure spending program, a key campaign promise which he recently described as "the easiest of all" to achieve but one that could face some significant roadblocks in the months ahead.
The White House is planning a "mid-to-late January" roll out of the president's infrastructure plan leading up to his first State of the Union address on Jan. 30, where rebuilding the nation's roads, bridges, airports and railways is expected to be a major theme, an administration official tells ABC News.
The official says administration is also finalizing plans for a post-address tour around the country where Trump will take the podium to sell his plan directly to Americans.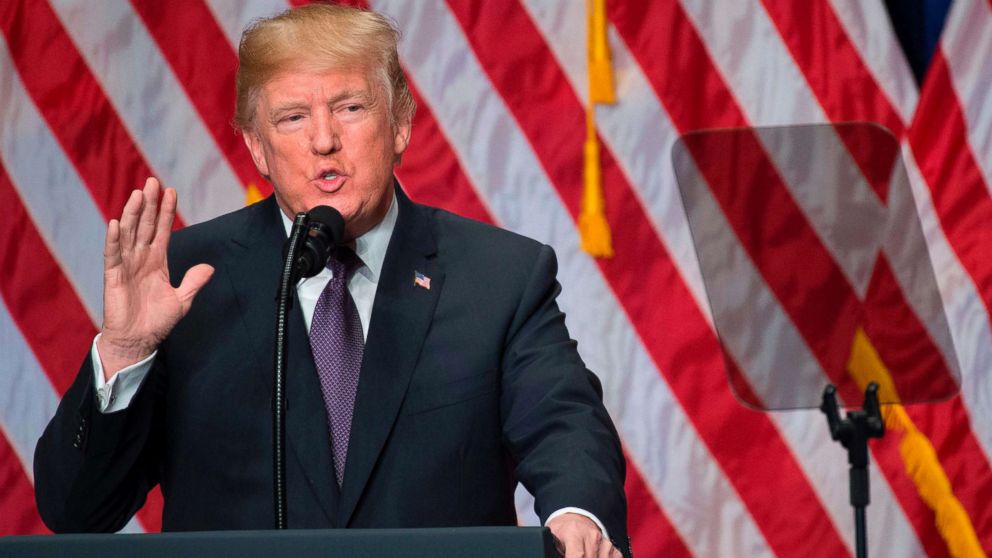 "Infrastructure is, by far, the easiest," Trump said after signing the tax bill last week. "People want it, Republicans and Democrats. We're gonna have tremendous Democrat support of infrastructure, as you know. I could have started with infrastructure. I actually wanted to save the easy one for the one down the road."
While candidate Trump frequently touted a $1 trillion infrastructure plan, the proposal to be unveiled will call for "at least $200 billion" in federal spending on infrastructure projects over the next 10 years, with a goal of attracting at least an additional $800 billion in financing from state and local governments along with private partnerships, the official said.
An official emphasized the $200 billion "is a floor, not a ceiling" in terms of what the White House hopes Congress would approve on spending levels.
White House officials have said details of the proposal — which has been described as a list of principles rather than suggested legislative text — will track closely to those Trump laid out in his joint address to Congress in early 2017.
"This effort will be guided by two core principles: buy American and hire American," Trump said at the time.
A NEW LEGISLATIVE CLIMATE
While the White House and GOP leaders are hoping to capitalize on momentum from passage of a sweeping $1.5 trillion tax overhaul, the administration faces a politically thorny reality in the U.S. Senate, where the Republican majority has narrowed to just a single vote after the election of Democrat Doug Jones in the Alabama special election last month.
The biggest sticking points may be the size of the federal contribution and how to pay for the new spending.
Democrats have already signaled that $200 billion in federal funding simply isn't enough to kick-start an attempt to repair and build the country's outdated infrastructure.
"The devil is always in the details," Rep. Gregory Meeks, D-NY, told CNN Wednesday. "My concern is, that was before we spent over $2 trillion for tax cuts for the top 1 percent. And now you're talking about $200 billion, which is not enough to do anything of substantial nature as far at as what our infrastructure needs are."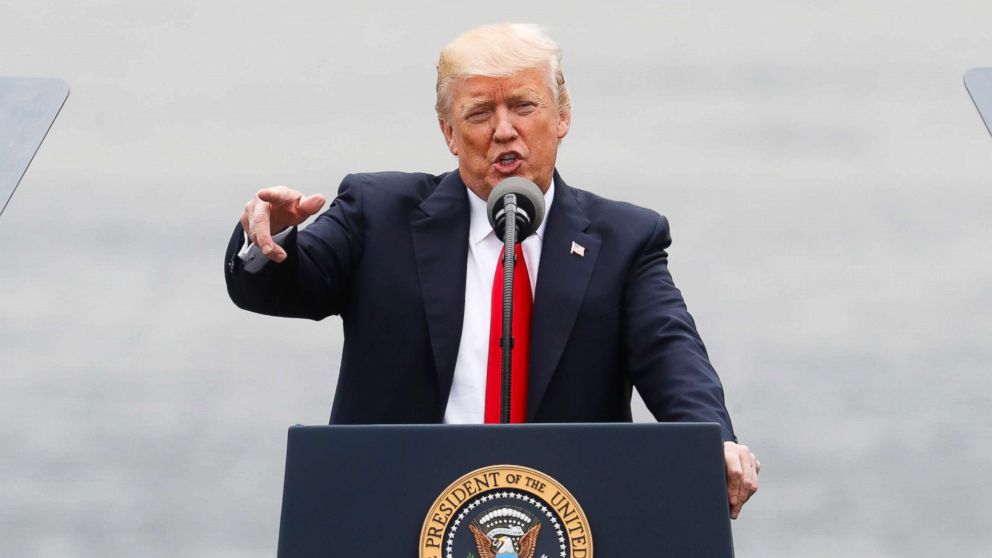 Construction industry lobbyists have echoed those concerns in meetings on Capitol Hill.
"$200 billion is not enough. Civil engineers just for the highway system have put the number somewhere near $1 trillion to get us where we should be," said Dean Franks, the senior vice president of congressional relations at the American Road and Transportation Builders Association. "However, $200 billion and potentially more is a good start."
While infrastructure improvements generally enjoy bipartisan support, industry sources have identified potential resistance from Republican leadership.
"It's clear that [Senate Majority Leader Mitch] McConnell is there and so are Senate Republicans," the source said. "But we don't know that [House Speaker Paul] Ryan is there because he is generally not an overwhelming supporter of federal investments in infrastructure."
A Ryan aide disputed that characterization, but the Speaker has expressed concerns about skyrocketing federal spending and the need to find offsets to pay for any infrastructure plan. He also singled out entitlement reform as a legislative priority for his chamber — not infrastructure — in a radio interview earlier this month.
McConnell, on the other hand, has been reluctant to throw full support behind the issue citing lack of bipartisan support in the Senate.
"I think the Democrats will not be interested in entitlement reform, so I would not expect to see that on the agenda," McConnell said in an interview with Axios this month. "And what the Democrats are willing to do is important because in the Senate, with rare exceptions like the tax bill, we have to have Democratic involvement. So, things like infrastructure."
Ryan and McConnell plan to joint President Trump at Camp David the first week of January for a summit to draw up a 2018 legislative agenda, including a possible infrastructure package, according to White House legislative director Marc Short.
BUDDING BIPARTISANSHIP IN 2018?
Trump has exuded confidence that the lack of Democratic support for his previous major policy drives on taxes, health care and immigration will not hamstring his infrastructure push once it is fully presented to Congress.
Indeed, even some of Trump's most vocal critics have indeed expressed a willingness to come to the table. Sen. Bernie Sanders most recently said he'd be open to discussing the issue with the White House.
"We can create up to 15 million decent-paying jobs by rebuilding our crumbling infrastructure, roads, bridges, water system, wastewater plants, airports," Sanders told CNN's State of the Union on Sunday. "The Trump administration wants to work with us on that, I think we can make some progress as well."
A Gallup poll in January of 2017 rated President Trump's campaign promise to increase infrastructure spending as his most popular among the American people. Sixty-nine percent of Americans said it was "very important" that Trump followed through on an infrastructure plan, according to Gallup.
A grand bipartisan compromise on infrastructure may not quickly materialize, however, especially in a hotly contested midterm election year.
An aide to Democratic congressional leaders on Thursday raised alarm over reports that Republicans might consider cuts to entitlements programs in exchange for increased infrastructure spending, and claiming that the GOP has not invited Democrats into recent discussions ahead of unveiling the infrastructure plan.
ABC's Mariam Khan contributed to this report.