The White House is painting House Speaker Kevin McCarthy as talking out of both sides of his mouth amid the debt ceiling standoff, criticizing him for being "beholden" to far-right Republicans while publicly voicing support for a bipartisan deal, according to a source familiar with the discussions.
The White House's talking points also criticize McCarthy for not agreeing to the White House's concessions. The Republican congressional leader "claims he wants to negotiate, but today he said the only concession he is willing to make is to prevent default -- a basic Constitutional responsibility of his job," according to the talking points.
President Joe Biden, on the other hand, is willing to compromise, the source said. The talking points state that the Democratic president has offered a "spending freeze which cuts spending by more than $1 trillion over 10 years," a recall of "significant unspent COVID relief funds" and a "two-year cap on spending."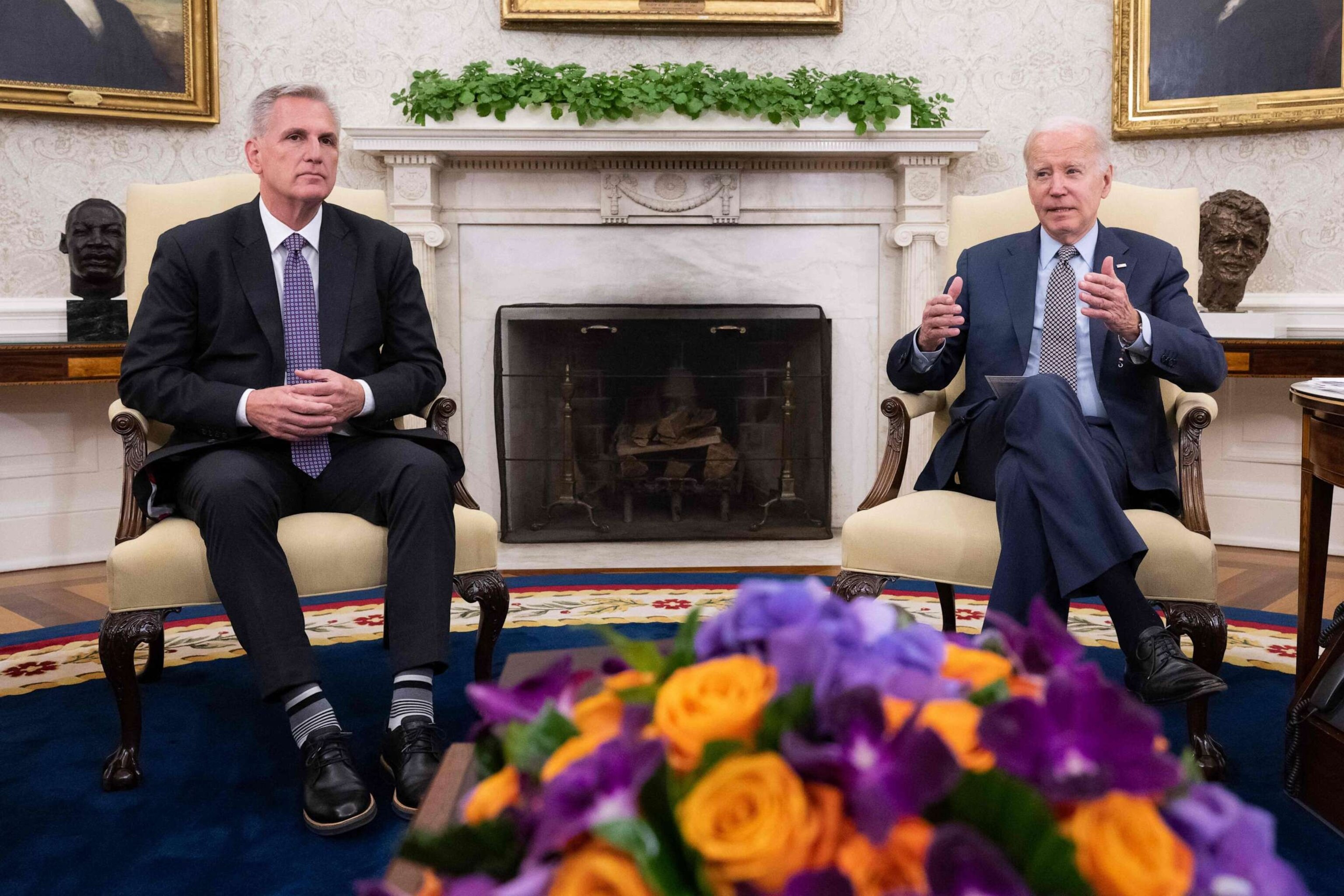 The talking points come as the so-called "x-date" draws closer -- the June 1 deadline to reach a deal on the federal debt limit and spending, or the U.S. government risks defaulting on its obligations for the first time. Treasury Secretary Janet Yellen warned in a letter to congressional leaders on Monday that it is "highly likely" the national treasury will run out of money in early June.
On Tuesday, McCarthy told a close-door meeting of House Republicans that he and the Biden administration are "nowhere near a deal," urging members of his caucus to hold firm, sources told ABC News.
ABC News' Katherine Faulders, Gabe Ferris, Lauren Peller, Rachel Scott and Trish Turner contributed to this report.