— -- Former Alabama Chief Justice Roy Moore faces new allegations of sexual assault today, after a woman came forward to accuse Moore, the Republican nominee in the state's special Senate election next month, of sexually assaulting her in his car when she was a minor.

Beverly Young Nelson said she met Moore when she was 15 years old while she waited tables at a restaurant in Gadsen, Alabama. The future judge acted in a "flirtatious manner" and even signed her yearbook "Merry Christmas" and "Love, Roy Moore, D.A," she claimed.

A short time later, after she turned 16, she said, Moore offered to give her a ride home after work one night. Instead, she said, he parked his car next to a dumpster behind the restaurant and sexually assaulted her.

"Mr. Moore reached over and began groping me, putting his hands on my breasts," Nelson alleged. "I tried to open my car door to leave, but he reached over and locked it so I could not get out. I tried fighting him off, while yelling at him to stop, but instead of stopping, he began squeezing my neck, attempting to force my head onto his crotch."

Nelson, who said she voted for Donald Trump for president, claimed Moore's chokehold left her neck "black and purple."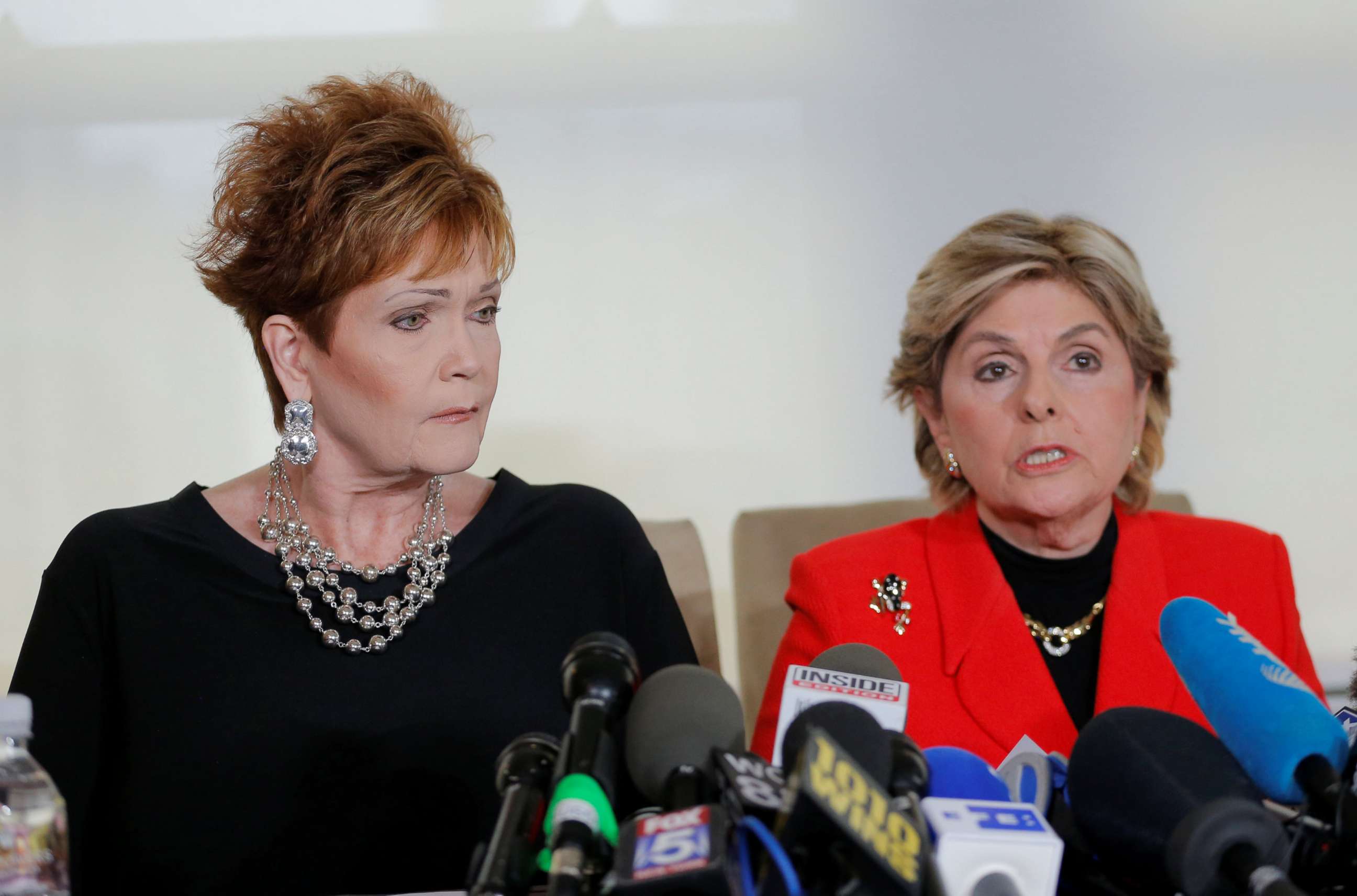 "I continued to struggle. I was determined that I was not going to allow him to force me to have sex with him. I was terrified. He was also trying to pull my shirt off. I thought that he was going to rape me. I was twisting and struggling and begging him to stop. I had tears running down my face," she said.

She continued, "At some point he gave up. He then looked at me and said, 'You are a child. I am the district attorney of Etowah County. If you tell anyone about this, no one will believe you.'"

Nelson's son, Spencer Harris, confirmed his mother's account to ABC News, saying that his mother still has the yearbook that Moore signed.
"My mother wouldn't lie about this," he said. "[Moore] should admit to what he's done and apologize about it."
Moore's campaign is denying the latest charges, which builds on allegations first reported by The Washington Post last week, including a claim by a woman that Moore engaged in sexual activity with her when she was 14 and he was in his 30s.

"We've said this before, and we'll say it again: Judge Moore is an innocent man and has never had any sexual misconduct with anyone," Moore campaign Chairman Bill Armistead said. "This is a witch hunt against a man who has had an impeccable career for over 30 years and has always been known as a man of high character."

Moore briefly addressed the allegations on Monday night, calling the claims "absolutely false."
"I never did what she said I did. I don't even know the woman," he said.
Moore's Democratic opponent, Doug Jones, responded to the developments through his campaign.

"We applaud the courage of these women. Roy Moore will be held accountable by the people of Alabama for his actions," his campaign said.

The special election, to fill the Senate seat vacated by Attorney General Jeff Sessions, is scheduled Dec. 12.
Several prominent Republican lawmakers, including Senate Majority Leader Mitch McConnell, have called on Moore to drop out of the race.