— -- They wear their patriotism on their sleeves -- tattoo sleeves, that is.
There is no shortage of inked men on Team USA, and many of them bear a connection to both Germany and the US.
Five players on the U.S. team are German-American. That link is even more obvious looking at the players' tattoos. From the country's flag to state outlines, the artwork makes it very clear who they're playing for in the 2014 World Cup: USA.
US Coach Jurgen Klinsmann's Ties to Germany's Team
Questions About the World Cup You're Too Embarrassed to Ask
Midfielder Jermaine Jones, whose mother is German and father is American, got a massive tattoo of a star-shaped American flag on his left knee in April, two months before the tournament started. Teammate John Brooks, meanwhile, has a tattoo of the city of Berlin one one elbow and Illinois on the other to represent his dual-citizenship and heritage.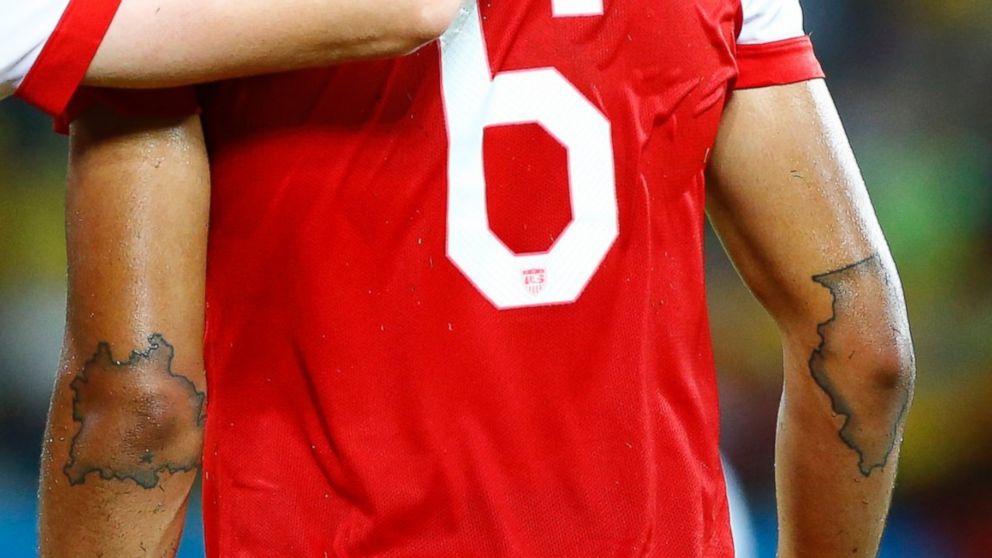 It's not clear if Fabian Johnson, Timothy Chandler or Julian Green -- the team's other German-Americans -- have any Team USA ink hidden under their jerseys, but the rest of the players have plenty of patriotism to make up for it.
Captain Clint Dempsey has the the outline of Texas, where he's from, inked on his left elbow and a bald eagle on his chest.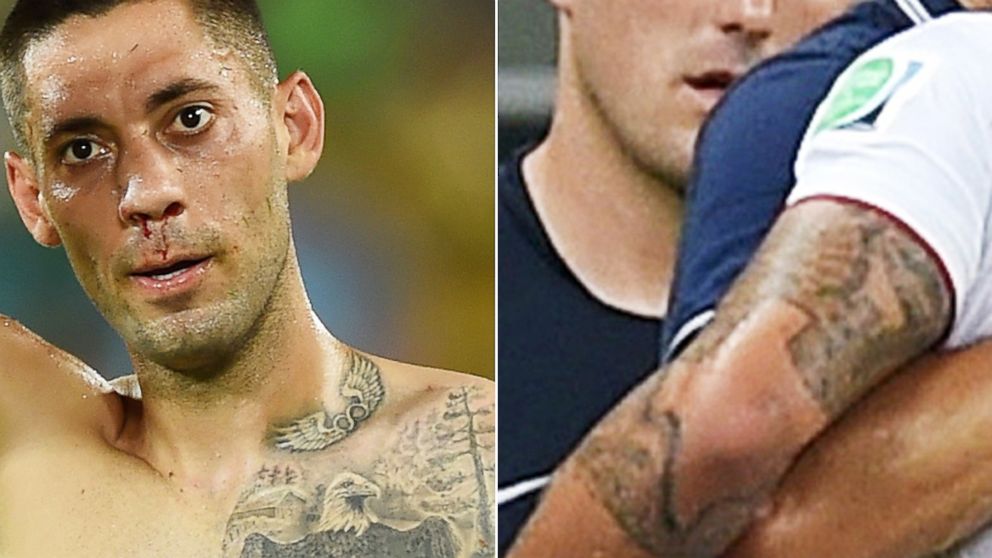 Goalkeeper Tim Howard, who's from New Jersey, has a tattoo of the Garden State on his abdomen.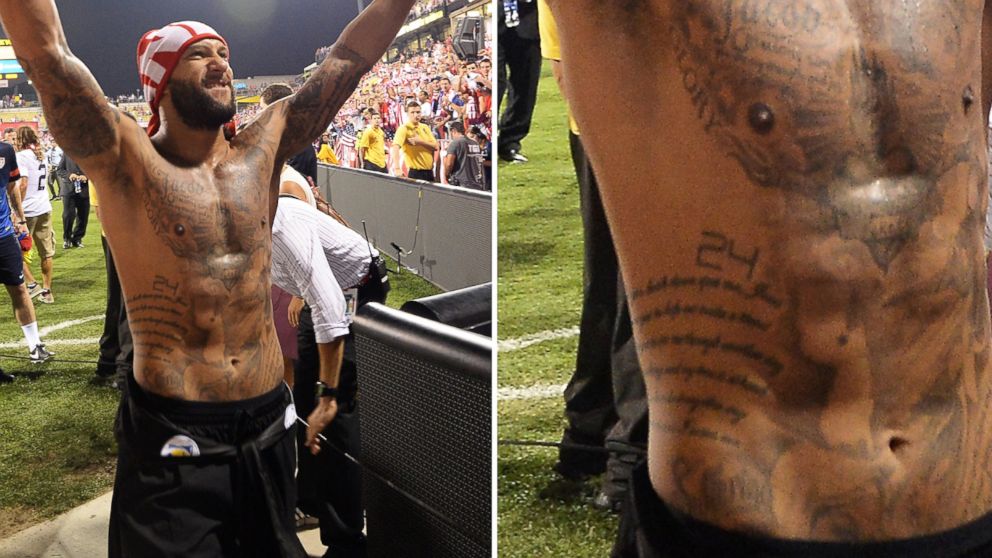 Getting inked appears to be a growing trend in pro soccer, and not just in the U.S. Danish defender Daniel Agger, Brazil's Dani Alves and Spain's Sergio Ramos are all tattoo aficionados, evident by their growing "sleeves."
British soccer star/model David Beckham famously has his wife and children's names tattooed on his body.
Sign up for occasional World Cup dispatches from Brazil delivered right to your phone -- including the best photos and limited highlights -- by "starring" this story in ABC News' phone app. Download ABC News for iPhone here or ABC News for Android here.