— -- As the Air Force Academy football team heads to West Point for the big game against Army this weekend, the new superintendent is going on the offense as the best defense against allegations the school has a culture of tolerating sexual violence by football players and other cadet athletes.
"We want to acknowledge it, we own it and we want to move on. We want to do better," said Lt. General Michelle Johnson in an interview to be broadcast tonight on "ABC World News with David Muir" and "Nightline".
Johnson was appointed superintendent after an investigation led to the court-martials of two football players for sexual assault and the dismissals or resignations of 15 other cadets.
The case was first reported by the Colorado Springs Gazette.
"It's profoundly disappointing, especially at our institution," said Johnson, adding the Air Force does not intend to deny there had been a problem she described as "bad."
The Air Force's rival this weekend, West Point Academy, is playing under its own cloud of scandal, as the school's athletic program has come under fire in recent days for allegedly using the lure of booze and women to recruit high school phenoms.
'It's a Case of Retaliation'
The Air Force Academy has recruited cadet athletes to produce a video urging others to report any instance of sexual assault or violence, as well as other initiatives it says it has implemented on campus to address the issue and "instill a culture of commitment and climate of respect."
"I feel like now that this has been out in the media, we hold each other better accountable," said Christian Spears, a member of the Air Force football team.
But even as the Air Force Academy says it is trying to move forward, members of Congress are raising questions about the dismissal of a cadet who worked undercover to expose sexual violence.
"It's a case of retaliation," said Sen. Kirsten Gillibrand, D-New York, who along with Sen. John Thune, D-South Dakota, has asked for a new investigation of the Air Force handling of the case.
For nearly a year, Eric Thomas worked as an undercover cadet, secretly feeding information to agents of the Air Force Office of Special Investigation about alleged sexual assaults and other crimes and misconduct by his fellow cadets.
"If I heard it was sexual assault, I would report it," Thomas told ABC News. "The information I'm providing is what every other cadet should provide."
Thomas's information helped break a code of silence about the sexual assaults and members of the football team, said Brandon Enos, the agent with the Office of Special Investigations who handled Thomas at the time.
"I can confidently say there would have been no convictions at the academy probably to this day without Eric," Enos told ABC News in his first broadcast interview.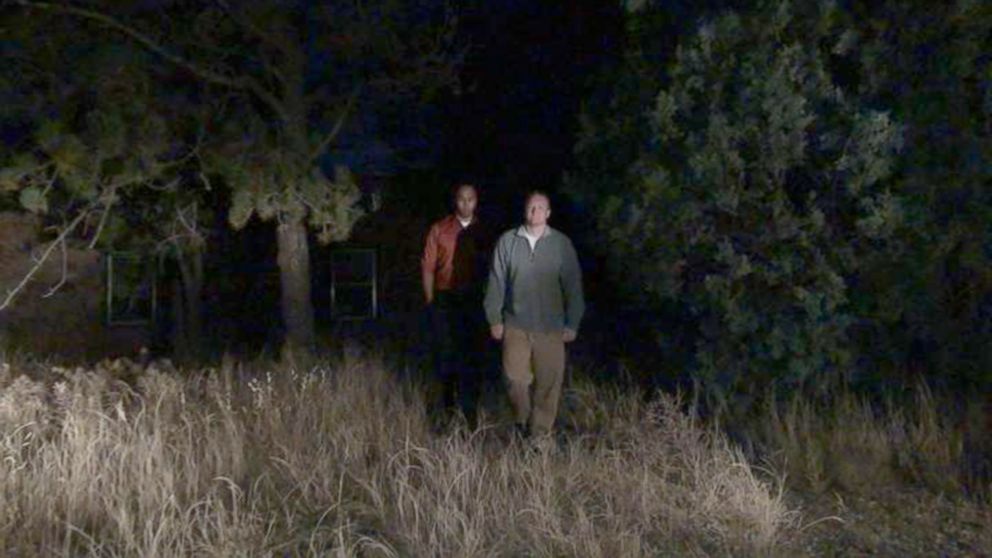 But despite the success of what was called Operation Gridiron, Thomas was branded a problem and dismissed from the Academy for misbehavior.
"I was crucified, I was told how much of a terrible cadet I was," Thomas said.
Thomas claims that many of the demerits he accumulated were because of his undercover assignment which required him to leave campus without approval and to attend parties with other cadet athletes.
An investigation by the Air Force Inspector General concluded most of the demerits he earned were not connected to his undercover work.
And the then-superintendent Lt. General Michael Gould, said he had no hesitation in kicking Thomas out of the academy.
"He deserved to be disenrolled," he told ABC News. "You would not want that particular individual to be an officer in our Air Force today."
Gould said he did not accept that Thomas played an important role in uncovering cases of sexual assault at the Academy.
"I don't really buy into the fact that he helped bring these cases," Gould said.
But even the Air Force Inspector General gives Thomas credit for helping to bring the cases in Operation Gridiron.
"His work definitely helped the Office of Special Investigations in their investigation and later on helped obtain a couple of court-martial trials," said Tim Timmons of the Inspector General's office.
And the agent who handled Thomas, Brandon Enos, says he was ordered not to come to Thomas' defense at the hearing where his status was being decided.
"Here's a man that actually upheld the honor code and he gets hammered and kicked out of the academy," said Enos. "And the message that sends to everybody is, 'You don't talk about sexual assaults.'"
Enos says he also faced retaliation for his efforts in bringing the cases, forced out of the Air Force after being given what he calls punishment assignments.
"I was vacuuming floors, taking out trash, just really degrading things," Enos said.
Thomas approached Protect Our Defenders, a group that traditionally represents service members who have been raped or sexually assaulted, for help with his case. He is now being represented by the organization's Pro Bono Legal Network.
"Special Agent Enos and (then) Cadet Thomas were punished for taking sexual assaults at the Academy seriously and attempting to hold accountable those who perpetrated violence and created a dangerous and hostile environment," said Nancy Parrish, President of Protect Our Defenders. "But after their work led to the first prosecutions of sexual assault at the Academy in over ten years, the Air Force Academy responded by sweeping further cases under the rug."
Sens. Gillibrand and Thune say an independent investigation is required "to get to the bottom of the facts concerning the circumstances" of what happened to Enos and Thomas.
Thomas now works at a nutrition store at Ellsworth Air Force base near his home in South Dakota, still holding onto the dream that he might one day fly jets for the Air Force.