Peyton Manning must really love Budweiser.
Interested in
?
Add as an interest to stay up to date on the latest news, video, and analysis from ABC News.
Manning said twice during his post Super Bowl 50 interviews that he plans to drink a lot of Budweiser tonight, but Budweiser's head of communications tweeted that the quarterback wasn't paid to mention the beer.
Hi Internet. For the record, Budweiser did not pay Peyton Manning to mention Budweiser tonight. We were surprised and delighted that he did.

— Lisa Weser (@LisaWeser) February 8, 2016
Mannings' comments came on the field and on the podium, both moments after his Super Bowl victory.
"I'm gonna drink a lot of Budweiser tonight, Tracy. I promise you that," Manning said first.
"I'm gonna drink a lot of beer tonight, Jim...Budweiser," he said later on the podium.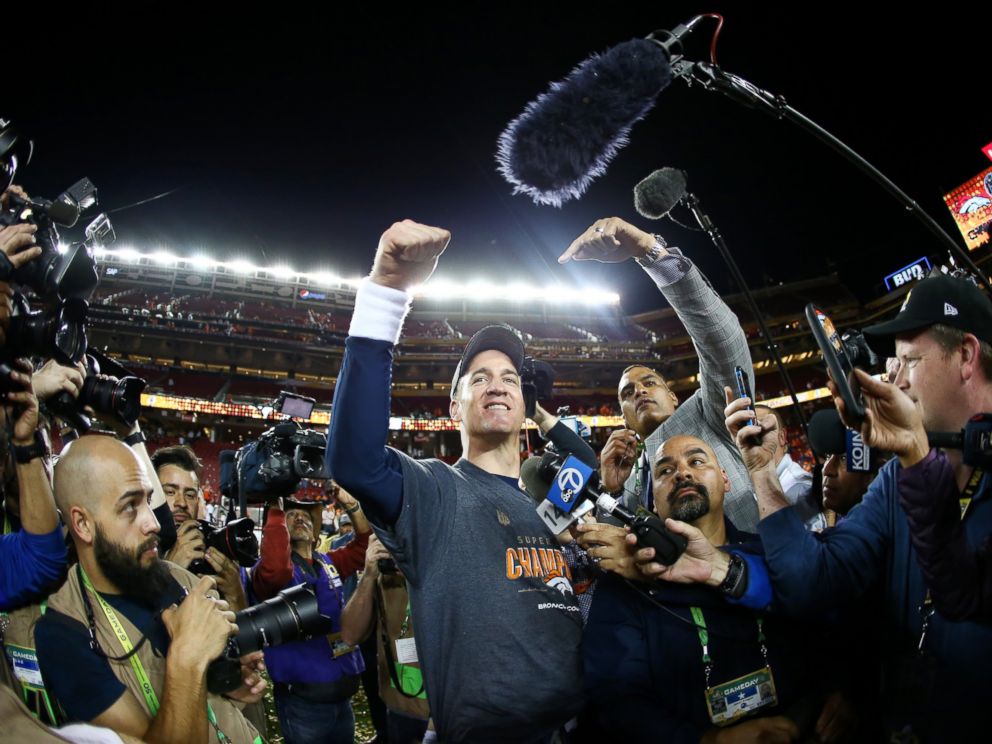 The Denver Broncos beat the Carolina Panthers 24-10 to win Super Bowl 50.
It's the Broncos third Super Bowl Championship, and Manning, 39, is the oldest player to lead his team to a Super Bowl win.