— -- Carli Lloyd scored twice in the first five minutes on the way to the fastest hat trick in World Cup history and the the U.S. made the margin stand up, defeating Japan 5-2 tonight to win the 2015 Women's World Cup.
With the victory, the American women avenged their 2011 World Cup finals loss to Japan, a game they lost on penalty kicks.
The U.S. has now won three Women's World Cup championships, more than any other country, and the team set a record with 112 goals in the tournament.
Lloyd, a 32-year-old midfielder who scored the winning goals in the 2008 and 2012 Olympic finals, received the Golden Ball as player of the tournament.
The U.S. struck first, in just the third minute of the game, when Lloyd drilled a shot out of a crowd in front of the net that found the net to Japanese goalkeeper Ayumi Kaihori's right.
The goal, coming off a corner kick by Megan Rapinoe, was the fastest goal in a finals game in Women's World Cup history, amd had Japan trailing for the first time in the tournament.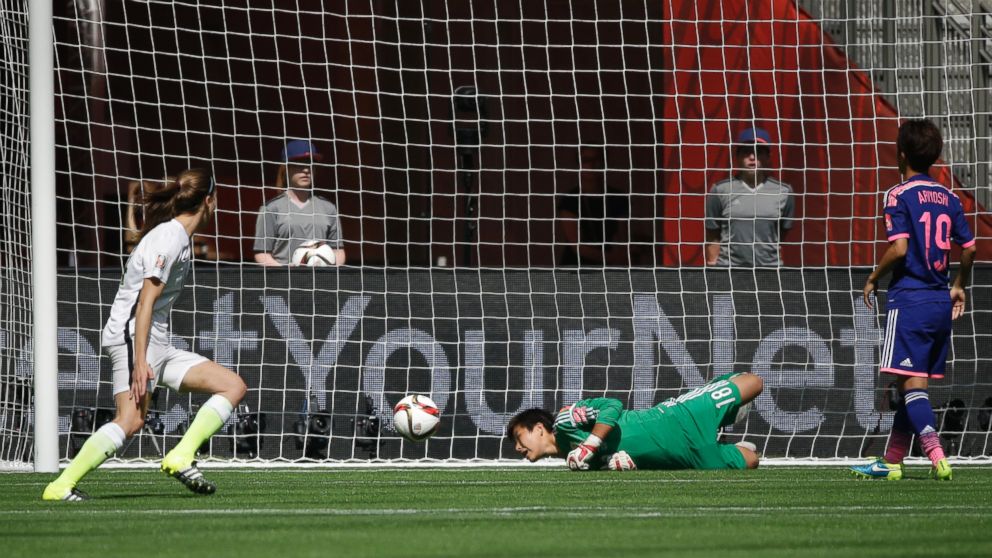 Lloyd scored again less than two minutes later to put the U.S. up 2-0, flipping a shot through a defender's legs that trickled into the goal off a free kick.
"I was just on a mission," Lloyd said. "I was on a mission to help my team win this game."
The U.S. stretched the lead to 3-0 when a charging Lauren Holiday pounded in a shot from the edge of the box in the 14th minute, after a header from Japan defender Azusa Iwashimizu went straight up in the air.
Lloyd made it 4-0 less than two minutes later when her blast from midfield got over the goal keeper's outstretched hand.
With the goal, Lloyd became the first woman to score a hat trick in the World Cup final, and just the third U.S. woman to score a hat trick in any World Cup match. Michelle Akers and Carin Jennings Gabarra both accomplished the feat in the 1991 tournament.
Japan finally got on the board in the 27th minute, when Yuki Ogimi turned right in front of the net and chipped a shot over the outstretched hand of U.S. goalkeeper Hope Solo.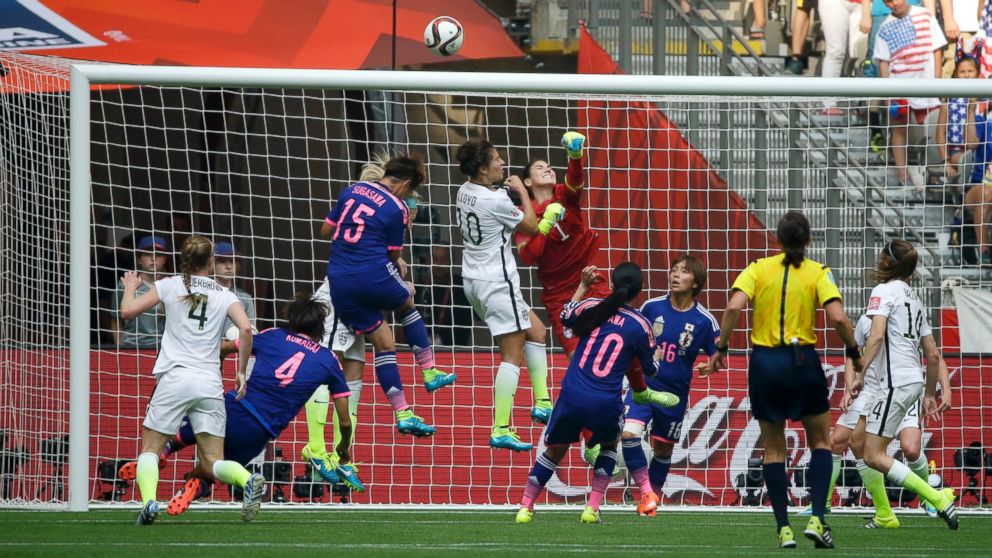 It was first goal scored against the U.S. since the opening match of the tournament against Australia.
Japan cut the margin to 4-2 on an own goal off Julie Johnston's head, but Tobin Heath put the U.S. up 5-2 in the 54th minute, scoring out of a crowd in front of the net.