— -- What is #CFBrank?
#CFBrank is the Twitter hashtag to use if you want to get involved in the discussion or just follow along.
How did we rank the players?
We asked 32 of ESPN's college football writers, editors and analysts to rate players on a scale of 0-10 based on their on their expected contributions for the 2016 season.
100-91 | 90-81 | 80-71 | 70-61 | 60-51 | 50-41 | 40-31 | 30-21 | 20-11 | 10-1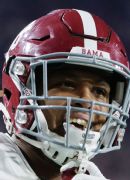 O.J. Howard
Alabama Crimson Tide
Senior | Tight End
Score: 7.10
Maybe the end of last season wasn't a fluke. Maybe, once and for all, his 208-yard, two-TD performance against Clemson was the start of a star career many expected. Because for much of his first three seasons at Alabama, Howard, a former top prospect with elite athleticism, went missing as a pass-catcher.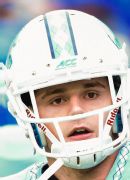 Ryan Switzer
North Carolina Tar Heels
Senior | Wide Receiver
Score: 7.11
Switzer has emerged as one of the top all-purpose players in the country, and needs one punt return for a touchdown to tie the NCAA career mark with eight. He already owns the ACC career mark in that category. Switzer also led the Tar Heels with 55 receptions a year ago, and finished second with 697 yards and six touchdowns.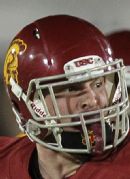 Cameron Smith
USC Trojans
Sophomore | Linebacker
Score: 7.14
The reigning defensive freshman of the year despite missing the final part of the season because of a nasty knee injury, Smith is rehabbed and ready to take Pac-12 offenses by storm again. Smith finished second in tackles for the Trojans (78) and recorded three interceptions, which he returned for 122 yards and one TD.
Jalen Reeves-Maybin
Tennessee Volunteers
Senior | Linebacker
Score: 7.15
The fast, rangy linebacker missed most of spring because of a shoulder injury that required surgery, but is coming off a very productive junior season that provided him with plenty of NFL attention. In 2015, he led the Vols with 105 tackles, including 14 tackles for loss and six sacks.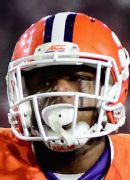 Artavis Scott
Clemson Tigers
Junior | Wide Receiver
Score: 7.16
As a freshman, Scott's role was to get the ball close to the line of scrimmage and make defenders miss. He succeeded to the tune of 965 yards and eight touchdowns. As a sophomore in 2015, he had to become more of a deep threat after Mike Williams was injured in Week 1, and once again Scott thrived, leading Clemson with 93 catches for 901 yards. Scott is the only returning Power 5 receiver coming off back-to-back 900-yard seasons.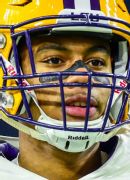 Malachi Dupre
LSU Tigers
Junior | Wide Receiver
Score: 7.17
Although LSU rarely relies on its passing game, Dupre still ranks among the nation's most promising wideouts. The 6-foot-3 junior led the Tigers with 43 catches for 698 yards last season, and he's on the list of top wideout prospects to watch for next year's NFL draft.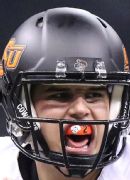 Mason Rudolph
Oklahoma State Cowboys
Junior | Quarterback
Score: 7.19
He took over the Cowboys' offense late in 2014 and blossomed last season as a sophomore. Rudolph directed OSU to 10 consecutive wins as a sophomore -- including a Week 10 upset of fellow unbeaten TCU in which he threw five touchdowns without an interception. His 9.1 yards per completion is an OSU career record.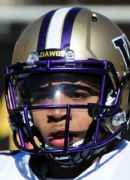 Myles Gaskin
Washington Huskies
Sophomore | Running Back
Score: 7.20
Last season Gaskin set Washington's true-freshman record for rushing yards and rushing touchdowns and became the school's first true freshman 1,000-yard rusher. He's back as a sophomore with much of the core of Washington's offense that helped him set those marks. At 5-foot-9, 192 pounds, he's not a tank engine that's going to mow over defenders, but his speed and shiftiness made him an elusive runner last season for the Huskies.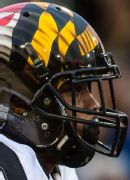 William Likely
Maryland Terrapins
Senior | Cornerback
Score: 7.21
A versatile playmaker, Likely is an all-conference defensive back, an occasional offensive spark and one of the nation's most electrifying returners. He had six interceptions in 2014 and, last season, ranked third nationally in punt return average (17.7 yards).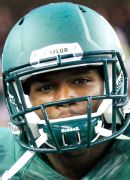 KD Cannon
Baylor Bears
Junior | Wide Receiver
Score: 7.28
The stat that says it all about Cannon's game: The average distance of his 14 career touchdown catches is 55 yards. He's the best deep threat in the game. Cannon loves a good go route and has been beating defenses deep from day one. As long as he stays healthy following July knee surgery, Cannon should keep putting up monster numbers.
100-91 | 90-81 | 80-71 | 70-61 | 60-51 | 50-41 | 40-31 | 30-21 | 20-11 | 10-1
Voters: Andrea Adelson, Edward Aschoff, Brian Bennett, Kyle Bonagura, David Ching, Heather Dinich, Matt Fortuna, Kevin Gemmell, David Hale, Travis Haney, Brock Huard, Chantel Jennings, Sharon Katz, Sam Khan Jr., David Lombardi, Chris Low, Tom Luginbill, Ivan Maisel, Ryan McGee, Erik McKinney, Ted Miller, Dan Murphy, Max Olson, Greg Ostendorf, Adam Rittenberg, Alex Scarborough, Jared Shanker, Mitch Sherman, Phil Steele, Jake Trotter, Tom VanHaaren, Austin Ward