— -- In the midst of the ongoing "deflate-gate" scandal surrounding the Super Bowl-bound New England Patriots, everyone wants to know -- can the team's players tell when footballs are under-inflated?
The perspectives of some Patriots differ, ABC News learned today, following accusations that the team used under-inflated balls in Sunday's AFC Championship game against the Indianapolis Colts.
Footballs, which are weighed before the game, must be inflated to no less than 12.5 pounds per square inch.
When asked, punter Ryan Allen said, "Obviously I think anybody could [tell the difference.] If you grabbed the ball and it was significantly different."
While Allen said he can tell the difference, running back LeGarrette Blount said the football "feels the same way ... every time."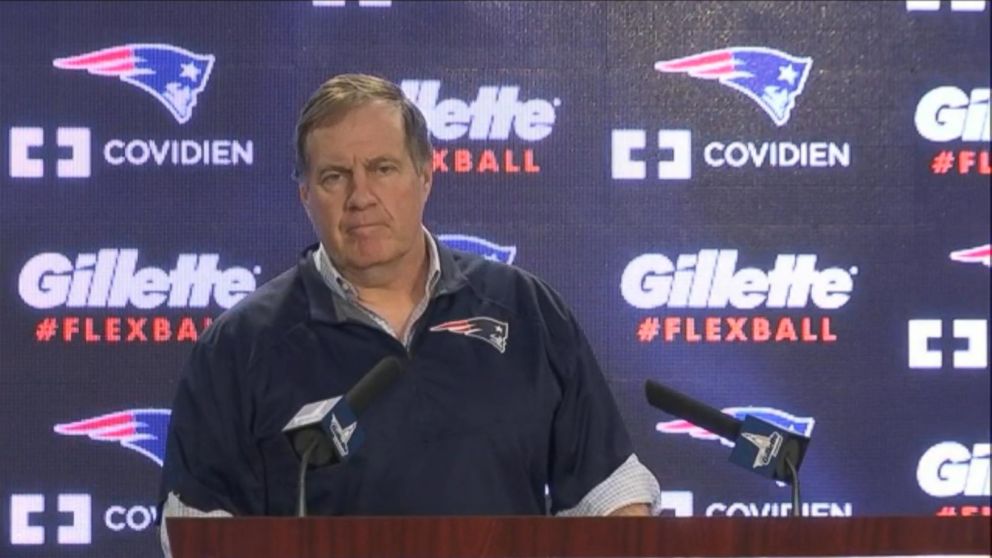 Wide receiver Matthew Slater agreed.
"I can't really give you any insight one way or the other on that one," Slater said, but added that "personally" he can't tell the difference.
"A football's a football," quarterback Jimmy Garoppolo added. "You got to throw it know matter what. You can't think about it too much."
"I wouldn't even know," said defense back Nat Ebner. "I don't even really deal with the ball that much so it's not something I would even be able to tell."
At a news conference earlier today, Patriots' head coach Bill Belichick said in response to the accusations: "I have no explanation for what happened."
He also said he is cooperating with the NFL's investigation.
But what about the footballs at the Patriots' upcoming Super Bowl game against Seattle Seahawks? ESPN reported that The Chicago Bears' equipment manager will be in charge of balls for the Super Bowl.