— -- A newly revealed recording between Adrian Peterson and a top NFL executive raises questions about the star running back's suspension over child abuse charges.
The Nov. 12 recording, obtained exclusively by ABC News from Peterson's lawyers, features his talking with Troy Vincent, a former player and now the league's executive vice president of football operations, according to Peterson's lawyers.
In the conversation, Vincent promises the Minnesota Vikings' running back a two-game suspension instead of the indefinite ban handed down by Commissioner Roger Goodell six days later.
"It will be two additional games, not time served?" Peterson asks during the conversation.
"No, no, no, no … it won't … The one this weekend," Vincent responds. "So really, it's just next week and you … you … you … you will be back."
During part of the conversation, Vincent acknowledges the potential for Peterson to gain reinstatement.
"Unless you want a different hearing, you want a proceeding go to another hearing," Vincent says. "You will be reinstated and back with your club, you know, potentially the … you know, that next week."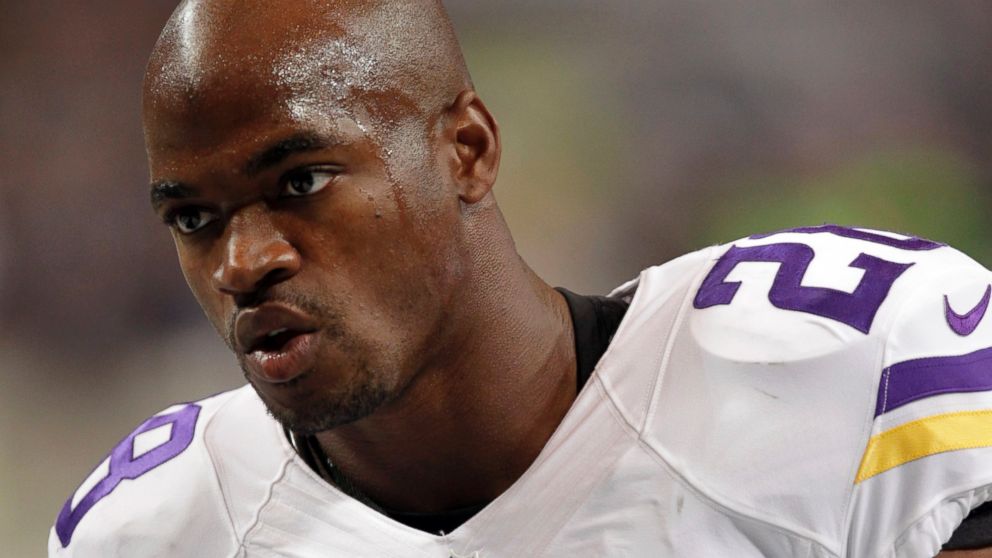 The six-time All-Pro, who pleaded no contest with no jail time for beating his 4-year-old son with a switch, lost his suspension appeal Friday. But at that appeal hearing, his lawyers claimed the league retaliated against the former NFL MVP for failing to meet with the league days before he was suspended – a meeting his lawyers claimed was not required under league rules.
On the phone call, Vincent, a three-time All-Pro himself, seems to say that such a meeting was key.
Peterson, 29, asks whether his suspension would be lifted in two games.
"Yeah, that is it … but you cannot … you got … you've got to act. You gotta just go through the process," Vincent, 44, said.
Later in the call, Vincent seems to make a plea to the suspended superstar.
"I gave you my word the other day. I think we looked at each other and in my heart, I'm praying that we can just get your family restored and get you back on this field so that you can continue to be the ballplayer, the citizen, the father, the husband that God's called you to be," Vincent said. "You've done a lot, paid … paid a price and I think everybody is … everybody understands that."
At Peterson's appeal, Vincent denied making promises, saying "I didn't promise Adrian anything. Never promised. Adrian needed to show up … all things were to be considered."
Appeals officer Harold Henderson – appointed by Goodell – agreed, saying Vincent wasn't speaking for the NFL, but trying to "help Peterson put this issue behind him and get back to his life, his family, and football." But now, Peterson, who told ESPN he considered quitting the game and trying out for the Olympics, reportedly feels let down by a league he says he can no longer trust.
ABC News reached out to the NFL for comment, and was sent the appeal officer's decision, in which the officer ruled that there was not enough evidence to conclude that the suspension was retaliation against Peterson.
The players' union, the NFLPA, is expected to file a lawsuit on Peterson's behalf against the league today.