Clinton 'excited' that Adam Rippon, Gus Kenworthy are 1st openly gay US Winter Olympians
Adam Rippon and Gus Kenworthy will make history at the 2018 Winter Olympics.
February 8, 2018, 12:32 AM
— -- Hillary Clinton is going all "fangirl" over the Winter Olympics.
"I'm going to watch as much as I can see," the former Secretary of State told attendees at the Makers conference in Los Angeles, via satellite from New York City. "I love the Winter Olympics. I love the athleticism and the stories of our athletes."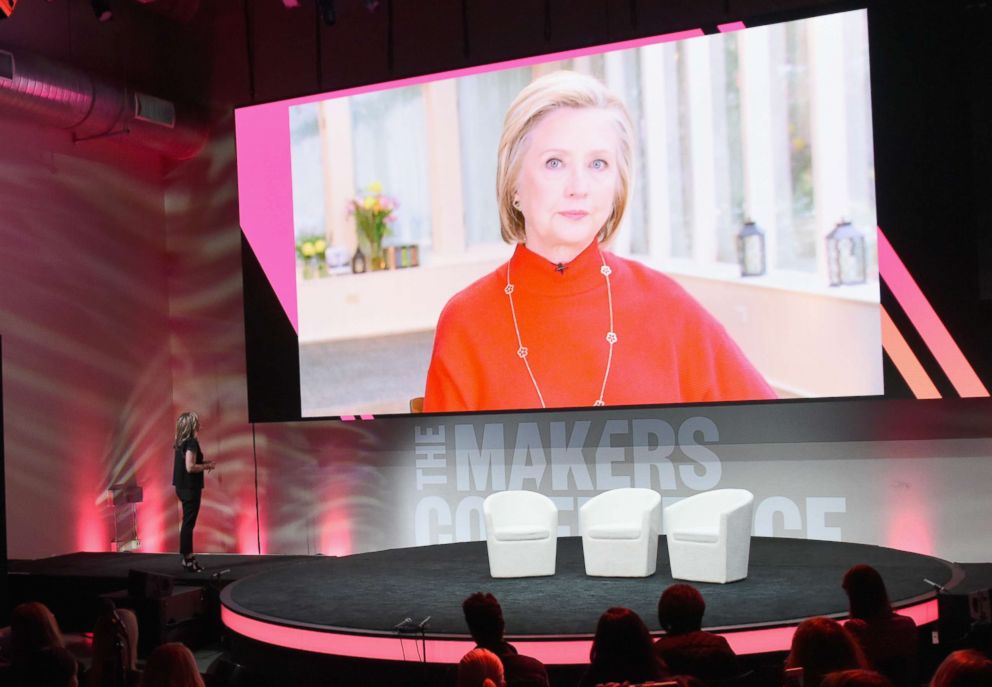 And it's the stories of two athletes, in particular, that has the former Democratic presidential candidate psyched for the games, which officially kick off Friday in Pyeongchang, South Korea.
"I'm excited that Adam Rippon and Gus Kenworthy will be the first openly gay Olympians for the American team," Clinton, a frequent guest and participant at LGBT-related events, said to a roar of applause.
Rippon, 28, is a U.S. Olympic figure skater, and Kenworthy, 26, is a U.S. skier. Although there have been other LGBT athletes on the U.S. Olympic team in the past -- figure skater Johnny Weir, for example -- none were publicly out during the games; they came out afterwards. As for the summer Olympics, the last openly gay athletes were equestrians Robert Dover and Guenter Seidel, who competed in 2004.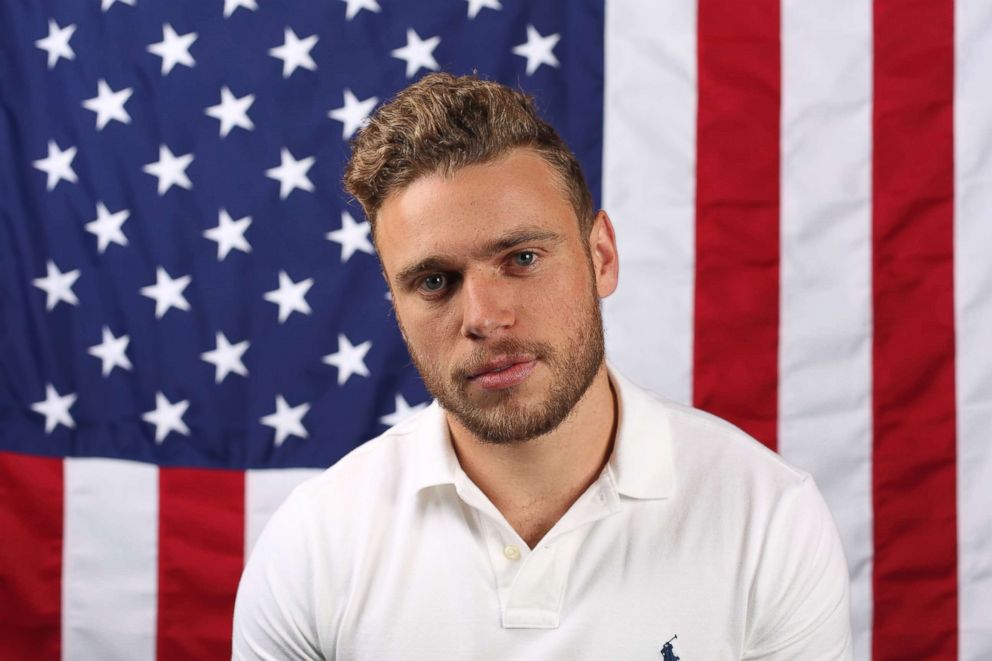 "So I'm going to be there cheering them on, whether it's skating or skiing or anything else," Clinton said. "Although I have to tell you, I shut my eyes at the luge or the skeleton. That's too scary. But I will open them to see who's won."
And in that Clinton-esque tone she uses to energize a crowd, she concluded, "So let's cheer our Olympians on and let's take the Olympic spirit of trying to bring people together and fight for what's right."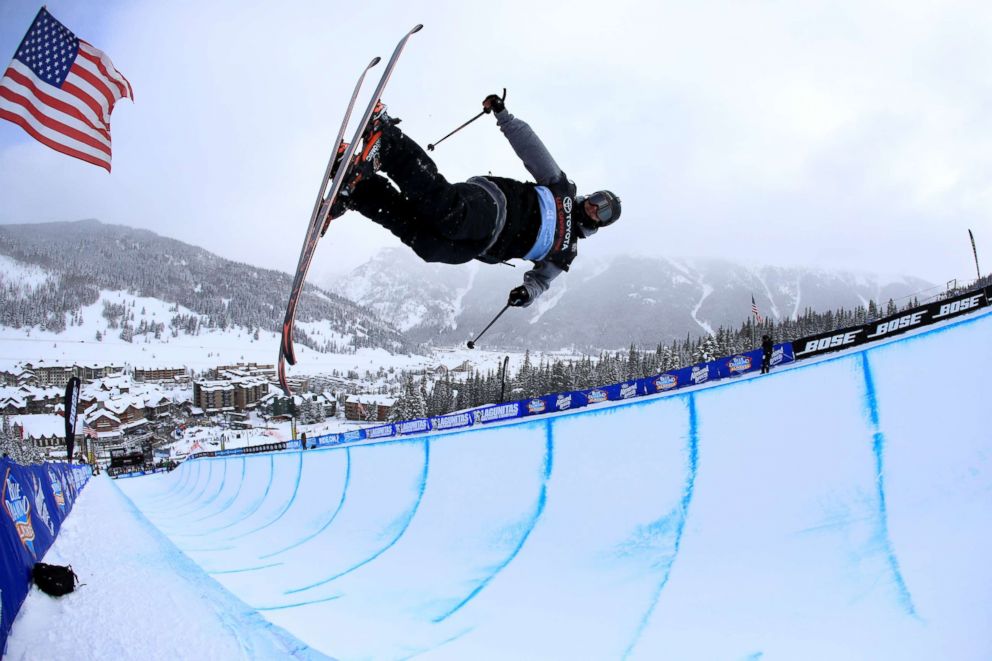 Rippon and Kenworthy have both had harsh words for Vice President Mike Pence, who is leading the U.S. Olympic delegation. Their criticism of the former Indiana governor stems from his perceived lack of support of LGBT rights and the widespread notion that he once supported so-called gay conversion therapy, which has been slammed as nonsense by the medical field.
In a 2000 statement on his congressional campaign website, Pence said, "Resources should be directed toward those institutions which provide assistance to those seeking to change their sexual behavior." During the 2016 election campaign, however, Pence's spokesman said he does not support the concept.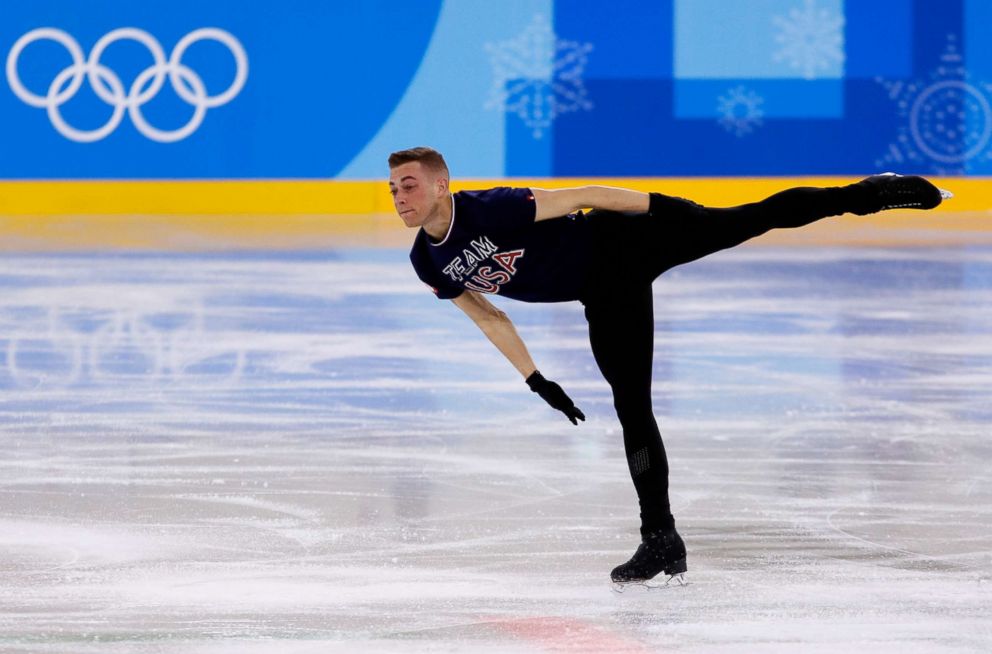 During an interview with USA Today last month, Rippon said of Pence's involvement with the Olympics, "You mean Mike Pence, the same Mike Pence that funded gay conversion therapy?" Rippon said. "I'm not buying it."
He further told USA Today, "If it were before my event, I would absolutely not go out of my way to meet somebody who I felt has gone out of their way to not only show that they aren't a friend of a gay person but that they think that they're sick. I wouldn't go out of my way to meet somebody like that."
On Friday morning though, as press reports circulated that there was tension between Pence and Rippon, the vice president took to Twitter, and wrote, "@Adaripp I want you to know we are FOR YOU. Don't let fake news distract you. I am proud of you and ALL OF OUR GREAT athletes and my only hope for you and all of #TeamUSA is to bring home the gold. Go get 'em!"
And Kenworthy echoed Rippon's disdain for Pence during an appearance on "Ellen" Monday. "To have someone leading the delegation that's directly attacked the LGBT community ... it just seems like a bad fit," he told Ellen DeGeneres. "I feel like the Olympics is all about inclusion and people coming together, and it seems like it's not really doing that."