Kansas City Chiefs Fans Reclaim Guinness World Record for Crowd Noise
Arrowhead Stadium crowd was as loud as a jet engine.
September 30, 2014, 1:23 AM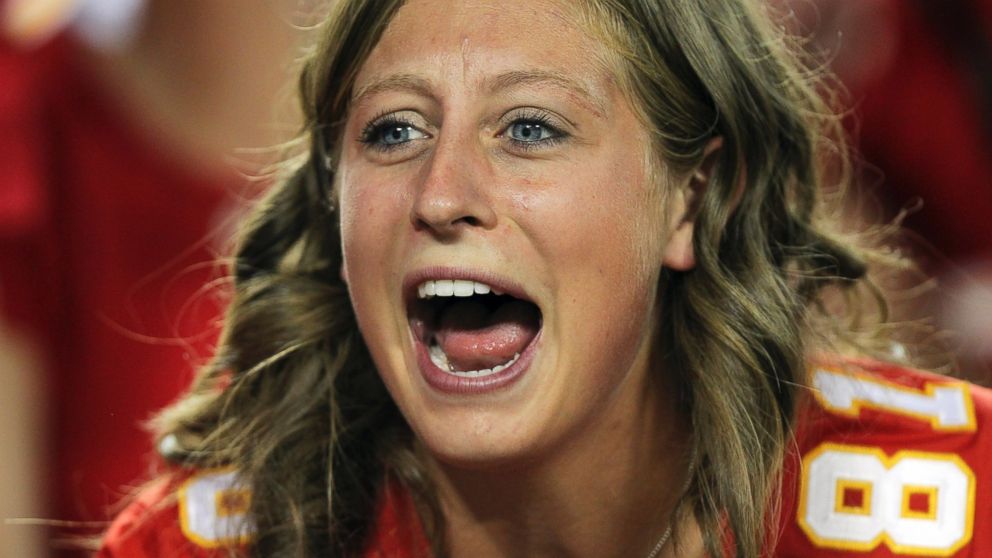 — -- Kansas City Chiefs fans were as loud as a jet engine Monday.
Fans at Arrowhead Stadium reclaimed the Guinness World Record for the loudest crowd roar during the team's victory against the New England Patriots: 142.2 decibels, similar to the intensity of a jet engine at takeoff. The roar topped the previous record, 137.6 decibels, at Seattle's CenturyLink Field last year.
Kansas City's fans registered a roar of 137.5 decibels earlier last season.
The Chiefs handed out ear plugs as fans entered the stadium gates Monday, a chance for attendees to preserve their hearing.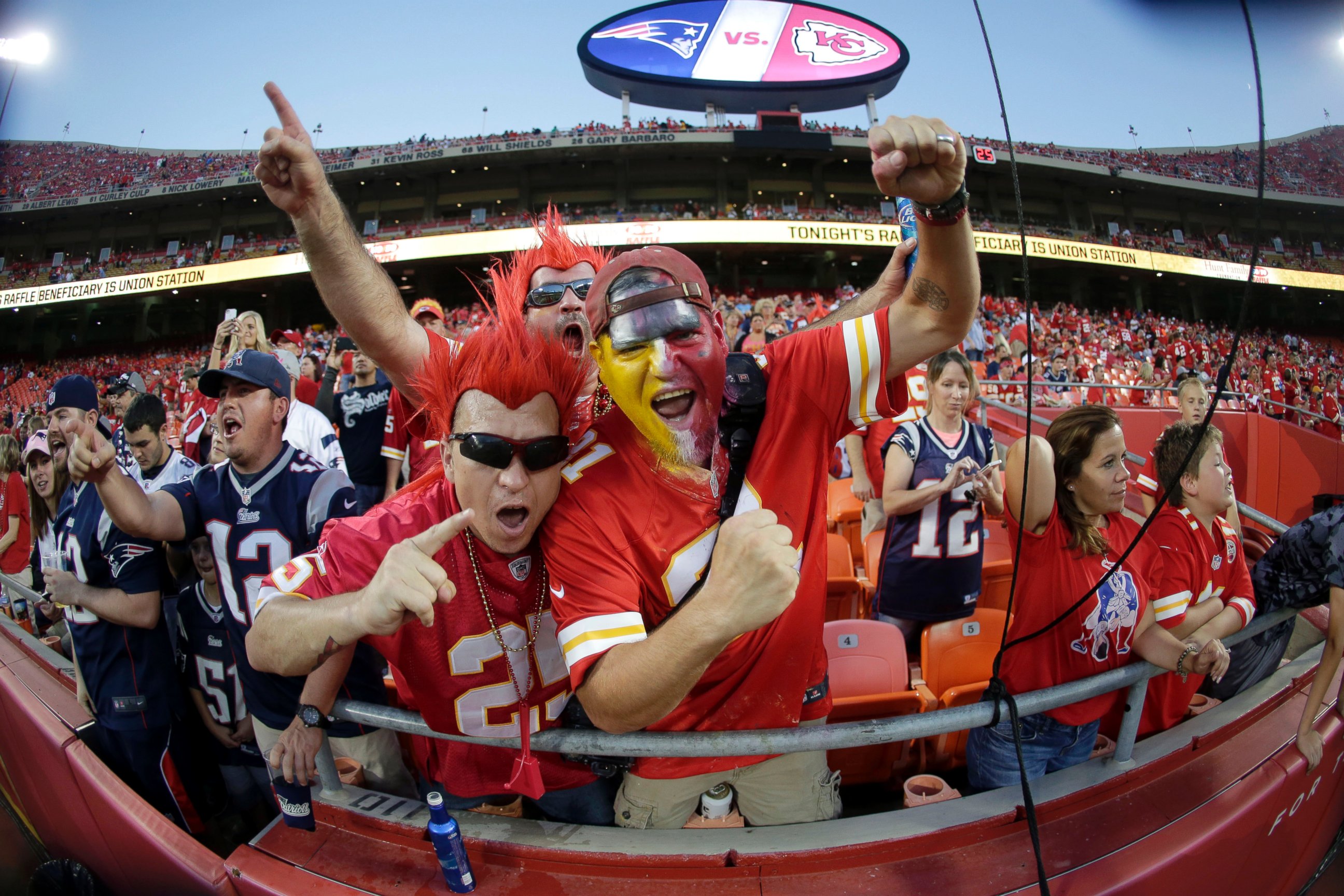 The team matched the fan intensity on the field, topping the Patriots 41-14. Running back Jamaal Charles led the way with three touchdowns.It marked the Chiefs' first home victory since last season, Oct. 27.After the win, Kansas City quarterback Alex Smith reflected on the team's fan support. "It's been a little while since we won here," he told ESPN. "We've got the best fans in the country, and they proved it again tonight."