— -- One of the most die-hard fans of the Kansas City Royals will be watching the American League Division Series games this week from afar, and for good reason. SungWoo Lee, 38, lives in South Korea.
You may have heard about Lee this summer, after his first visit to the United States and his first live Royals game. Lee, quite possibly the unlikeliest of Royals superfans, has been touted as a "good luck charm" for the team, which hasn't won a World Series since 1985.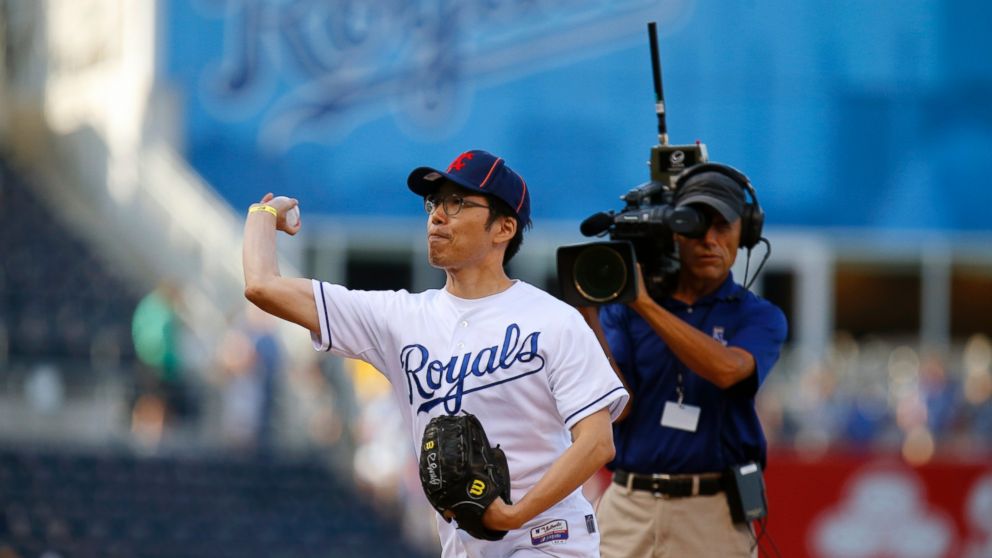 "How can I convince you that the greatest story for Royals fans in 29 years is unfolding before our eyes, and its protagonist lives a hemisphere away, speaks imperfect (but diligent) English, and had never set foot at Kauffman Stadium until this past Thursday?" baseball columnist and dermatologist Dr. Rany Jazayerli wrote on his blog in August.
Once the Royals caught wind of Lee after hard-core fans noticed Lee's optimism and devotion online -- including a Twitter account that now boasts more than 17,000 followers -- they even invited Lee to the field to throw the first pitch in August. During Lee's stateside visit, the Royals won nine out of 10 games and the team recaptured first place in its division.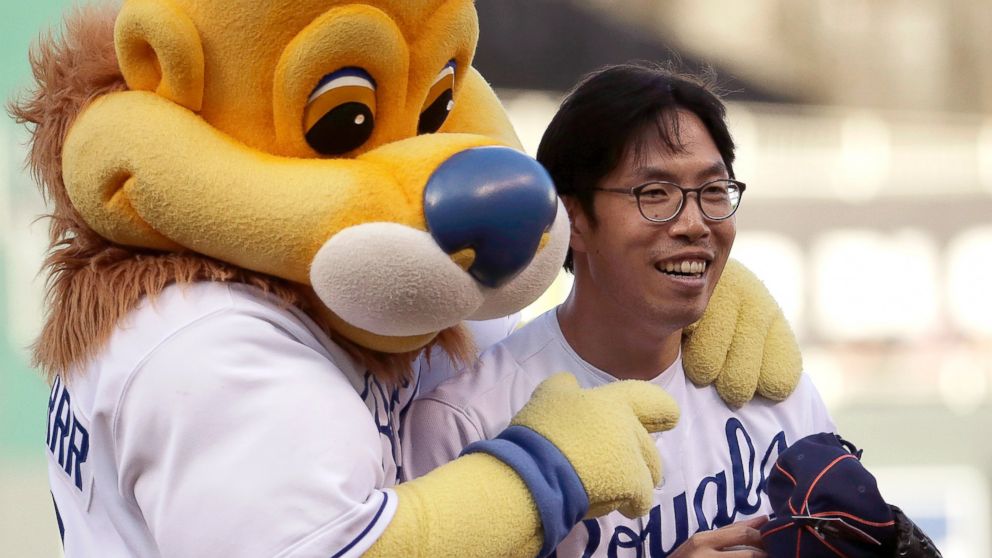 Chris Kamler, who first invited Lee to Missouri, said the unlikely fan started a new job last month, which means he doesn't necessarily have the vacation time to return to Kansas City. But, not surprisingly, Lee has been closely following the game, as shown by his many Twitter posts.
"We talked with him last Friday night when we clinched a playoff appearance and we were all in tears. He was on local radio the other day and said he feels 'homesick,' which is a huge credit to how much we all love him here and he loves Kansas City," said Kamler, an IT project manager, long-time Royals fan and proprietor of @TheFakeNed account on Twitter.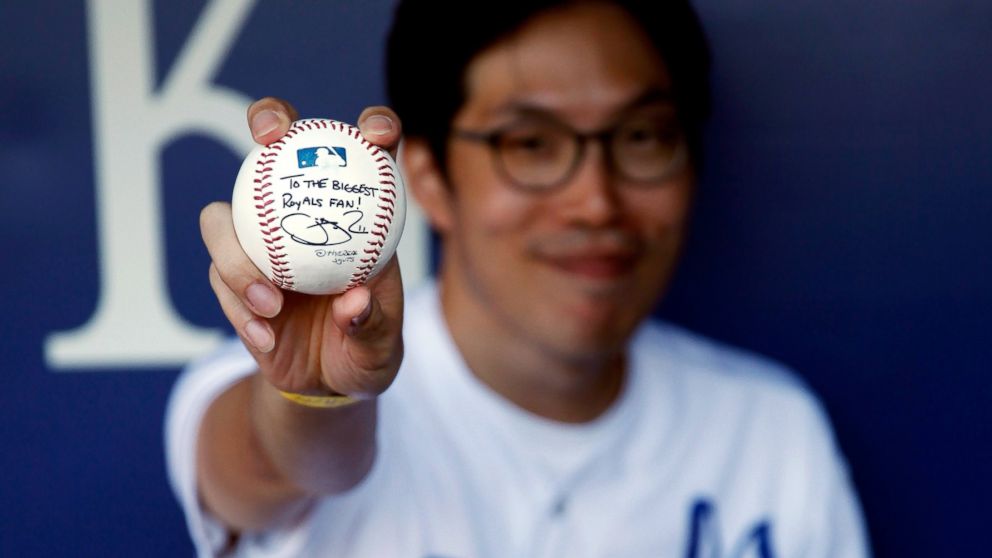 On Thursday night, Lee appeared on the Korean MBC television "Baseball Tonight." He previously had appeared on the show after his trip in August, showing off his souvenirs and sharing stories about his trip. But last night, Lee was invited back as an analyst to recap the ALDS game.
Kamler said Lee had told him before his broadcast that he was very excited but nervous about his on-camera appearance.
Could Lee return to Kansas City to watch more games, especially if the team makes the World Series? After all, Kamler said Lee's father, who was in the hospital during the big visit, is feeling better.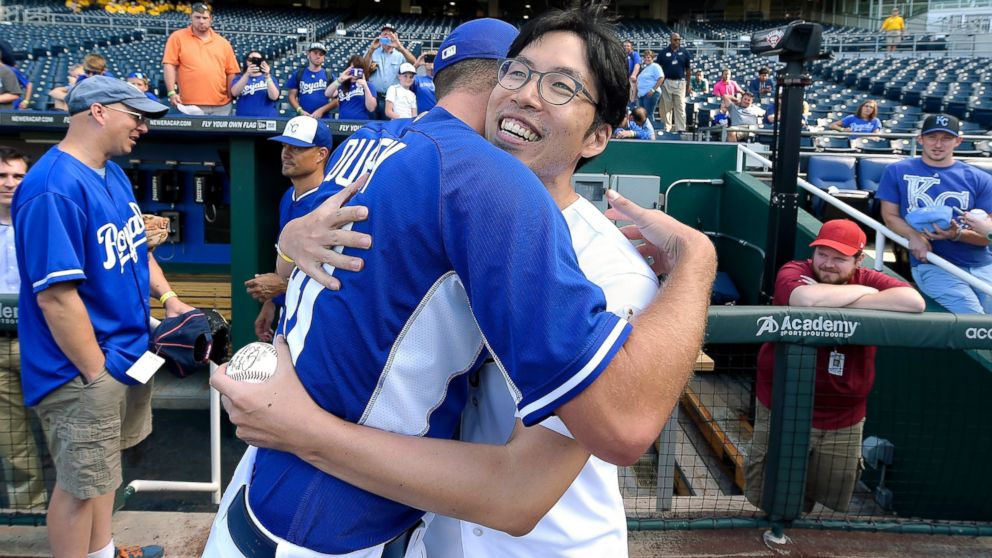 "I think his plans to come back to the States are unlikely because of his job, but if they made the World Series, there might be people throwing money at him to come back," Kamler told ABC News. "But for now, I know he's really enjoying every pitch from home."