Managers snapshot: Which MLB skippers do what well, and who's No. 1?
— -- The field of sabermetrics has made a lot of strides in assessing performance and value, but one area where it remains difficult to peg who's good and who isn't is evaluating baseball managers. Every single one of them was hired for a reason, almost all of them will eventually be fired for other reasons. Some of them will go to the Hall of Fame, and others you'll forget faster than you can say, "John Felske." But what they do, who they play, what they ask players to do, how well they prepare them, matters. Everybody wants to improve and win, because flags fly forever.
This isn't easy, though. There's a big part of the job we can't describe well, if at all: Leadership or people skills, or whether or not a guy runs an effective management team with his coaches. Most of those things, all critically important to how good a manager might be, handling his players and working with his front office, are usually going to be opaque to reporters and analysts.
Which leaves us looking at the things we can describe. The decisions manager make are integrated into the game's action, and describing how much value to assign to the manager and totaling up the value is something that isn't much easier -- as Casey Stengel said about winning the 1958 World Series, "I couldn't have done it without the players." But there has also been a notable decline in the use of a number of measurable tactical choices: sacrifice bunts and intentional walks are way down, and the pitchout is nearing extinction. So the number of things you might use to try and describe a manager's impact are going down. Some of that information, from Baseball Info Solutions through last week, is at the bottom of the page to refer to.
But on another level, we're evaluating how well managers are doing at creating situations for their players to succeed, and how well those players deliver. As other areas of decision-making decline, how well a manager handles his pitching staff and especially his bullpen has become the most important element of the job. And on another level, if you want to look at managers, you want to ask yourself, "Is this the guy I'd want in the dugout in Game 7 of the World Series?" Looking at the data we have and at the track records, we looked at who's doing what, and who, ultimately, you'd probably want if you have to answer that question.
Top Tier

1. Bruce Bochy, San Francisco Giants (2007-2016)
Career record: 1764-1729, plus-24 in Pythagorean wins, three World Series titles, six division titles plus a pennant won with the 1998 Padres.
BIS 2016 Snapshot: First in MLB in long outings (a start with 110 or more pitches thrown) from his starters with 24; first in the NL and second only to Mike Scioscia in getting his runners moving.
Comment: There's more than just a rep here. Few managers are as reliably great in figuring out what they can ask from a player in terms of his usage. Bochy has historically gotten tremendous mileage out of spare part players like Gregor Blanco where others might not have found a way to use him. He has balanced Buster Posey's workload behind the plate with keeping Brandon Belt's boomstick in the lineup. And in years previous, his ability to move pieces around in the pen -- and keep the players' buy-in -- has been remarkable. But can he deliver from the dugout this year? A lot of the Giants' Long Outings are coming from a heavy reliance on Madison Bumgarner and Johnny Cueto -- will they be gassed in October? An unsettled pen contributes to this; the Giants have a league-worst performance in terms of runs allowed in innings where the starters have come out in the middle of the inning (a total of 46 runs allowed in those situations through Tuesday), and their relievers are averaging an MLB-low 2.5 outs per outing. This year's mix might challenge even Bochy's magic touch.

2. Joe Maddon, Chicago Cubs (2015-2016)
Career record: 945-835, minus-2 Pythagorean wins, two division titles
BIS 2016 snapshot: First in majors in quick hooks and last in slow hooks; first in majors in innings with two relievers and second to Bochy in overall innings with multiple relievers; first in majors in using pitchers in the outfield.
Comment: The man of a thousand moves is always doing something to set himself apart. In the past, he led the AL six years in a row in pinch hitters (and led the NL last year) and four times in stolen-base attempts. He always has been active in using his bullpen, and that's no different this year. Even though his rotation leads the majors in ERA, he has been careful to get them out early, at least by the quick hook scoring method. (Cubs starters have been so good, they're still fourth in the majors in innings, but Maddon will take them out even if they're going good.) With his new bullpen acquisitions, he probably won't have to do as many mid-inning changes. No manager is better at using his entire roster, but Maddon's use is creative and unique.

3. Buck Showalter, Baltimore Orioles (2010-2016)
Career record: 1402-1288, plus-10 in Pythagorean wins, three division titles
BIS 2016 snapshot: Last in MLB in total number of relief appearances (278) and tied for 28th in relievers pitching on consecutive days; last in stolen-base attempts and runners in motion.
Comment: Showalter revived the Orioles franchise when he took over late in 2010 and has continued to win despite a lack of pitching depth in the rotation. Showalter actually doesn't do much in-game strategizing these days as the Orioles never run, they rarely sacrifice and he doesn't pinch-hit much. He has become the master of bullpen usage. Even though Orioles starters are 27th in innings, he has kept the bullpen fresh by rarely using relievers two days in a row (he had the lowest total in this category in 2015). The O's haven't been able to build a consistent rotation under Showalter, but they've done a great job finding bullpen arms: Zach Britton was a failed starter, Brad Brach was acquired for a minor leaguer, Darren O'Day was originally a waiver claim and Mychal Givens was a minor-league shortstop.
Among the very best

4. Clint Hurdle, Pittsburgh Pirates (2011-2016)
Career record: 1020-1057, plus-2 Pythagorean wins
BIS 2016 snapshot: Tied for last in long outings by starters; fourth in MLB in runners in motion. Hurdle has traditionally ranked high in both sacrifice bunt attempts (which Twitter has long criticized him for) and intentional walks (ditto), but is down in the middle of the pack this year in both categories.
Comment: Hurdle's transition to sabermetric manager was expertly chronicled in Travis Sawchik's book "Big Data Baseball" that came out last year. This is most recognizable in the defensive shifts you see, but the biggest key is Hurdle's acceptance of the data and letting the stat guys not just into pregame staff meetings, but into the clubhouse itself. While his Rockies teams consistently underachieved their Pythagorean record, the Pirates are about to exceed theirs for a sixth straight season -- every year of Hurdle's tenure. As for 2016, he and pitching coach Ray Searage haven't been able to extract the same miracles from their scrap-heap starters and it's time to acknowledge that Starling Marte and Andrew McCutchen need to switch positions. Remarkably, Hurdle has never won a division title -- even his Rockies team that reached the World Series was just a wild card.

5. Terry Francona, Cleveland Indians (2013-2016)
Career record: 1348-1188, plus-6 Pythagorean wins, one division title, two World Series wins.
BIS 2016 Snapshot: Consistent with a strong pen and some midgame relief questions, Francona's starters are leading the AL in long outings (110 or more pitches). To compensate for his pen's problems, he has ordered up more intentional walks than any other AL skipper, with a shallow bullpen ordered to issue more freebies than 10 teams. This is a number that might go down now that he has Andrew Miller to close, bumping his best relievers forward, but it also hasn't hurt him as badly, as he got a "Good" result on 17 of his first 26 ordered freebies.
Comment: This year's struggles aside, one of Francona's most underrated skills has been an ability to put together a pretty solid bullpen; Cody Allen and Bryan Shaw both came into their own on his watch when the Indians' name relievers were guys like Chris Perez and Vinnie Pestano. Adding Andrew Miller is that key bit of gravy that will let Francona do what's working in the postseason these days, which is go even earlier to the pen. He runs a disciplined, high-percentage, high-yield running game. He adapts to the talent on hand and tries the occasionally incredible solution; few other skippers would bat DH Carlos Santana leadoff, but it's just a smart bit of front-loading his lineup with his best bats.

6. Jeff Banister, Texas Rangers (2015-2016)
Career record: 151-121, plus-13 Pythagorean wins, one division title
BIS 2016 snapshot: Second in majors in pinch runners; third-to-last in intentional walks (although of his seven IBB, six were not good results and five of those blew up into multiple runs); near the bottom in pinch hitters and slow hooks.
Comment: Banister brings kind of an old-school, no-nonsense approach to the dugout, and commands respect in a similar manner as a Joe Torre or Bruce Bochy. He didn't hesitate to yank closer Shawn Tolleson early in the season, although you can argue Sam Dyson should have been the closer from the get-go. Interestingly, despite six blown leads in the eighth inning or later, the Rangers are once again exceeding their Pythagorean record -- they did it by five wins last year and eight wins so far this year (through Friday). If that's how you evaluate a manager, there's a case for Banister as best in the game.

7. Dusty Baker, Washington Nationals (2016)
Career record: 1736-1548, plus-5 Pythagorean wins, five division titles
BIS 2016 snapshot: Last in pinch hitters among NL managers; next-to-last in relief appearances among NL managers; third in majors in long outings by starters; last among NL managers in sacrifice attempts. Baker has evolved somewhat with the times and his slow hook is somewhat a reflection of having a good starting rotation that goes deeper into games. The lack of sacrifices is interesting, as Baker led the league in that category his final two seasons in Cincinnati.
Comment: It'd be impossible to deny that Baker has done a better job with this club than Matt Williams did. Even with Bryce Harper nowhere near as dominant as last season, the Nationals are playing great baseball (even though they've underachieved their Pythagorean record by five wins). In this year's "Bill James Handbook," James ran a study showing Baker has been one of the best managers ever at building bullpens (he ranked him 10th). Guess what? The Nationals lead the majors in bullpen ERA (through Saturday). As James wrote, "The guys who were too smart for their own damned good were always convinced that he was a disgrace to the managerial fraternity" by not focusing on things he did well. He's about to take his fourth different team to the playoffs.

8. Don Mattingly, Miami Marlins (2016)
Career record: 504-414, plus-8 Pythagorean wins, three division titles with Dodgers.
BIS 2016 Snapshot: He's among the leaders in intentional walks issued, and in IBBs that bombed (multiple runs scored subsequently). He's also MLB's second most-likely manager to make a defensive replacement, but that was related to Dee Gordon's suspension. Baseball's least-shifty skipper, using it against just 540 batters through Tuesday.
Comment: From BIS data, you'll find that Mattingly is one of the most frequent quick-hook artists, which seems like a sensible way to handle a young rotation. The only guys in the NL less likely to bunt with a position player are Dusty Baker and Dave Roberts. His tendency on defensive switches this year is perhaps only partially adaptive (getting Derek Dietrich off second base for slick-fielding Miguel Rojas in-game makes sense), but it reflects that Mattingly's paying attention on that side of the ledger. And according to ESPN's Stats & Information, Mattingly was leading the NL in replay calls overturned this year. He runs an active bench and has found ways to keep Ichiro Suzuki in gear most of the year; how well he creates similar playing time for Dietrich once Justin Bour comes off the DL to keep his bat in the lineup should be an interesting stretch test. And having dealt with Dodgers drama for so long, Mattingly has done something perhaps nobody else ever has in franchise history: made the Marlins experience seem simultaneously stable, sane and competent.

9. Joe Girardi, New York Yankees (2008-2016)
Career record: 868-699, plus-18 Pythagorean wins, three division titles, one World Series title (2009)
BIS 2016 snapshot: First in percentage of offensive PAs with the platoon advantage (76 percent); last in number of relief appearances (428); next-to-last intentional walks; tied for first in successful challenge rate.
Comment: Girardi's streak of eight consecutive winning seasons is in jeopardy after the trades of Aroldis Chapman and Andrew Miller. He has done a good job the past few years milking winning seasons and even a playoff berth last year out of a decaying roster, but as the Yankees transition to a rebuilding phase, it will be interesting to see how Girardi works with the younger players. He hasn't exactly gotten consistent performances out of guys like Michael Pineda, Nathan Eovaldi or Starlin Castro. Like a lot of AL managers, he doesn't do a lot of in-game maneuvering, although he does rank high this year in defensive subs. Only Ned Yost issues fewer intentional walks, although that might be more a function of the quality bullpens he has had the past two seasons, as he issued more in the past.

10. Bob Melvin, Oakland Athletics (2011-2016)
Career record: 934-923, minus-15 Pythagorean wins, three division titles.
BIS 2016 Snapshot: Along with Ned Yost and Jeff Banister, he's among the AL's quick hooks leaders, which makes sense given the state of the A's rotation. He's next to last in getting his runners moving, behind Buck Showalter, and next to last in having his position players bunt, behind John Farrell.
Comment: Melvin is reliably good at getting the platoon advantage on offense and counts on getting his runs that way. He usually doesn't get cute on offense -- although he did get uncharacteristically bunt-happy down the stretch in 2014 as the A's offense imploded, a compensation gesture that rarely works out well. He's leading the majors in getting multiple-inning outings from relievers, but that's less a function of design that circumstance with A's starters ranking next to last in innings pitched. He can get good mileage out of a good staff; this isn't it.

11. Craig Counsell, Milwaukee Brewers (2015-2016)
Career record: 109-135, minus-1 Pythagorean wins.
BIS 2016 Snapshot: His Brewers lead in stolen-base attempts, and Counsell is not far behind the leaders in number of times he has his runners in motion; he's also running with Don Mattingly for the lead in fewest multi-reliever innings.
Comment: You can definitely like what we've seen so far. The stolen-base tally is coming at a nifty 76 percent success rate; like any smart manager he doesn't run with the guys who can't. Counsell has been careful with a young rotation, hasn't been hyperactive with his pen, creating stable roles (which helped both Jeremy Jeffress and Will Smith's value at the deadline). He has handled a rotation short of any demonstrably reliable assets to good effect, aiding them with the second-most shifts on D among NL skippers.
Solid skippers

12. Pete Mackanin, Philadelphia Phillies (2015-2016)
Career record: 141-164 (not counting the 2,311 minor league games he managed), plus-8 Pythagorean wins.
BIS Snapshot: Second in MLB in lineups used, which you'd expect from a team that has had only four consistent everyday players. Mackanin is also bidding to issue the fewest intentional walks among National League skippers (he's currently tied with Hurdle).
Comment: Thanks to some early season one-run outcomes, the Phillies' record looks hugely better than expected, but give Mackanin a break, he also had to manage around Ryan Howard's contract until management finally let him bench him. Long touted as a sound skipper in the minors, Mackanin is finally getting a full-season shot after managing the back end of three lost seasons in three different organizations that fired a skipper in-season. The best of the Phillies' young talent is doing well on his watch, which is usually a formula for job security during a rebuild; fairly or not, he'll be judged on how fully players like Tommy Joseph, Vincent Velasquez and Maikel Franco blossom. You might wonder if Mackanin's reticence for using the intentional walk is conditioned by outcomes -- all six of his bad results per BIS were graded as bombs (multiple runs scored subsequently).

13. Dave Roberts, Los Angeles Dodgers (2016)
Career record: 60-50, net-zero in Pythagorean wins.
BIS 2016 Snapshot: First in MLB in pinch hitters used, and in relievers used, and neck-and-neck with Bochy for relievers used on consecutive days. He's also bidding to lead the majors in quick hooks, and leading in intentional walks called for.
Comment: If you can't already guess, you see a lot of Roberts in Dodgers games, but for all that activity, he also doesn't use his outs unwisely -- he's last among NL managers in sacrifice bunts from his position players. That intentional walks tally might bug some, but he's generally doing better in terms of subsequent outcomes, getting a better ratio of "good" results (27 of his first 37 free passes ordered up) than his closest rivals, Mattingly or Andy Green. That quick hooks data point seems likely to come to pass if we don't see Clayton Kershaw for the rest of the year.

14. Mike Scioscia, Los Angeles Angels of Anaheim (2000-2016)
Career record: 1465-1236, plus-24 in Pythogorean wins, six division titles, one WS win (2002)
BIS 2016 Snapshot: First in MLB in position-player bunts (29 times), pinch runners used (38 times), first in AL in runners moving (133 times).
Comment: There was a point in time not so long ago that Scioscia's teams were known for significantly and routinely outperforming their expected records, which can be the cumulative benefit of a manager sweating details on the margins. While in-game offensive tactics have declined in usage in most dugouts, Scioscia has become one of the more aggressive comparatively because he pretty much has stood still. He's also one of the AL's most aggressive in bringing in a defensive substitute (36 times, second to Brad Ausmus). Historically, he has been willing to forgo situational bullpen shenanigans, but he has adapted to the times to help compensate for a weak rotation. And proving that you can teach an old dog new tricks -- or perhaps because the Angels need all the help they can get in run prevention -- he's fourth in the AL in shifts used.

15. A.J. Hinch, Houston Astros (2015-2016)
Career record: 232-251, minus-7 Pythagorean wins.
BIS 2016 Snapshot: Hinch is among the group of skippers bidding for the fewest slow hooks, along with the famous guys (Maddon, Francona) and famous guys with bad/young rotations (Melvin, Scioscia). He's the runningest manager in the AL in terms of attempted steals (109) at a solid 72.5 percent success rate, but he doesn't run extra risks getting the runners going ranking 14th in MLB in that area.
Comment: A big part of the Astros' big step forward last season came from Hinch's use of his bullpen. That blew up in their faces in the postseason, but this year the Astros' pen has been the best in the league in stranded inherited runners (allowing just 22 percent to score), and that's despite the ugly start to Ken Giles' career as an Astro (but guess who has a 1.27 ERA since May?). Add to that Hinch is a proper Astro in the sense that he's the shift-happiest skipper in baseball bar none, and you can basically put it this way: Hinch is the right guy for this team and this organization, having proven adaptable

16. Ned Yost, Kansas City Royals (2010-2016)
Career record: 976-1029, plus-11 Pythagorean wins, one division title, one World Series title (2015)
BIS 2016 snapshot: Last in the majors in pinch hitters used; last in defensive subs; last in intentional walks; tied for last in pitchouts (0); third in quick hooks; last in using relievers on consecutive days; last in using more than one reliever in an inning.
Comment: At times, it seems Yost's entire goal is to NOT make any decisions, as the Royals are near or at the bottom in many categories, quick hooks being the exception -- Yost knows to get the ball to his bullpen as soon as possible. He has changed in that regard, as his first team in Milwaukee had the most slow hooks of any team, and as recently as 2012 the Royals led the AL in intentional walks. One of his strengths is not abusing his bullpen, however, and he's clearly good with young players, developing the Ryan Braun/ Prince Fielder crew in Milwaukee and then this group in Kansas City. He has his weaknesses, like his infatuation with Alcides Escobar as a leadoff hitter, but he has been the right guy for this club.

17. Mike Matheny, St. Louis Cardinals (2012-2016)
Career record: 433-324, minus-3 Pythagorean wins, three division titles, one pennant (2013).
BIS 2016 Snapshot: Leading MLB in lineups used (take that, Maddon), and last in the NL in relievers used. His ratio of bad outcomes on intentional walks is terrible for a contender, 10 of his first 22 times. He's bidding to lead the league in pitchouts, already tying a career high with 16. He tries to avoid bringing relievers into other people's messes, with an MLB-low number of games bringing a reliever in with runners aboard.
Comment: The bullpen usage is really the big thing to get into talking about Matheny and is probably the biggest knock against him, but it isn't the only thing. His relatively light usage of relievers helps exacerbate the sense that he's slow to react. However, remember that the pen has really only had one reliable known asset in Kevin Siegrist before Seung-Hwan Oh broke through. On the positive side, he has received great value from guys like Brandon Moss, Jedd Gyorko and Jeremy Hazelbaker in part-time roles while managing around several serious injuries in the lineup -- but given the Cardinals' depth, somebody has to succeed, right?

18. Walt Weiss, Colorado Rockies (2013-2016)
Career record: 263-333, minus-16 Pythagorean wins
BIS 2016 snapshot: Weiss doesn't rank especially high or low in any categories except pinch runners and he's fifth in MLB in runners in motion. He led the majors in relief appearances the previous two seasons but is middle of the pack in the NL this year, probably a reflection of both a better rotation and better bullpen.
Comment: Weiss' teams have underperformed their Pythagorean record all four of his seasons, but that could be some sort of Coors Field thing going on, because Clint Hurdle had the same issue when he managed the Rockies. Overall, he seems pretty steady and the kids have responded under him -- Nolan Arenado, Charlie Blackmon, D.J. LeMahieu and now Trevor Story and David Dahl have all developed under him. The bullpen ranks 28th in the majors in ERA, but fifth in road ERA, so it's hard to fault the results as anything other than Coors Field inflation. Is he the guy to take the Rockies back to the postseason for the first time since 2009? He has earned the chance to find out.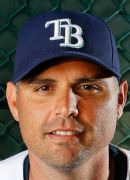 19. Kevin Cash, Tampa Bay Rays (2015-2016)
Career record: 124-146, minus-6 Pythagorean wins
BIS 2016 Snapshot: He's third in terms of times a manager has put the shift on, behind the Astros' A.J. Hinch and the Mariners' Scott Servais.
Comment: Between injuries in the bullpen and inconsistency in the rotation year-to-year, Cash's impact on a pitching staff is less than crystal clear. The highlights are Blake Snell and Jake Odorizzi, and you can hope that Chris Archer and Drew Smyly iron out this year's kinks. Like Buck Showalter or Scott Servais, he's not afraid of trying to get a multi-inning save, although it does seem he has become more conventional with Alex Colome closing as the season has progressed; once Brad Boxberger is all the way back, his pen management should be fun to follow. He has been able to keep veteran part-time players in good working order, with Logan Forsythe, Brandon Guyer and Steve Pearce all ranking among the guys who have found new life in his mix-and-match lineups.

20. John Farrell, Boston Red Sox (2013-2016)
Career record: 460-458, minus-8 in Pythagorean wins, one division title, one World Series title (2013)
BIS 2016 snapshot: Last in the majors in quick hooks (25) and second in slow hooks (56), behind only Chip Hale; 29th in defensive subs (9).
Comment: Farrell won a World Series his first year in Boston but followed that up with two losing seasons (although he missed the end of last season undergoing cancer treatment). Farrell's distrust of his bullpen this year has resulted in sticking with his starters longer than any other manager, even if they're giving up runs (the Red Sox are tied for third in number of games where the starter allowed five-plus runs) -- and even though the Red Sox rank a decent 11th in the majors in bullpen ERA. Although a former pitcher, you can argue Farrell's strength has been developing young hitters --  Mookie Betts, Xander Bogaerts, Jackie Bradley Jr. and Travis Shaw.

21. Bryan Price, Cincinnati Reds (2014-2016)
Career record: 184-249, minus-6 Pythagorean wins
BIS 2016 snapshot: Second in MLB in stolen-base attempts; first in MLB in pitchouts; tied for 28th in quick hooks; near the bottom in using relievers on consecutive days.
Comment: The well-respected pitching coach replaced Dusty Baker in 2014 after the Reds had made the playoffs in 2013, but he's headed for a third straight losing season and you wonder if he'll get a chance at a fourth -- not that John McGraw could have won with this group. And remember, last year's team set a record for consecutive games started by rookie pitchers. Price isn't afraid of sabermetrics and he has tried things like hitting his pitcher eighth (although he abandoned that idea in early May), but he keeps trying to pretend that Billy Hamilton is a leadoff hitter. One interesting thing he has done is turn Raisel Iglesias into a multi-inning reliever after his return from a sore shoulder.

22. Andy Green, San Diego Padres (2016)
Career record: 48-62, minus-3 Pythagorean wins
BIS 2016 snapshot: Third in MLB in stolen-base attempts; second in MLB in intentional walks; third in most slow hooks.
Comment: Green was the surprise choice to manage the Padres, getting the nod over Dave Roberts, a coach with the Padres in 2015 who got the Dodgers job. Like a lot of young managers, he's pretty active and he appears to like the running game, coaxing 21 steals so far out of Wil Myers and ranking fairly high in runners in motion. Because the rotation has been bad, he ranks high in slow hooks, which could be more a reflection of quality than wanting to leave his starters in. It's worth noting that he has ridden his main relievers pretty hard: Brad Hand and Carlos Villanueva are second and third in the majors in relief innings (although both are former starters) and Brandon Maurer is 19th.

23. Scott Servais, Seattle Mariners (2016)
Career record: 55-53, minus-2 Pythagorean wins
BIS 2016 snapshot: First among AL managers in pinch hitters; tied for first in MLB in long saves; second in MLB in gaining the platoon advantage (behind the Yankees).
Comment: The first-year manager is stone-faced at the top step of the dugout, so maybe that's one reason it has been difficult to get a read on him. Because they run out a couple of platoons, the Mariners are busy with pinch hitters and all their left-handed batters mean they get the platoon advantage much of the time. He's near the top in intentional walks and near the bottom in using multiple relievers in an inning (although these results could just be a function of having one lefty in the pen). He might have waited too long to replace Steve Cishek as closer with super rook Edwin Diaz and the incessant Triple-A shuttle seems pointless. They're more athletic than last year, but they've been a terrible base stealing team (32 SB, 24 CS) and rank last in the majors in overall baserunning runs.
Question marks

24. Chip Hale, Arizona Diamondbacks (2015-2016)
Career record: 123-148, minus-3 Pythagorean wins.
BIS 2016 Snapshot: First in MLB in slow hooks (using BIS's formula of pitches plus 10 times the number of runs allowed, indexed against league average), but despite that Hale is simultaneously second in MLB in relievers used.
Comment: Keep in mind that he's in the NL West, where he, Roberts, Bruce Bochy and Walt Weiss basically are using more relievers than anybody else in baseball. In Hale's case, the implosion of a veteran rotation doesn't reflect well on him. But in a tough year considering the Snakes' setbacks, there are things to like about Hale's elective decisions, like getting value from Brandon Drury as a super-utility player.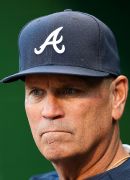 25. Brian Snitker, Atlanta Braves (2016)
Career record: 30-42, minus-1 Pythagorean wins
BIS 2016 snapshot: First in MLB in number of relief appearances; first in MLB in sacrifice bunt attempts; second in intentional walks; second in slow hooks.
Comment: The Braves have played better under Snitker than under Fredi Gonzalez, and after 40 seasons in the organization -- he began as a player in 1977 -- it's nice seeing a baseball lifer get the opportunity to manage. He has been extremely hands-on, with his full-season pace leading the majors or among the leaders in several categories. He has been very active with the bullpen, but that's partially the product of having to work with a lot of rubbish up and down the pitching staff. One negative: We haven't really seen many signs of development from the young starters. Matt Wisler was sent back to the minors, Aaron Blair was terrible and Mike Foltynewicz has been better but still not good.

26. Brad Ausmus, Detroit Tigers (2014-2016)
Career record: 224-208, plus-12 Pythagorean wins, one division title
BIS 2016 snapshot: Third in majors in defensive subs; next-to-last in the AL in platoon advantage percentage (after ranking last in 2015); no other extremes.
Comment: Few managers have drawn as much ire on Twitter in recent seasons as Ausmus, but it's worth noting that the Tigers are exceeding their Pythagorean record for a third consecutive season. Maybe Ausmus is as smart as he thinks he is. He has milked decent work out of the bullpen and has the Tigers in the playoff race despite Anibal Sanchez's terrible season and disappointing performances from free agents Justin Upton and Jordan Zimmermann. Ausmus vowed in spring training that the Tigers would run the bases better, and they have, up from 30th in the majors in baserunning runs to 26th. Hey, you can't teach fast.

27. Terry Collins, New York Mets (2011-2016)
Career record: 894-903, plus-0 Pythagorean wins, one division title
BIS 2016 snaphshot: Second-to-last in MLB in stolen-base attempts and runners in motion; second in quick hooks (to Joe Maddon).
Comment: What kind of manager is Collins? After 12 seasons with three different teams, he doesn't really have a defining characteristic, other than he's often called "high energy" (although less intense than with his stints with the Astros and Angels). Just don't ask him about Yoenis Cespedes' golf game. The Mets have certainly gone with offense over defense -- playing Cespedes in center last year, for example; signing Asdrubal Cabrera to play shortstop; or going with an all-corner outfield now with Jay Bruce. The Mets haven't run at all this year, but that's a reflection of the roster, as Collins has run more in the past. He's not afraid to use his closer for more than three outs (he led the NL in long saves the past three seasons). His handling of Michael Conforto deserves criticism. Case in point: On Saturday night, the awful Rene Rivera started at DH over Conforto. And finally, he has admitted to his biggest mistake: leaving Matt Harvey in to pitch the ninth in Game 5 of the 2016 World Series.

28. Paul Molitor, Minnesota Twins (2015-2016)
Career record: 127-144, minus-3 Pythagorean wins.
BIS 2016 Snapshot: Last in the AL in long outings from his starters with one, which reflects the Twins' personnel. He's also not much for shifting, ranking 13th in the AL in terms of times used. Whether it would have helped this pitching staff might be an unanswerable academic question.
Comment: The "genius" articles dried up around the same time the wins did, but remember that Molitor was brought in not as an instant fixer, but as the latest Twins-type hire with no previous MLB experience. Molitor's most important objective all along is to develop the Twins' young talent. This year, we're seeing Max Kepler bust out big, but both Miguel Sano and Eddie Rosario took steps backward from their rookie seasons, and Byron Buxton is a massive disappointment. The pitching staff is a disaster, with Glen Perkins and Phil Hughes out for the year. For the time being, the only criteria to judge Molitor by is whether Buxton or Jose Berrios get turned around, and whether Sano and Rosario rebound.

29. Robin Ventura, Chicago White Sox (2012-2016
Career record: 349-408, plus-7 Pythagorean wins.
BIS 2016 Snapshot: First in the AL in relievers used on consecutive days, second in intentional walks issued but first in getting bad outcomes -- that's when a run subsequently scores -- on his intentional walks with 12. That's just kindling for a bullpen that has allowed the most inherited runners to score in the AL this season.
Comment: The White Sox were patient with Ventura through their quick rebuild after cratering in 2013, but three years later, a number of White Sox fans are asking why, calling for his head even before their summer implosion after a hot start. The intentional walks are sort of an added-on exasperation for the pen, beyond those sporadically ugly blown saves they've gotten from closer David Robertson; the larger question might be who designed and employs the balance of the bullpen in the situations that run up to Robertson. If bullpen management is the most critical element of the job today, you're probably wondering why Ventura has survived the ax. And to be really unfair -- but because you're wondering -- the White Sox winning percentage in the games Chris Sale hasn't started on Ventura's watch is .439.

30. John Gibbons, Toronto Blue Jays (2004-2008, 2013-2016)
Career record: 618-588, minus-29 Pythagorean wins.
BIS 2016 Snapshot: He avoids the intentional walk, ranking fourth in the league in fewest issued. The Jays rank close to the bottom in platoon percentage on their lineup cards, but that's this year's talent; Gibbons has built good platoons before. He's also one of the guys most likely to use multiple relievers within an inning, as his pen men are last in the league in outs per outing.
Comment: Gibbons gets good marks as a manager of people as opposed to being a master tactician, which is great. A guy's record in one-run games is supposed to be a heads-or-tails proposition, but Gibbons comes out on the losing side of that claim with alarming regularity; the Blue Jays are 33 games under .500 in one-run games in his latest incarnation as the Jays' skipper. The Jays are also second-worst in MLB in replay challenges overturned, and that was already a problem for them and for Gibbons before this season. Put that together, and if you're a Blue Jays fan worrying about their chances in the postseason, you have reason.