— -- NASCAR driver Austin Dillon's car went airborne at the Coke Zero 400 early this morning, sending debris into the stands and injuring spectators.
Dillon's Bass Pro Shops Chevrolet hit a catch-fence after the checkered flag was waived, signaling a victory by Dale Earnhardt Jr.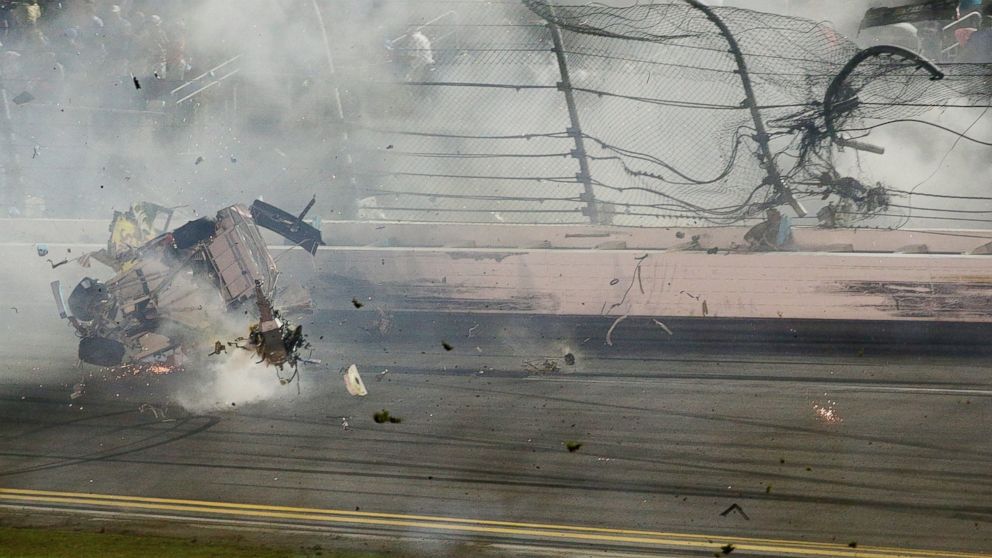 The crash destroyed Dillon's car, enveloped the track in smoke and left flames shooting from some of the vehicles.
Despite the intensity of the crash, Dillon and the other drivers were able to walk away without serious injuries.
Joie Chitwood III, the president of Daytona International Speedway, said crews checked 13 people in the grandstands, with four people treated on the property and one person taken to a local hospital in stable condition. Eight others declined treatment, Chitwood said.
Chitwood, speaking in a post-race interview, said he was proud of the safety initiatives in place.
"We'll take this situation, we'll learn from it, we'll analyze it, and we'll round up our engineering team and see if there's any additional things we can learn to get better the next time," Chitwood said.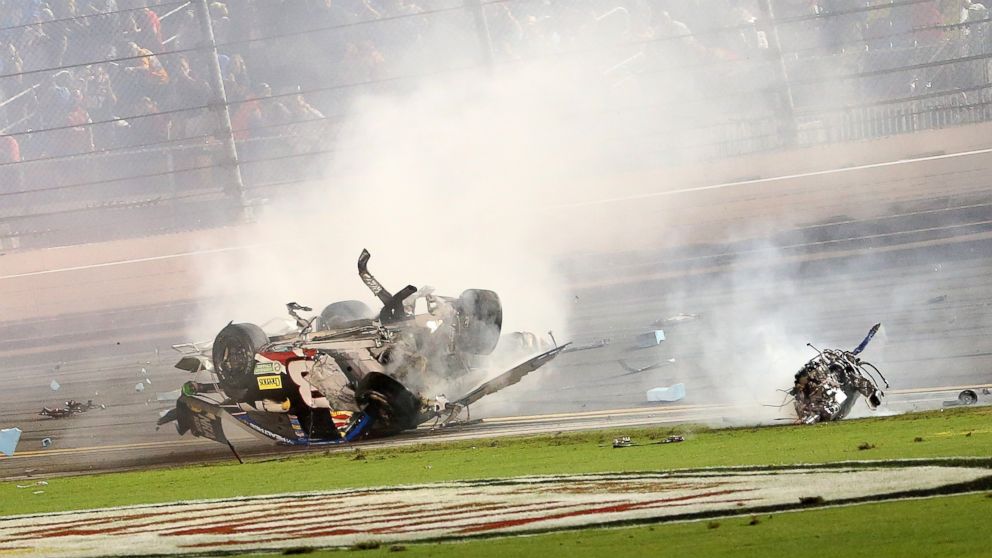 Rich Schellhase was sitting near Turn 1, where the crash occurred.
"The catch-fence was just gone, it was just this huge hole, and I've seen, you know, cars hit it before and I've never seen anything like that," he told ABC News.
The race was completed early Monday after being delayed by rain. Following his victory, Earnhardt said the crash was "terrifying to watch."
"That scared the hell out of me, I'll be honest with you. I saw the whole thing happen," he said.
Fellow driver Jimmie Johnson said safety measures have helped to protect drivers.
"It's remarkable. I mean, the car is ripped in half, the front snout's gone, the engine's laying out there," Johnson said.
"It is great to have the focus of NASCAR on the tracks, and even or teams to make the cars safe. So everybody's working in the right direction to make these things safe."