— -- NFL Commissioner Roger Goodell admitted today that he "got it wrong" when it came to the recent Ray Rice incident, pledging that he "will get it right" going forward.
"At our best, the NFL sets an example that makes a positive difference. Unfortunately over the past several weeks we have seen all too much of the NFL doing wrong and that starts with me," he said at a news conference in New York.
"We will re-examine, enhance and improve all of our current programs and then we'll do more," he added.
NFL Domestic Violence: What's Next
How the NFL Has Punished Players Arrested for Domestic Violence
Adrian Peterson and Greg Hardy Ineligible to Play Over Abuse Allegations
Goodell said that he never considered resigning, saying he holds himself to "the highest possible standard" and was disappointed in himself for making a mistake.
The remarks were the first time that the NFL commissioner has been seen in public for more than a week.
"I got it wrong with the handling of the Ray Rice matter and I am sorry for that. I got it wrong on a number of levels from the process that I led to the decision that I reached. I don't expect anyone just to take my word," Goodell admitted. "I believe in accountability i understand the challenges before me and I will be held accountable for meeting them."
The news conference came a day after Goodell sent out a memo to teams, saying the NFL has initiated a "long-term commitment to help people affected by domestic violence and sexual assault."
Also Thursday, the NFL partnered with the National Domestic Violence Hotline and the National Sexual Violence Resource Center to help women who have suffered from abuse.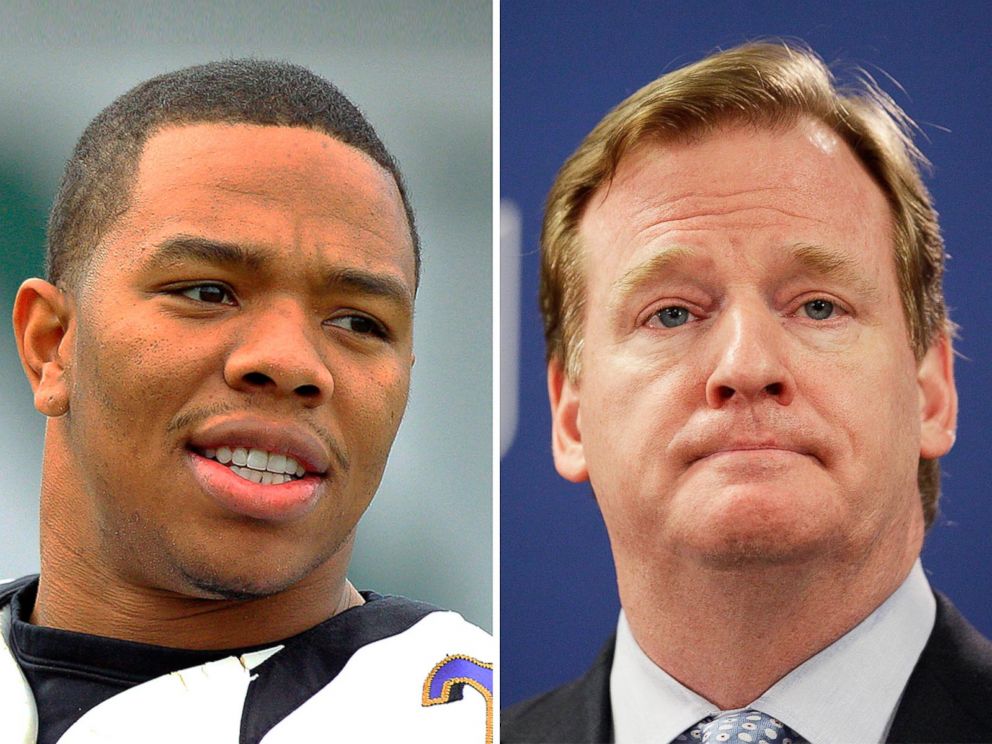 "We have never had the funding needed to meet the demand for our services from those seeking help with domestic violence and dating abuse. Last year, because of this lack of resources, more than 77,000 calls went unanswered. Recent domestic violence incidents involving NFL players pushed the capacity of our organization to unprecedented levels," said Katie Ray-Jones, President and CEO of the National Domestic Violence Hotline.
The move comes after the NFL has been hit with several high-profile cases of players arrested for domestic violence. The league has also come under fire for the way it has handled cases in the past.
The National Domestic Violence Hotline said that just days after the release of a video last week showing Baltimore Ravens running back Ray Rice punching his then-fiancé in an elevator, the Hotline's call volume increased by 84 percent.
Goodell, who has come under fire in recent days with some calling on him to resign, said the NFL is also educating all its employees.
"We are also proceeding to implement broad educational programs within our league. Starting within the next 30 days, all league and team personnel -- including executives, coaches, players and staff -- will participate in education sessions on domestic violence and sexual assault. These initial sessions will begin to provide the men and women of the NFL with information and tools to understand and recognize domestic violence and sexual assault. We will work with the NFL Players Association to develop and present this training in the most effective way," he said in the memo.
Not everyone, however, is happy with the NFL's efforts.
In a statement prior to Goodell's remarks, Crest, a league sponsor, said "it believes Breast Cancer Awareness is a critically important program to support women and their health, and, as planned, is making a $100,000 donation to the American Cancer Society for breast cancer awareness and will participate in media and retailer activities to help drive attention to the cause. The brand has decided to cancel on-field activation with NFL teams."
In response, the league said, "We are looking forward to our sixth year of the Crucial Catch campaign, in partnership with the American Cancer Society. We understand the ways the last week have impacted our partners, including Crest. Players will still have the option to wear pink gear, including mouthguards, as planned, this year."
Get real-time updates as this story unfolds. To start, just "star" this story in ABC News' phone app. Download ABC News for iPhone here or ABC News for Android here. To be notified about our live weekend digital reports, tap here.