Oddest Horse Names to Compete in the Kentucky Derby
Do you ever wonder, 'Where did that name come from?'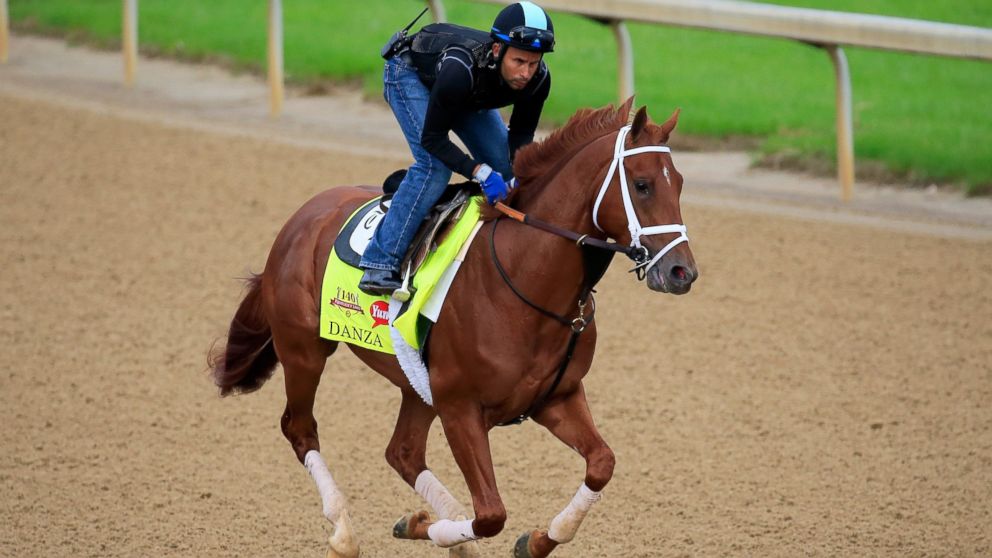 April 2, 2014— -- Sure, the Jockey Club has regulations when it comes to naming your horse, but that doesn't mean owners can't be creative.
Take a look at these names -- a random sampling of some of the odder ones to ever compete in the Kentucky Derby:
Fusaichi Pegasus
You might not be able to pronounce it, but you can at least know where the name of the 2000 Kentucky Derby winner comes from.
This colt got his moniker from the Japanese businessman who bought him in 1998, Fusao Sekigushi.
He added "ichi," which means "one" in Japanese, to the horse's first name and made his last name Pegasus, after the winged horse that sprang from Medusa when her head was chopped off, according to Greek mythology.
Danza
Sitcom fans will likely be rooting for Danza on Saturday, the colt who's named after Tony Danza from "Who's the Boss?"
Danza might prove he's the boss in Kentucky -- he won the Arkansas Derby two weeks ago.
My Dad George
Well, at least we know who the horse was named after.
A loving son made his pops proud when his thoroughbred took second place in the 1970 Kentucky Derby.
Whatamichoppedliver
It's only one name but it's a long one.
This horse was a Derby competitor in the 1970s.
Atswhatimtalknbout
Fun fact: This racehorse is co-owned by Steven Spielberg. He came in 4th place at the 2003 Kentucky Derby.
That's what -- yep, you already know.
Imawildandcrazyguy
This party animal cinched a fourth-place win at the 2007 Kentucky Derby.
Behave Yourself
This horse lived up to his name and took home first place at the 1921 Kentucky Derby.
Cat Thief
Talk about a horse with character.
This candy-loving colt is a charismatic painter who took third place at the Derby in 1999.
His name is unique but not the only one with feline inspiration.
Horses named Charming Kitten, Fear the Kitten and Derby Kitten have also competed.
Other hilarious names that have reportedly gotten the Jockey Club's OK include Sotally Tober, No Fat Chicks, Spineless Jellyfish, Junkinthetrunk - and, our favorite, Ohnoitsmymotherinlaw.