March 10, 2014— -- It was an emotional homecoming for US Paralympian Tatyana McFadden, whose Russian birth mother watched her compete in Sochi over the weekend.
McFadden's birth mother sat alongside her adoptive mother as they watched the athlete, nicknamed Beast for her upper body strength, power through a grueling 12 kilometer cross country ski course.
"I just raced for my family today. When I was feeling tired, in pain and frustrated I just had to think about my family in the stands," McFadden, who finished fifth, told the Associated Press.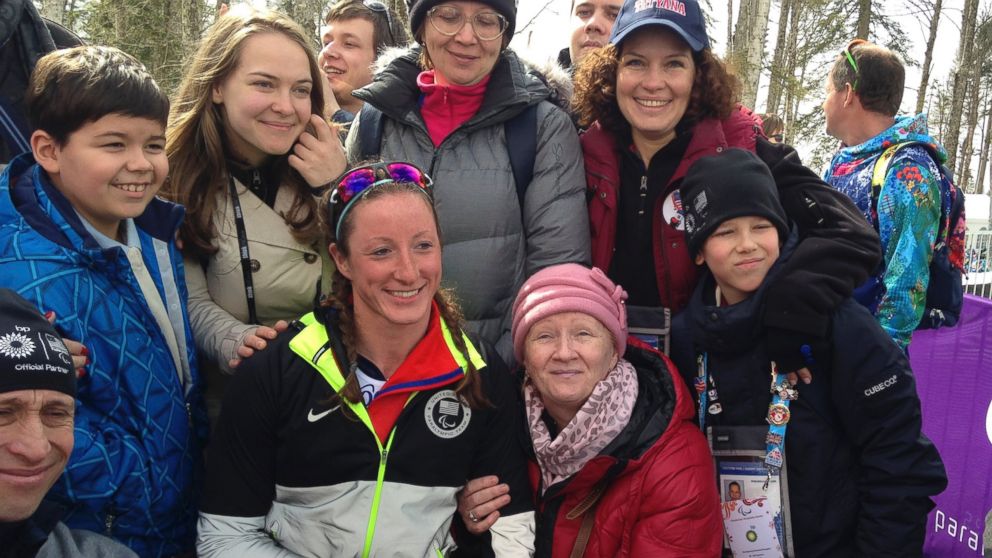 It was a moment many people never expected to happen.
McFadden, now 24, was born in St. Petersburg, Russia with an underdeveloped spinal cord, which resulted in her suffering paralysis below the waist.
She was sent to an orphanage after surgery where she spent the first six years of her life walking on her hands as though they were feet, according to the biography on McFadden's website.
In 1994, Debbie McFadden, who worked as an official for the U.S. Health Department, met Tatyana during a visit to Russia and decided to adopt the young girl and bring her home to the US.
McFadden enrolled her daughter in sports to aid in her physical recovery, and Tatyana blossomed into a formidable athlete.
Last year, she won the women's wheelchair race at the London Marathon less than a week after winning the equivalent race in Boston.
McFadden also has ten Paralympic medals to her name, including three gold. When she is not competing, she's a full-time student at the University of Illinois.