Clayton Kershaw collected himself, as he had 106 other times Wednesday. He wound up and threw.
Batter Corey Dickerson waved at the ball feebly.
The final strike. The crowd erupted, and Kershaw raised his arms, triumphant. A no-hitter, the first of his Major League career.
The Dodgers pitcher, 26, helped lead Los Angeles to an 8-0 victory Wednesday against the Colorado Rockies. The final strikeout marked Kershaw's 15th of the night.
After the final out, his teammates surrounded the two-time Cy Young Award winner on the mound, mussing his hair and hugging him. A Powerade shower came later.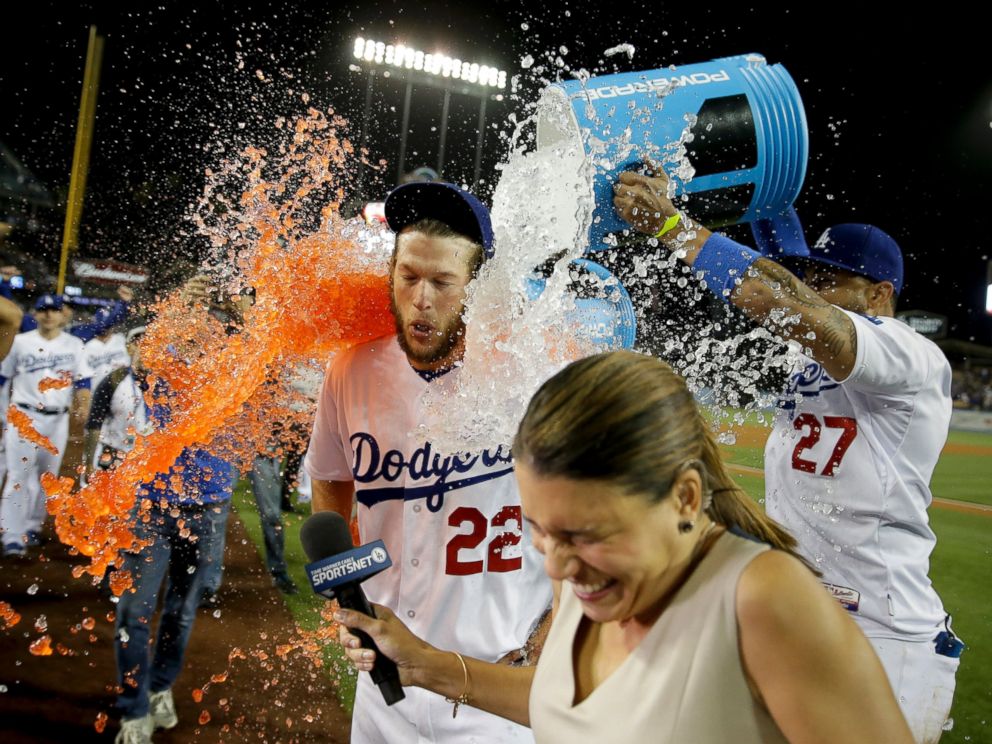 It was nearly a perfect game – the only Rockies hitter to reach base came on a throwing error by shortstop Hanley Ramirez.
So not quite perfect, but nonetheless dominant.
That famed announcer Vin Scully was involved made it even sweeter. Scully has called 18 previous no-hitters, including perfect games by Don Larsen and Sandy Koufax. He even called the fictional perfect game in the 1999 Kevin Costner movie "For Love of the Game."
Now, his voice graces Kershaw's gem, too.