— -- NFL commissioner Roger Goodell and other league executives will face off against Ray Rice in a New York City law office today at the start of the running back's arbitration hearing.
Rice, 27, is appealing his indefinite suspension from the league, arguing that he was forthcoming with NFL executives after he was arrested for a February domestic violence incident inside an Atlantic City, N.J. hotel elevator -- and that the indefinite suspension represented double jeopardy.
After meeting with Goodell in June, Rice was suspended for two games. But when new video from the attack emerged online months later, Rice was released by the Baltimore Ravens and suspended indefinitely by the league, with the NFL considering the second video clip to be new evidence.
The NFL Players Association appealed Rice's suspension, arguing that he should not be punished twice for the same offense.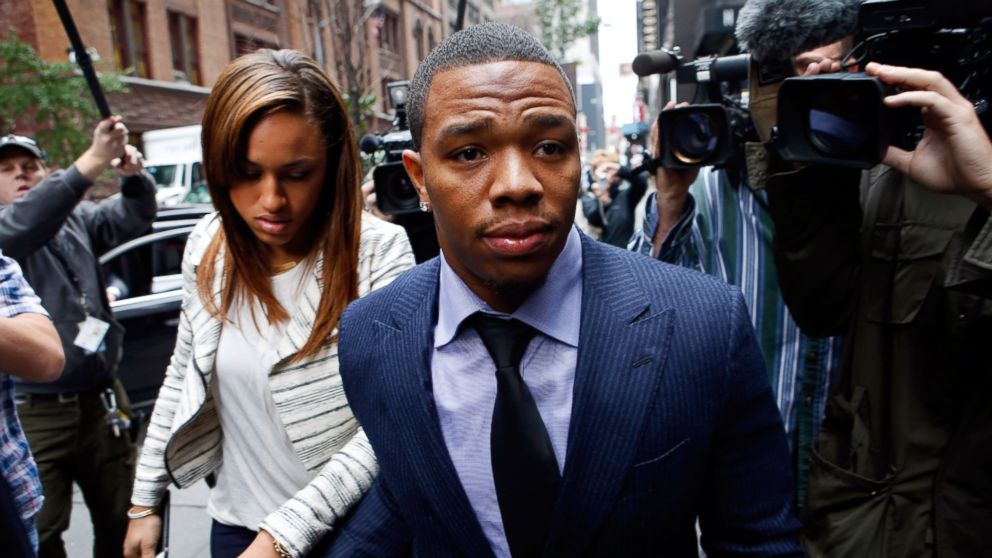 According to ESPN, Goodell has been ordered to testify about his knowledge of the video of the brutal attack and when he knew about it. The hearing should continue Thursday.
Rice's court appearance comes one day after Minnesota Vikings running back Adrian Peterson agreed to a plea deal after being accused of child abuse charges for allegedly beating his 4-year-old son with a switch. The former NFL MVP agreed to a reduced sentence of misdemeanor reckless assault, receiving a deferred judgment of guilt for two years.
As part of the deal, he will have to complete 80 hours of community service and pay a $4,000 fine.
Following Tuesday's proceedings, Peterson spoke publicly for the first time since being indicted in September.
"I'm anxious to continue my relationship with my child," he said.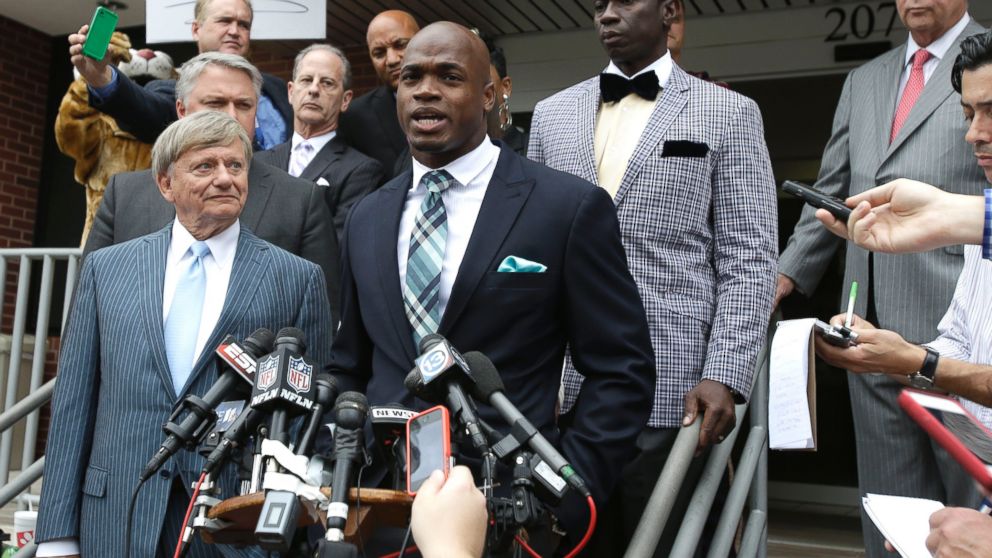 The cases against Rice and Peterson -- and the players' suspensions -- have amplified controversy over the case of U.S. women's soccer star Hope Solo, who's accused of assaulting her sister and 17-year-old nephew in June. Solo appeared in court Tuesday, with a judge setting a Jan. 20 trial date.
While her case has been pending, Solo has been allowed to play and has had the full support of U.S. Soccer.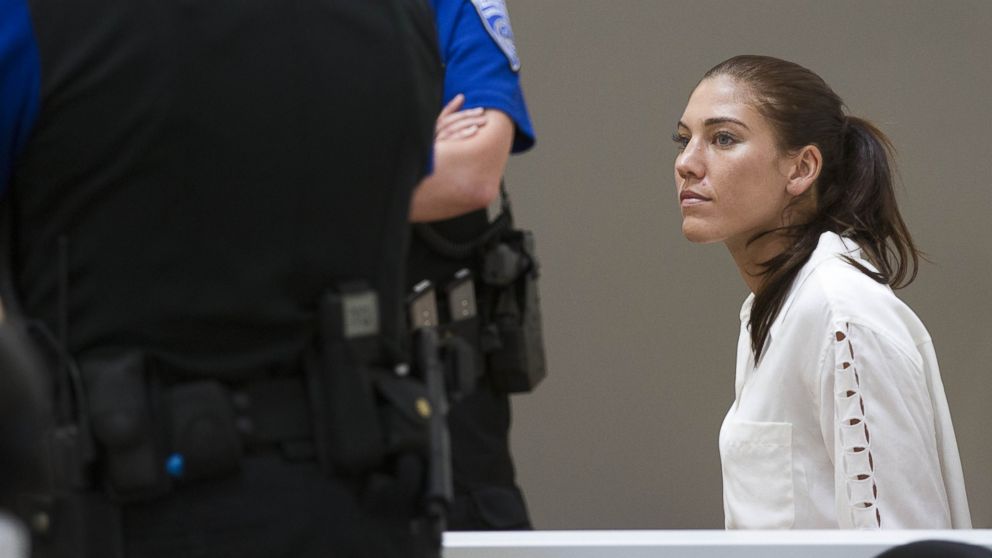 Jill Loyden, one of Solo's former teammates, chided the federation in an Oct. 6 op-ed in USA Today.
"I believe that individuals are innocent until proven guilty, but in failing to take action against players' behavior off the field, the league is not living up to its responsibilities," Loyden wrote. "U.S. Soccer needs to send the right message. They need to communicate that domestic violence is never OK and that it will not be tolerated."