— -- An underdog team of mostly American Jews representing a country that many of them have never even visited is competing in a world baseball tournament with a fairy-tale winning streak worthy of a Hollywood movie.
Team Israel entered the 2017 World Baseball Classic as an unlikely squad. Out of the 16 nations represented in this year's contest, Israel was the last to qualify and it's the only participant not currently in the top 20 in the world rankings.
But the players, clad in blue and white uniforms embroidered with the Israeli flag and a Star of David, have taken the Classic by storm.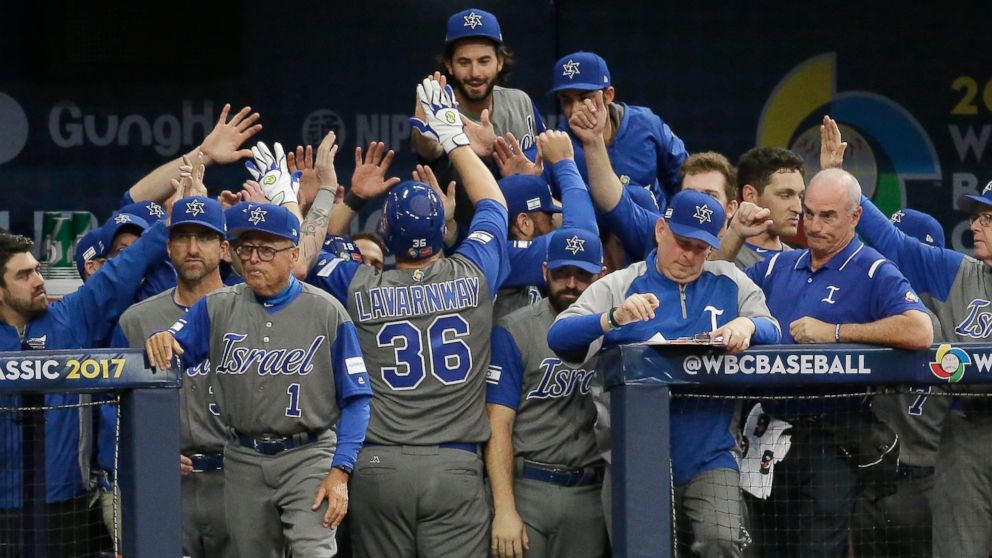 All 28 players on Team Israel's roster are Jewish by heritage, if not by faith as well, but most are from the United States and only one is a native-born Israeli. A loophole within a loophole has made this Cinderella team possible.
The Classic's "heritage rule" states that any player who qualifies for citizenship in a country is eligible to represent that nation in the quadrennial baseball tournament. And thanks to Israel's Law of Return, anyone with a Jewish parent, grandparent or spouse can become a citizen.
Similar laws in other countries allowed baseball players to switch sides. In previous years of the Classic, American players Mike Piazza represented Team Italy and Alex Rodriguez played for the Dominican Republic.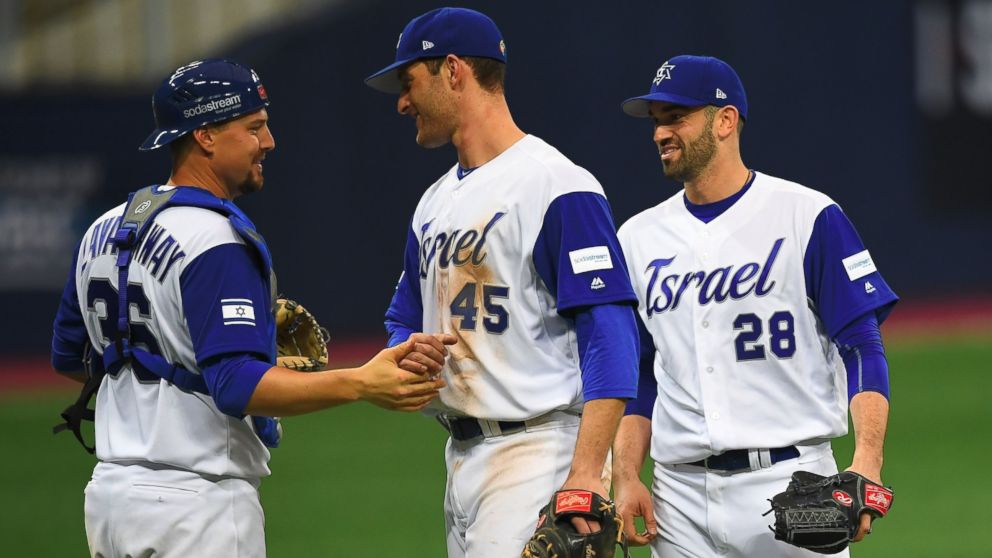 With support from "The Mensch on the Bench" mascot, Team Israel defeated South Korea, one of the best international baseball teams, in the Classic's opening game at Seoul's Gocheok Sky Dome earlier this week. It was a stunning loss in front of South Korea's massive home crowd.
"First night was overwhelming. The atmosphere here and the intensity of the game from the very beginning was a lot to take in," Sam Fuld, a 35-year-old free agent outfielder from New Hampshire, told ABC News on Tuesday.
Team Israel currently has a 3-0 record in this year's Classic. They will face Cuba on Sunday, the Netherlands on Monday and Japan on Wednesday. If they win two of those games, Israel has a shot at advancing to the semi-finals.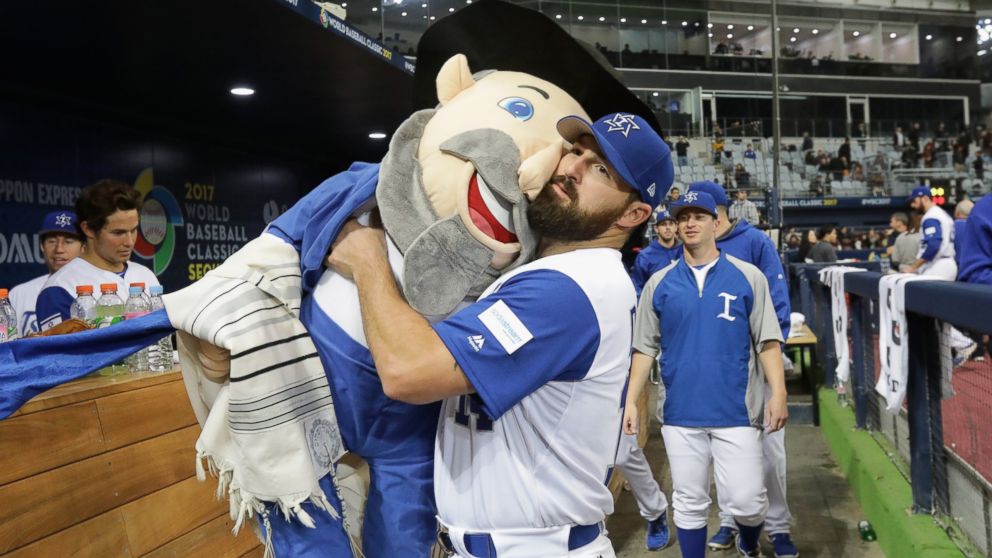 Israel's team roster includes 20 Major League Baseball-affiliate minor leaguers. It's not an All-Star team -- most of the players have day jobs and no one currently has a big league contract. But there are some prominent names, including 2009 All-Star pitcher Jason Marquis and first baseman Ike Davis, who played for the Yankees this summer. Both are eager to get back into the major league.
"We're just a group of very hungry players," 38-year-old pitcher Shlomo Lipetz told ABC News on Friday. "One of the nice things about being an underdog is people don't have expectations and people are just now starting to realize we're maybe a better team than what they thought we were. So, that takes a lot of stress off the players."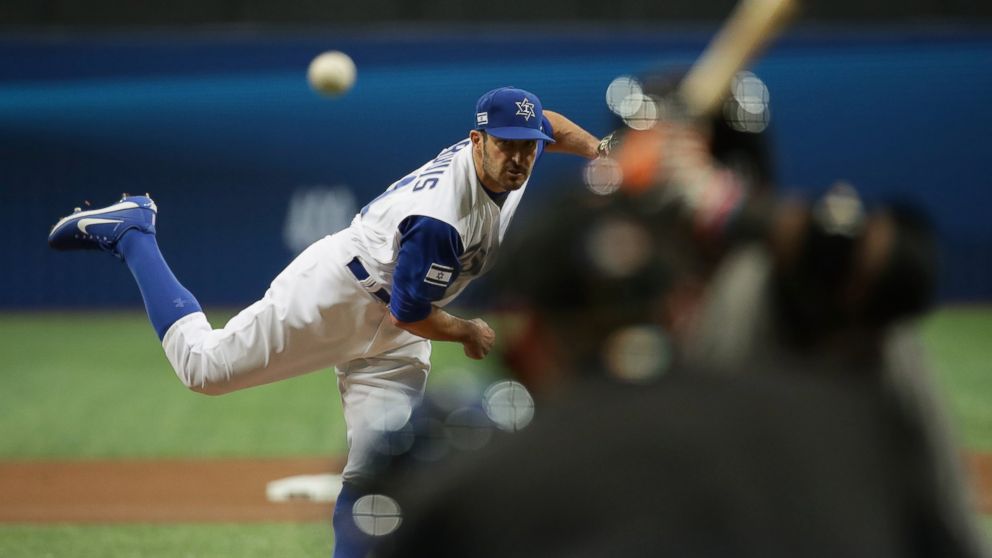 Lipetz was born and raised in Israel, making him unique to the team's roster. His teammate and fellow pitcher Dean Kremer, who was born in the United States, is the only other Israeli citizen. Lipetz said they feel it's their duty as Israelis to share their experiences with their teammates who are less familiar with the Jewish state, whether it's speaking in Hebrew or telling a story in the locker room about playing ball in Tel Aviv.
"It's so special for all the players. They feel this kind of connection being Jewish, this connection of playing for Israel," Lipetz said.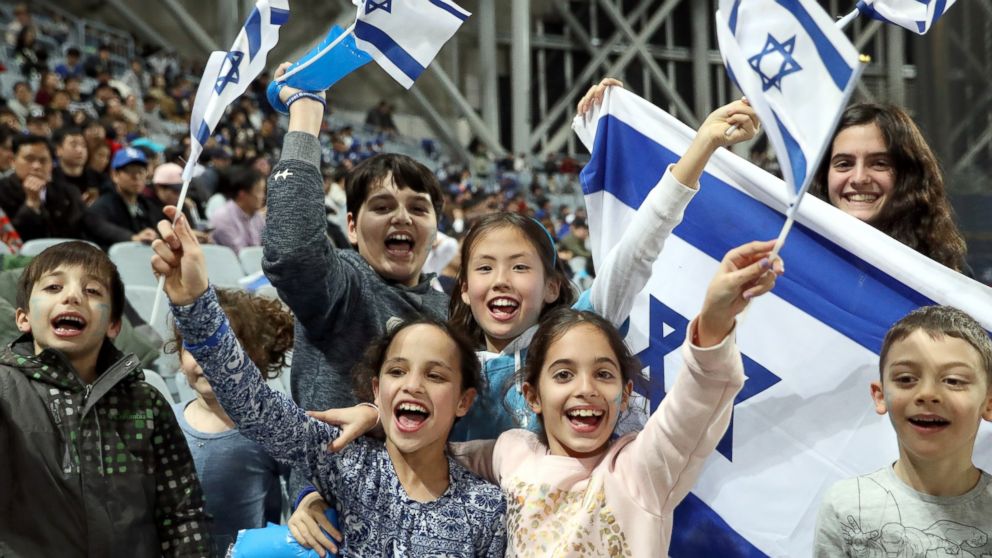 For the players on Team Israel, it's more than just winning, Lipetz said. It's about inspiring Israelis to play the game and winning prize money to fund the development of baseball there. There's less than 2,000 registered baseball players of all ages in the country and few baseball fields. Lipetz knows this firsthand.
Lipetz, a righty, grew up playing baseball in Tel Aviv on a field he said looked more like a dusty soccer field. After serving in the Israeli Defense Forces, he left to play college baseball in California. He's the second native-born Israeli to play the game for an American college.
When Lipetz returned to Israel a few years later, the field he played on still didn't have a real mound. That lack of funding remains an issue today, he said.
"Players still don't have uniforms or are lacking gloves," Lipetz told ABC News. "We understand how significant the earnings will be for the baseball program in Israel."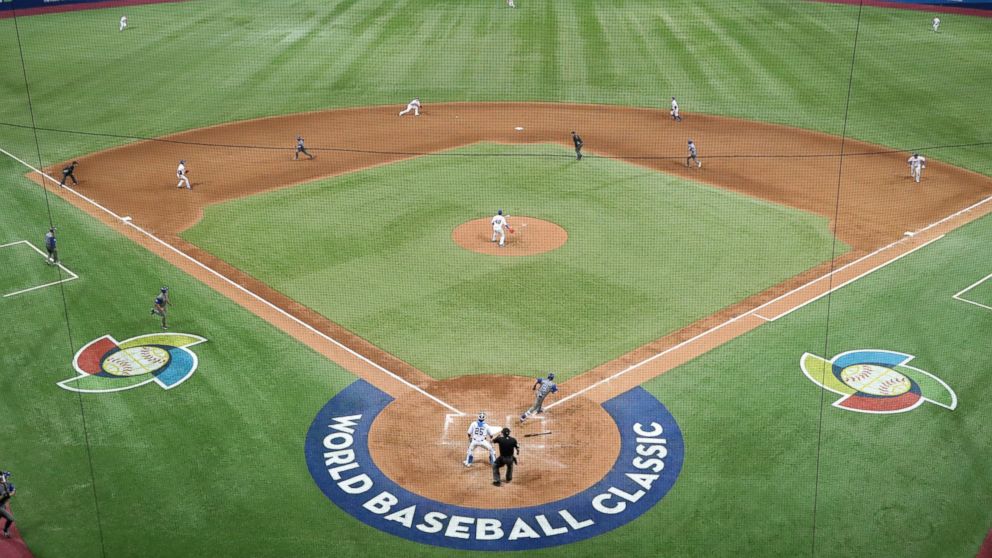 When he's not pitching for the Israeli baseball team, Lipetz lives in Brooklyn and works as the vice president of programming at City Winery in Manhattan.
Lipetz didn't seem nervous about Sunday's game against Cuba, which has produced some of the best players in the game and where baseball has long been a national obsession.
"We were watching the game in the locker room this morning and we were kind of rooting for Cuba," he told ABC News. "We think we have what we need to really win the Sunday game and hopefully beyond."
But no matter what, Lipetz said, "We're going to have fun."
ABC News' Joohee Cho, Jeff Costello, Malorie Cunningham, Catherine Mckenzie, Blair Shiff, Paul H.B. Shin and Justin Tasolides contributed to this report.