— -- Pittsburgh Steelers owner Art Rooney II issued a statement Tuesday addressing the team's decision to remain in the locker room during the national anthem before Sunday's game, saying it was misinterpreted as a boycott.
Rooney said the players intended to "stay out of the business of making political statements by not taking the field."
"Unfortunately, that was interpreted as a boycott of the anthem -- which was never our player's intention," Rooney said.
He noted that the players "come from many different backgrounds and are united by what it means to play for the Pittsburgh Steelers."
"They want their sole focus to be on playing the game, while also coming together as a unified team," he said.
Rooney said the team has "tremendous respect for the members of our military services," as well as teammate Alejandro Villanueva, who was the only member of the Steelers to take the field for the national anthem before Sunday's game against the Chicago Bears.
Villanueva -- a former U.S. Army Ranger -- said the moment happened by accident.
"Unfortunately, I threw my teammates under the bus, unintentionally," the offensive tackle said at a press conference on Monday. "Every single time I see that picture of me, standing by myself, I feel embarrassed."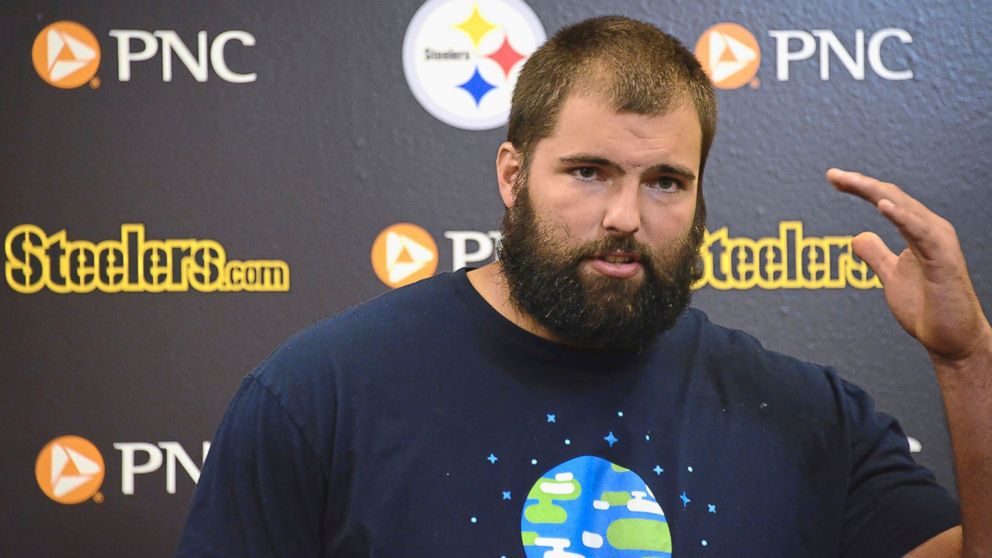 Villanueva appeared to stand firm on Sunday, holding his his hand over his heart as the song played, while his teammates remained in the tunnel behind him in protest of President Donald Trump's recent criticism of players who "disrespect" the U.S.
Villanueva, who served multiple tours in Afghanistan, apologized for how the situation unfolded.
"I made my teammates look bad, and that is my fault, and my fault only," Villanueva said. "We as a team tried to figure it out, but obviously butchered it."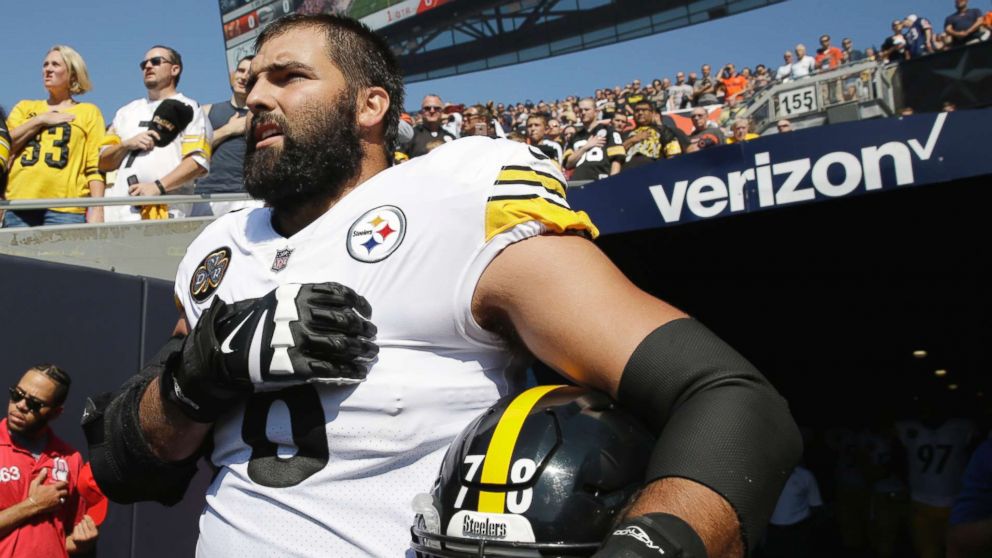 "It was a very embarrassing part on my end," he added. "When everyone sees an image of me standing by myself, everybody thinks the team and the Steelers are not behind me, and that is absolutely wrong. It's quite the opposite.
Steelers quarterback Ben Roethlisberger said the team's captains had planned to stand beside Villanueva during the national anthem, but he said they were inadvertently blocked by fans.
"There was a flag or something coming off the field so there was a bunch of Bears fans coming off the field holding that, going in front of us, so it kind of held us up," Roethlisberger said.
"We were going to go to the tunnel to stand together. By time all the chaos kind of happened in front of us, as we started to take our step the anthem started, so we stopped to show respect for the anthem," he added.
Villanueva's jersey has become the highest-selling jersey on the NFL's website since Sunday and many fans praised his decision to take the field.