Former NFL quarterback Steve McNair's death has been classified a homicide, but the death of Sahel Kazemi, the woman found alongside him in his downtown condominium, remains unclassified, Nashville police said.
For continuing coverage on Steve McNair, visit ESPN.
Autopsies were conducted early Sunday, and McNair was found to have suffered four gunshot wounds -- two to the head, and two to the chest, police spokesman Don Aaron said during an afternoon news conference.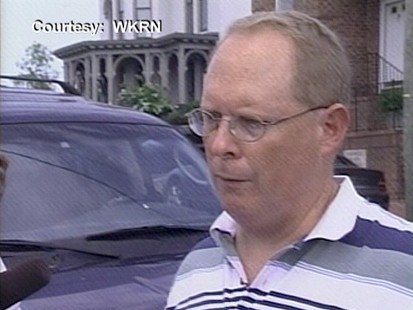 Kazemi, 20, had one gunshot wound, to the head, according to police. A semiautomatic pistol was found under her body later during processing of the crime scene, and there was no sign of forced entry, police said.
As for the victims' connection, "They apparently were involved in a dating relationship over the past several months," Aaron said.
Police said they believed the two died early Saturday, long before the bodies were discovered. McNair, a three-time Pro Bowl selection who was married with four sons, was found Saturday afternoon seated on a sofa in his living room. Kazemi was found nearby.
Nashville police said Saturday night that they weren't actively looking for suspects, and also did not believe McNair's wife was involved.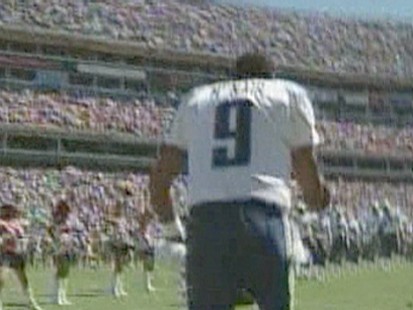 Mechelle McNair, mother of two of his four sons, was expected to collect her husband's belongings from authorities. Funeral arrangements were not expected to be finalized until Monday afternoon at the earliest.
"She's still very upset, very distraught," said McNair's agent, Bus Cook. McNair led the Tennessee Titans within a yard of forcing overtime in the 2000 Super Bowl, which they lost 23-16 to the St. Louis Rams. He also played two seasons for the Baltimore Ravens before retiring in April 2008.
In June, McNair had opened a restaurant in Nashville, near the Tennessee State University campus. The restaurant was closed Saturday evening, but had become the site of a small memorial, where flowers, candles and notes had been placed outside the door.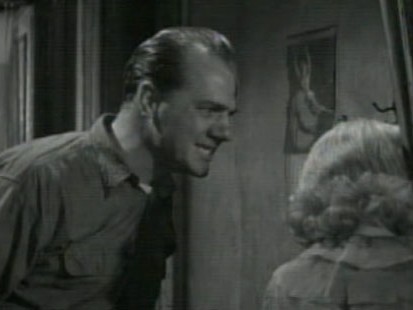 Friends declined to describe the relationship between McNair and Kazemi, who was a waitress at Dave & Buster's, a sports bar and entertainment restaurant in Nashville, where the two apparently first met.
A man who answered the door at a house in the Jacksonville, Fla., suburb of Orange Park said it was the home of Kazemi's family, but said her relatives did not want to comment. "We don't have anything to say, please leave us alone," the man said. But a Nashville neighbor saw McNair, 36, at Kazemi's apartment so often -- two to three times a week -- that he thought McNair had moved in. McNair never tried to hide his presence, but he did keep to himself.
Neighbor Reagan Howard said Kazemi often was dropped off in the early morning hours by a limousine, and recently had upgraded from her Kia to a Cadillac Escalade.
"It was pretty obvious that she was taken with him," Howard said.
McNair and Kazemi had been together just two days earlier, when she was pulled over while driving a 2007 Escalade registered to her and McNair. She was arrested on a DUI charges; McNair, who was a passenger in the car, was allowed to leave in a taxi.
According to The Tennessean, McNair later bailed Kazemi out of jail.
The bodies were discovered Saturday afternoon by McNair's longtime friend, Wayne Neeley, who rents the condo in the upscale Rutledge Hill neighborhood with McNair. Neeley then called Robert Gaddy, who had been friends with McNair since they played at Alcorn State. Gaddy was the one who alerted authorities.
"People have certain things that they do in life," Gaddy told The Associated Press on Sunday. "We don't need to look on the situation at this time [but] on the fact we just lost a great member of society."
Cook, McNair's agent, said he was not aware that his client was seeing Kazemi, a woman whose name he learned about through reports of the shooting.
"It doesn't make any sense. I don't know what to say," Cook said.
Police said a witness saw McNair arrive at the condo between 1:30 and 2 a.m. local time Saturday and that Kazemi's vehicle was already there. The condominium is located within walking distance of an area filled with restaurants and nightspots, a few blocks from the Cumberland River and within view of the Titans' stadium.
Fred McNair, Steve McNair's oldest brother, said some family members likely would travel to Nashville on Monday.
"It's still kind of hard to believe," Fred McNair said. "He was the greatest person in the world. He gave back to the community. He loved kids and he wanted to be a role model to kids." McNair and his wife split their time between Nashville and their farm in Mount Olive, Miss., according to a statement from the Titans.
An arrest affidavit from Thursday said Kazemi had bloodshot eyes and alcohol on her breath when she was pulled over, but refused a Breathalyzer test, telling police "she was not drunk, she was high."
Kazemi's ex-boyfriend, Keith Norfleet, told The Tennessean newspaper that he and Kazemi had dated for about four years, but broke up five months ago. He said he was concerned about her dating a married man, the newspaper reported.
"She is the sweetest girl, and she did not deserve this," Norfleet said upon learning of her death. "He was making her believe they were going to be together and everything would be perfect." McNair grew up in rural Mount Olive, Miss., and became a nationally known college football star playing for Alcorn State, a Division I-AA school in his home state. He was so dominant in the Southwestern Athletic Conference, he became a Heisman Trophy contender. National media flocked to little Lorman in the southwest corner of the Magnolia state to get a look at "Air McNair." He still holds the Division I-AA (now known as Football Championship Subdivision) records for career yards passing (14,496) and total offense (16,823).
McNair was the third overall draft pick in 1995 by the Houston Oilers, who eventually became the Titans. He finished his career with 31,304 yards passing and 174 touchdowns. McNair's rugged style led to numerous injuries and aches. He played with pain for several years, and the injuries ultimately forced him to retire.
McNair is survived by Mechelle, his wife of nearly 12 years; and sons Junior, Steven, Tyler and Trenton.
Information from The Associated Press was used in this report.