— -- The score won't be the only thing to watch when the Carolina Panthers and Denver Broncos face off this weekend in the Super Bowl.
Amid clashing personalities and clashing helmets, plenty of underlying themes will play out Sunday at Levi's Stadium in Santa Clara, California.
Battle of the Quarterbacks
The narrative of the industry old-timer against the relative newcomer holds true this year with 39-year-old Peyton Manning capping his 18th season with a trip to Super Bowl 50.
His counterpoint this year will be Cam Newton, the brash, 26-year-old leader of the Panthers who is in his fifth season with the NFL.
While this is Newton's first trip to the big game, Manning has made a few previous appearances. This will be his fourth time going to the Super Bowl, having won his one and only ring in 2007.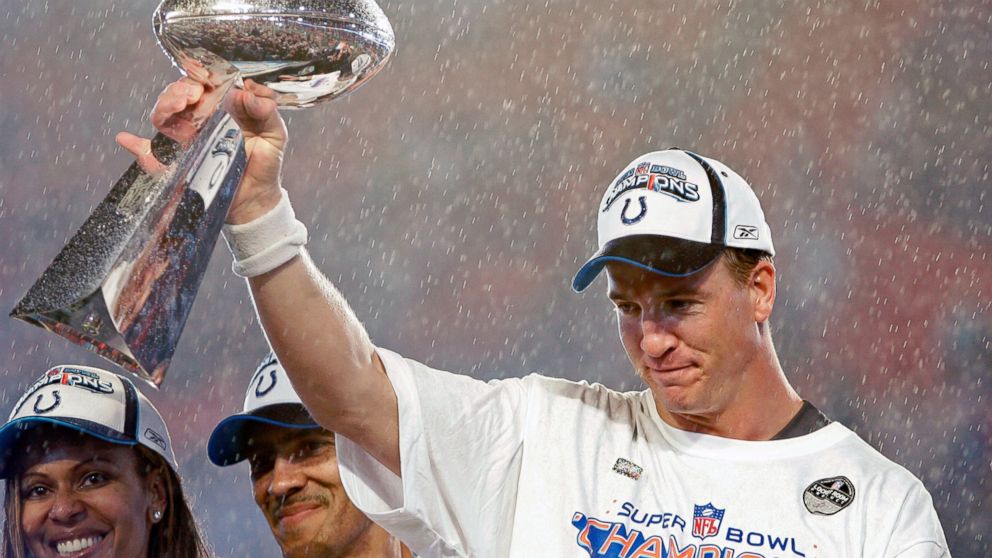 They have the same pass-completion percentage at 59.8 percent for the regular season, according to the league's website, but that is the closest point of comparison.
Injuries limited Manning to 10 regular-season games this year, while Newton played all 16, but other numbers highlight their distinct styles.
Newton is known for running with the football, accumulating 636 rushing yards this year. Manning's total was negative 6 rushing yards. Newton also scored 10 rushing touchdowns and 56 rushing first downs.
But Newton also threw 35 touchdown passes, versus nine for Manning.
And, despite Manning's abbreviated season, he threw seven more interceptions than Newton: 17 versus 10.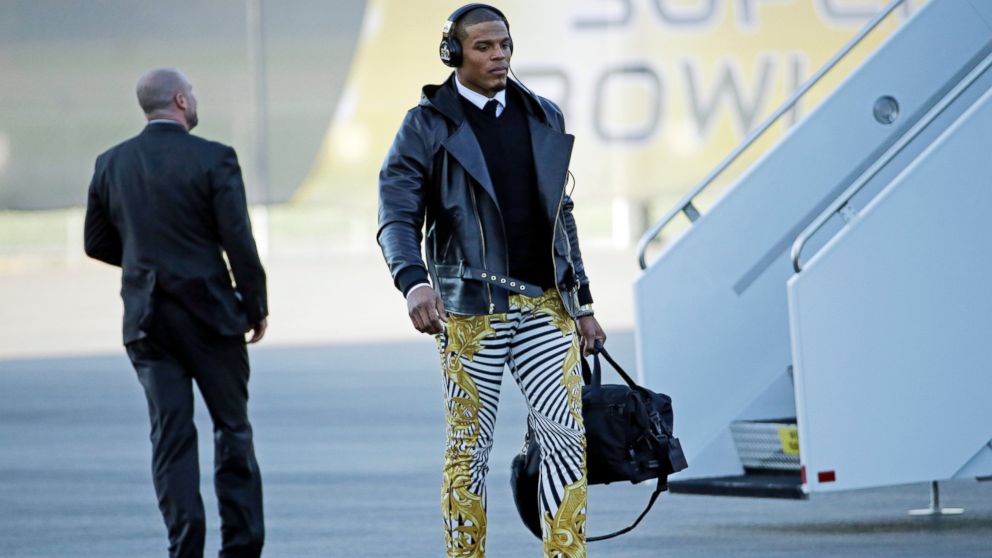 The Best Offense Versus the Best Defense
Manning and Newton are clearly the best-known personalities from their respective teams, but the teams reflect their style differences.
Both the Broncos and the Panthers finished atop their conferences, the AFC West and NFC South, respectively.
Not only that, the Panthers have the league's highest-scoring offense, with 500 total points in the regular season and 31.3 points per game. The Broncos counter that with their defense, holding opponents to a league-low 283.1 total yards per game.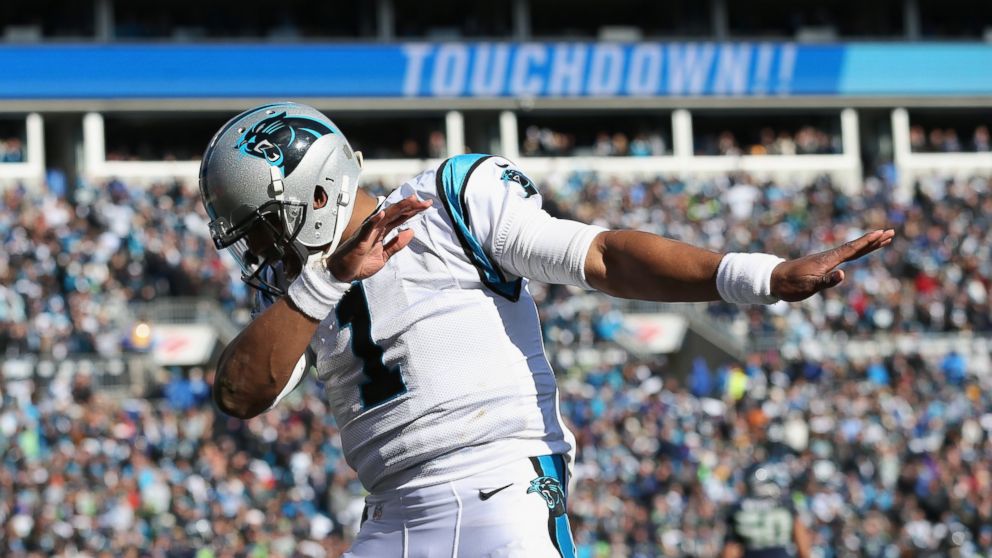 Touchdown Dance Drama
Newton's boisterous personality shines through not only in his fashion choices, which were on display when he arrived in California wearing designer zebra-print pants, but also in his end-zone antics.
He received some criticism earlier this season for what some viewers viewed as prolonged touchdown dances.
Known for a move called "dabbing," Newton has taken some heat for being more demonstrative on the field than most quarterbacks in the league.
Another end-zone issue that dogged Newton this year was unsubstantiated talk that he would be fined every time he handed a touchdown ball to a kid in the stands. The league has a rule banning players from throwing balls into the stands, citing crowd-control concerns, but Newton regularly hands out balls to children as part of his charity's Sunday Giveaway program.
For his part, Newton said critics have picked on him largely because of pre-existing expectations, or lack thereof.
"I've said this since day one. I'm an African-American quarterback that may scare a lot of people because they haven't seen nothing that they can compare me to," he said last week.
Will Manning Retire If He Wins?
Questions about how much longer Manning will stay in the league have been regularly raised since he underwent neck surgery in 2011.
And Manning himself hinted that this really may be his last time around.
After the Broncos beat the Patriots in the playoffs, Manning spoke to New England Patriots coach Bill Belichick and their exchange was caught on camera.
"Hey, listen, this might be my last rodeo. So, it sure has been a pleasure," Manning is heard saying to Belichick.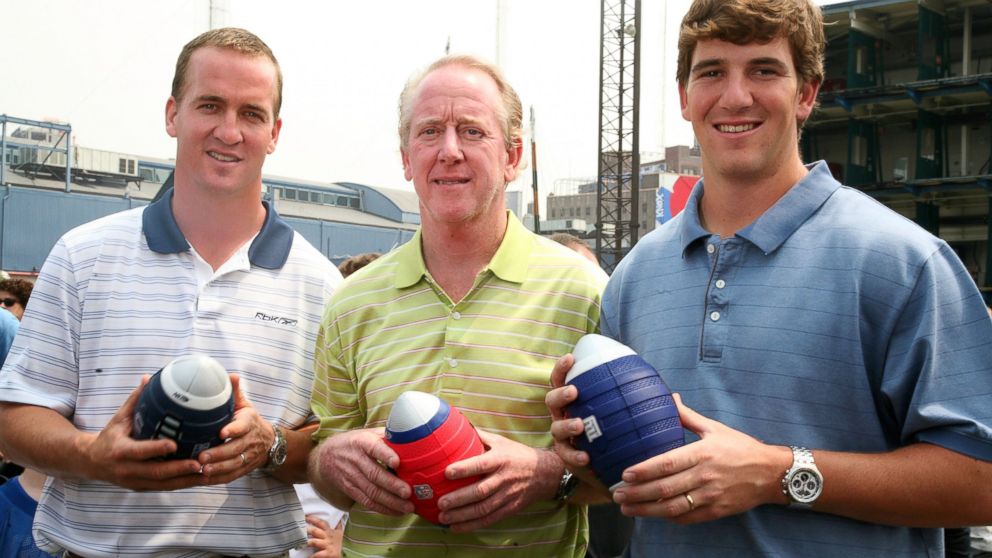 Tying Up the Family Ring Records
Even though the rivalry on the field between Manning and Newton may be the focus of the game itself, there's a separate rivalry going on off field, proving blood is thicker than water.
Peyton's little brother, Eli Manning, has two Super Bowl rings himself from his time with the New York Giants, and was named the game's MVP both times. Peyton could tie that up this week.
Either way, both sons have had more Super Bowl success than their father, Archie, who played in the league for 13 years but never made it to the big game.
Get real-time updates as this story unfolds. To start, just "star" this story in ABC News' phone app. Download ABC News for iPhone here or ABC News for Android here.