— -- It was just so bizarre.
Fans eagerly gathered today outside Camden Yards, peering through the fence to watch the Orioles face off with the White Sox while the nearly 50,000 seats in the ballpark remained empty.
The game was closed to the public out of an abundance of caution, following the riots that erupted here earlier this week.
The gates were locked. The vendors shut down. No hotdogs or beers here. No popcorn, peanuts or crackerjacks either.
Many fans we spoke with supported the decision to close the game to the public. "They had no choice," resident Till Strudick said.
"It's great. I can see everything but third base," another fan said from outside the fence. "I actually pay more attention out here than I do in there sometimes" (the lack of beer may have had something to do with that).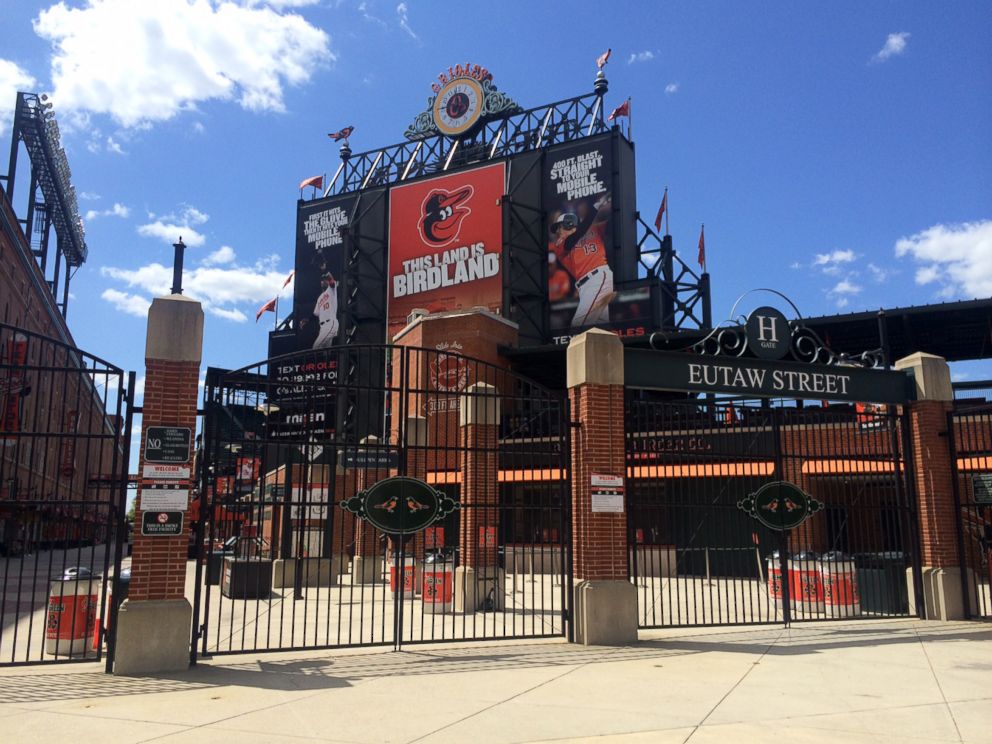 Other fans watched from the balconies of their rooms at the high-rise Hilton across the street. A good aerial view at a steep price -- it costs $700 for the deluxe rooms.
The only people allowed inside the ballpark were the players and some members of the media.
Despite the unprecedented nature of the game, certain baseball traditions remained.
The national anthem still blared before the start of the game, although it was not performed live, and the usual walk-up music still played between batters, but otherwise it was eerily quiet.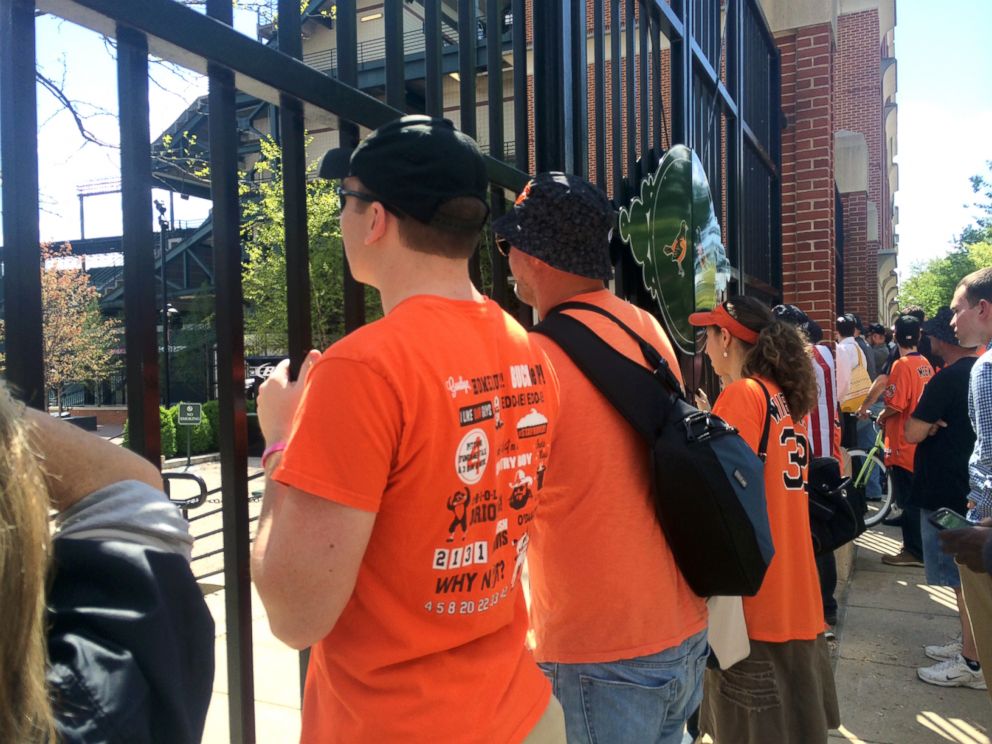 So what did this baseball game really sound like?
From the press box, you could hear the pop of the bat and, instead of fans scrambling to catch foul balls, you heard them bounce off the empty seats.
The players didn't seem to mind too much though. They even had a bit of fun with the strange situation.
Catcher Caleb Joseph signed autographs for fictional fans and waved to the empty seats, while another player threw out balls to the deserted stands.