Tiny Liberal Arts College Sends 23 Athletes to Sochi
There's Something in the Water in Salt Lake City, Utah.
February 7, 2014, 11:12 AM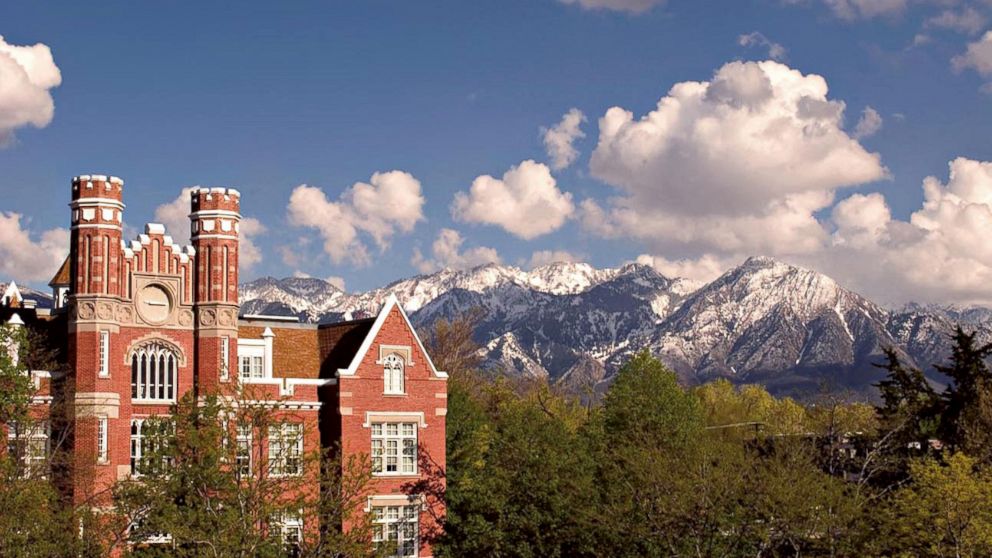 Feb. 7, 2014— -- Sochi's Opening Ceremonies may be barely over, but a Utah school has already achieved a title to be proud of in the Sochi Olympics -- sending more athletes to compete in Russia than any other university or college in the U.S.
Westminster College in Salt Lake City -- home of the 2002 Olympic Games -- boasts nearly 100 U.S. Ski and Snowboarding Team members and has sent 23 athletes alone to the winter games this year.
"Everyone is so excited," says Westminster media spokesperson, Arikka Von. "Tonight we're having an opening ceremony viewing party with students, faculty and staff to watch the opening ceremonies and cheer on our Olympic athletes."
But how did a small liberal arts college with 3,100 students manage to harbor so many of the country's greatest winter athletes?
Location may be key.
Situated at the intersection of Salt Lake City, the Rocky Mountains and the Great Salt Lake, the college is in the perfect position to foster the talent of professional winter sports athletes with ample access to the region's famed powdery snow.
From the classroom windows you can glimpse the snow-capped Wasatch Mountain range, where students regularly shoot down multiple ski slopes or practice jumping and tricks on the many terrain parks scattered over its peaks.
"We're close to all the major ski areas in Utah," Von says. "There's Parleys Canon, and we're a 15- to 20-minute drive to Big Cottonwood Canyon and Little CottonWood Canyon – those have two ski areas each."
None of this would have been made possible of course without the school's almost nine-year-long partnership with the U.S. Ski and Snowboard Association, which offers a tuition grant program and scholarships to allow athletes to pursue courses outside training.
"Many of them are undeclared majors, some are in economics, communications and many of them are involved with our business school," said Von of the athletes who attend the college. "They're very interested in accelerating their career beyond competition. They're professional athletes who are very driven and ambitious in all areas, not just sports."
Brain and brawn are definitely not mutually exclusive at the college, with the athletes overall attaining a GPA average of 3.5.
Among Westminster's stars currently in Sochi fighting for podium space is skier Heather McPhie, a junior studying psychology, whose three World Cup wins have overshadowed her 18th place finish at Vancouver's 2010 olympics.
Also hoping to steal a place is undeclared freshman and snowboard cross athlete Londsey Jacobellis, a silver-medal winner at the 2006 Turin Olympics who scored her eighth gold medal at the 2014 Winter X Games on Jan. 24.
After Westminster, Dartmouth College has sent the most winter Olympians to Sochi, with nine flying the flag for the U.S., including reigning freestyle moguls gold medalist Hannah Kearney, plus three more competing for other countries.