Connecticut and Kentucky's victories to make it to tonight's NCAA championship busted brackets and surprised fans on both sides.
Interested in
?
Add as an interest to stay up to date on the latest news, video, and analysis from ABC News.
Here's what to know before watching the title game between the UConn Huskies and the Kentucky Wildcats.
Surprise!
The match itself is a shocker because both teams were low seeds. UConn is the first No. 7 seed to ever reach the title game. No. 8 seeds – that's Kentucky – have made it to the title game before, but the last team to do so was Butler in 2011. Ironically, they lost to UConn. This is also the first time a No. 7 team and a No. 8 team have faced off for the championship, and the lowest combined seed in NCAA history.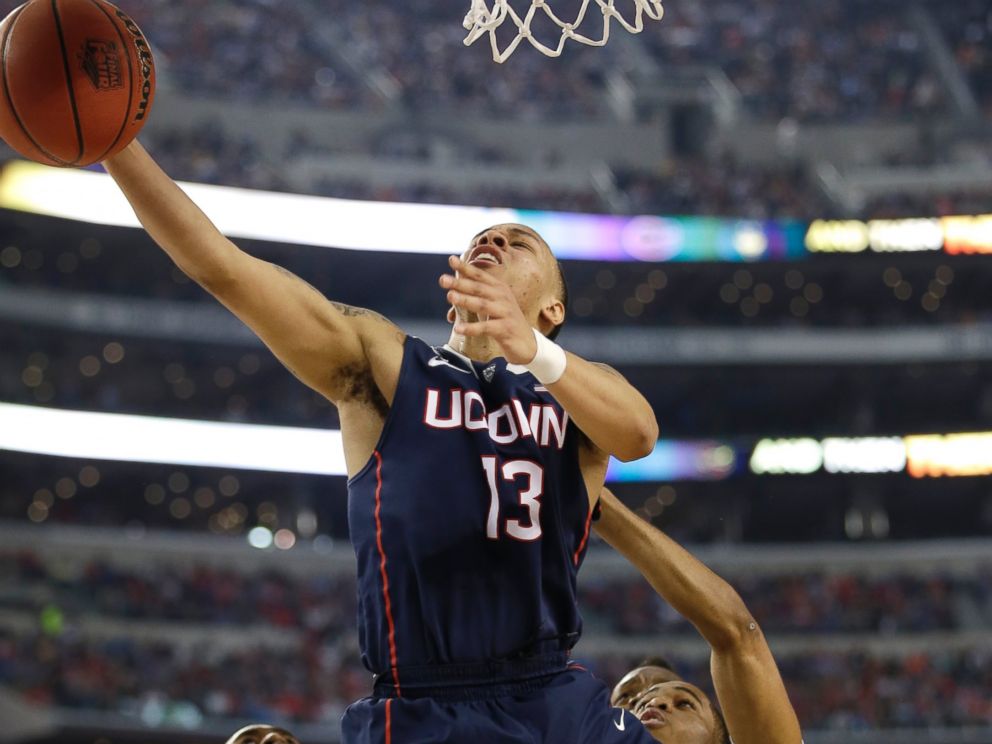 Kentucky's Freshmen
Every starting player on Kentucky's team is a freshman. It's the first time that's happened in a title game since Michigan in 1992. It's hard to know what to expect since the team is young, but that makes it more fun to watch for emerging stars. Lots of eyes are on Julius Randle and twins Aaron and Andrew Harrison.
The Highs and Lows of March Madness
Shabazz and Stars on UConn
It's also wise to watch UConn's Shabazz Napier. The 22-year-old senior and point guard for the Huskies has years of experience on Kentucky's starting five and is a shoe-in for the NBA draft. He helped UConn beat Florida – a No. 1 seed – by scoring 26 points, including a last-second jump shot that clinched the game by a single point.
Back Again
It's not the first time these two teams have played each other in a big game. UConn beat Kentucky in the Final Four in 2011.
Cats vs. Dogs
Announcers are calling tonight's game a match between "cats and dogs," because UConn's mascot is the Huskies and Kentucky is the Wildcats.
Total Domination?
If UConn wins tonight, it will play for the championship again Tuesday night - when the school's undefeated women's team plays an undefeated Notre Dame team. It will be the first title game between two undefeated women's teams.
If UConn can win both games, it will be the second time in 10 years that the school won the men's and women's basketball championships. The school swept the titles in 2004. No other school has ever done it once.