Some time after they debuted on the Web, Internet radio services such as Pandora and Slacker attracted millions of listeners via smartphones.
Pandora was an early app for the iPhone and Slacker formed a partnership with BlackBerry provider Research in Motion. Last December, Tech on Deck discussed dedicated Internet radio options for these services, but higher-end home audio systems can deliver them -- and a lot more -- to multiple rooms of a home.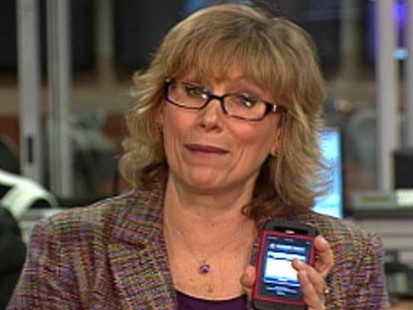 Since its debut in 2007,
Sonos
has led the way in
wirelessly delivering audio
to multiple rooms at the same time using its own networking standard.
The company has produced compact white boxes called ZonePlayers intended to connect to speakers customers already had or purchased separately, but now has taken the next step in producing a compact all-in-one device that integrates the speakers called the ZonePlayer S5.
Logitech Squeezebox Uses Wireless Wi-Fi Network
The $399 ZonePlayer S5 comes in black or white, and would be at home in a Bose showroom. It produces the most brilliant sound and satisfying bass ever delivered in a natively networked unit with integrated speakers and proves remarkably resilient to distortion at high volumes.
Like other Sonos devices, it can be controlled with Sonos' own controller or well-designed software that runs on an iPod touch or iPhone. In addition to playing music files on a PC or networked storage device, Sonos has created partnerships with a number of services, including Rhapsody, Sirius XM, Napster and Pandora.
Unlike the Sonos system, the $299 Logitech Squeezebox line uses a standard wireless Wi-Fi network. The Squeezebox Touch supports the Wi-Fi Protected Setup standard, which can make setup as easy as pushing a button on an appropriately equipped router.
Logitech had produced its own (albeit less fancy) screen-based remote a while ago in a product called the Squeezebox Duet. However, the company has now moved the color touch screen into the unit with the Squeezebox Touch. And while Logitech does not provide any free software for an iPod touch or iPhone with which to control Squeezebox playback, two third-party options are available from the iTunes app store for less than $10.
Devices Improve Convenience in Delivering High-Quality Audio
The Touch is a small, slim, lightweight unit that would fit well on most desktops. However, like most of the Squeezebox line save for the larger Squeezebox Boom and less expensive Squeezebox Radio, it lacks integrated speakers, so it must be connected to external speakers or an amplifier.
The Squeezebox user interface has always been solid and logical, if not as smooth as Sonos'. It is also a little slow, but not as much as the touch user interfaces on Sony's recently released $199 Dash, which includes speakers. Also, like the Dash, the Squeezebox Touch supports playback of the Slacker Internet radio service, a curious omission from the Sonos lineup.
In summary, while the Squeezebox Touch enhances the user experience of what has been primarily a product for getting music to one room at a time, the Sonos S5 lowers the entry price and improves the convenience in delivering high-quality audio to multiple rooms using the Sonos system.
Ross Rubin (@rossrubin on Twitter) is executive director of industry analysis at The NPD Group (@npdtech on Twitter). He blogs at The NPD Group Blog as well as his own blog, Out of the Box.