— -- Amazon is enticing holiday shoppers to go with a six pack this holiday season. Of tablets, that is.
The online retailer unveiled its new low-cost Amazon Fire tablet today, billing it as a "powerful tablet an an incredible price" charging $49.99 for one, or the chance to buy five and get one free for $249.95.
What's not included is the fee to remove sponsored screen savers. On the checkout page for the new tablet, which ships beginning Sept. 30, Amazon gives customers the option to pay a $15 fee to remove the advertisements, saying "we keep our prices low by displaying sponsored screensavers that don't interrupt use of the device."
Patrick Moorhead, an analyst at Moor Insights & Strategy, told ABC News it's important customers know they get what they pay for when it comes to the technology powering the new Fire.
"It's like me trying to sell you a car that has a one-gallon gas tank. It will get me down the road, it has two doors and an engine," he said. "But before you drive that car off the lot, you will have to upgrade it to a ten-gallon gas tank."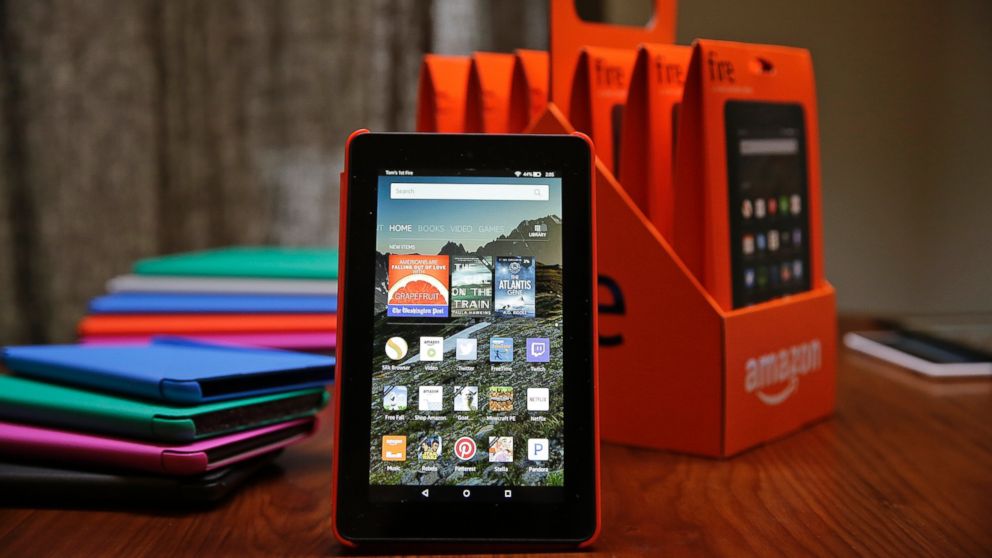 Amazon is aiming the low-cost tablet at a sweet spot in the market -- people who may not have the cash to drop on an iPad or even one of Amazon's other tablets but are looking for a device designed for reading, watching videos and playing games, preferably within Amazon's entertainment ecosystem. The tablet has a quad-core processor, front- and rear-facing cameras, 8 GB of storage with the option to expand up to 128 GB.
It's half the price of the $99.99 Fire HD 6, the tablet that was Amazon's most affordable until today's announcement. The Fire 6 still boasts slightly better specs, including processing speed, battery life and a crisper resolution than its cheaper cousin.