— -- Apple (NASDAQ: AAPL) has introduced three collections of the new Apple Watch just after revealing the new iPhone 6 and the iPhone 6 Plus.
Apple Watch, which starts at $349, will be available in early 2015. The watch requires iPhone models 5 and newer, meaning 200 million people can already use the device, Cook said. In addition, the newly introduced payment system Apple Pay will work with the watch.
Apple CEO Tim Cook teased the highly-anticipated watch with founder Steve Jobs' signature "one more thing" introduction, to a standing ovation.
Cook explained that the watch is a customizable timepiece. Users can choose watch faces that include minute and second hands, digital time and more options for personalization. For people who don't wish to wear a large device, Apple developed a smaller watch, 38 mm in height compared with the 42 mm option, with matching smaller straps.
"Because you wear it, we invented new, intimate ways to connect and communicate directly from your wrist, and it works seamlessly with iPhone," Cook said. "And it's also a comprehensive health and fitness device."
Cook explained that the device's extra functionality can be controlled with the digital crown, explaining that the "pinch to zoom" gesture would cover the content and obstructs your view.
"It just doesn't work," Cook added.
EXCLUSIVE: Apple is making groundbreaking announcement on Tuesday - and ABC News' David Muir is the only anchor there with an exclusive on World News Tonight
Apple (AAPL) Introduces iPhone 6 and iPhone 6 Plus
Apple Event Live Updates: The Latest Details From Cupertino
The watches, which come in three collections and a range of faces, can differentiate between a touch and a press, explained Apple senior vice president of design Jony Ive in a pre-recorded video.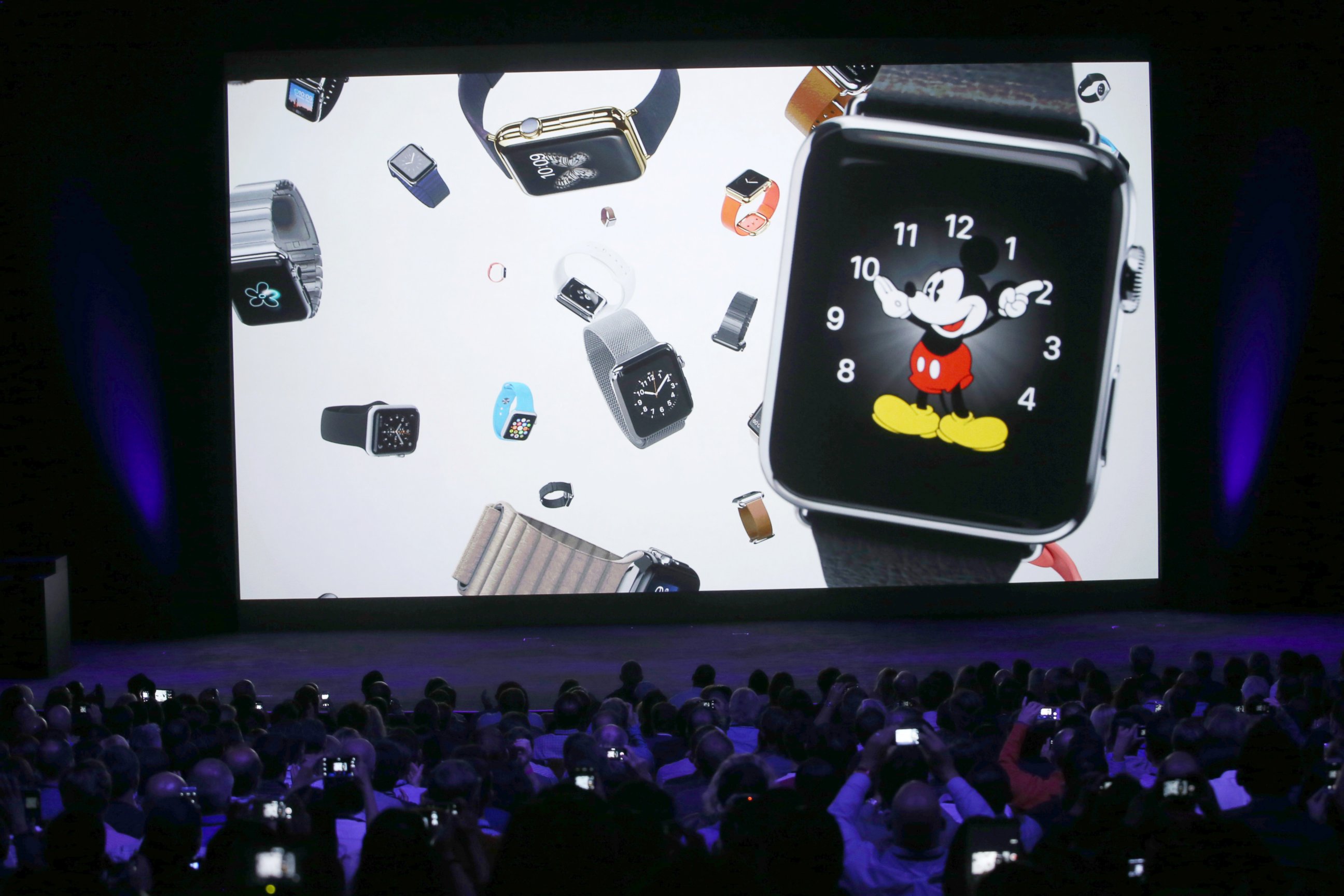 "Creating beautiful objects that are as simple and pure as they are functional, well, that's always been our goal at Apple. We designed Apple Watch as a whole range of products enabling millions of unique designs," Ive said. "I think we are now at a compelling beginning actually designing technology to be worn, to be truly personal."
Apple's watch lineup includes "much more functionality" than Morningstar analyst Brian Colello said he expected, but the device's dark horse may be its battery life, which has not yet been detailed.
"The tradeoff may be a device that offers a lot of services but has to constantly be recharged," Colello said.
Colello said the $349 starting price appears "quite reasonable," although another question mark is if Apple will profit from selling several different bands with each watch.
Finally, rumors that previously suggested the watch would miss this holiday season and arrive in early 2015 were correct. But that's not necessarily a negative for Apple.
"The initial iPhone had a similarly long lag, and we think it's much more important that Apple gets the product right, rather than early," Colello said.
The "heart" of the watch is a custom-designed chip that is "essentially miniaturizing an entire computer system on a single chip," Ive said.
How is it powered? The back crystal has a "unique charging solution," Ive said, that's completely sealed, and requires no alignment or exposed contact.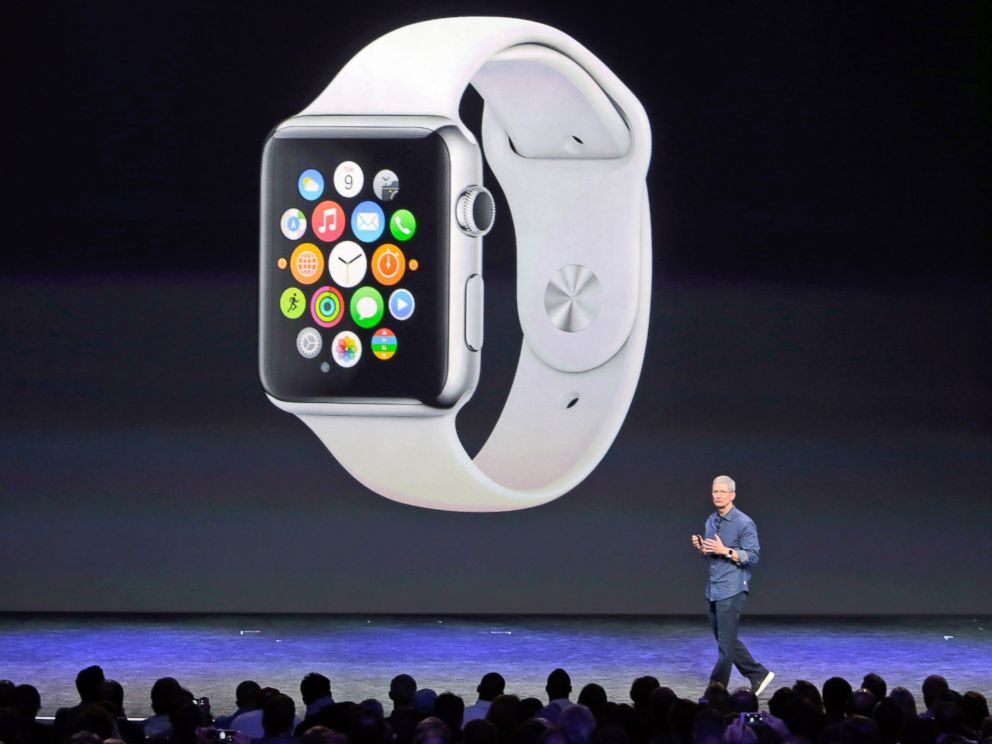 Meet the People Already Lining Up Outside Apple's Flagship Store
How Apple's iPhone Has Evolved Over the Years
"We know that wearing something all day every day becomes as much a part of personal expression as functionality," Ive said in the video.
Watch users can choose from six different straps with varying mechanisms to choose from, including a sport band in "bold colors" with sweat and chemical-resistant material, Ive said. Customers can also choose from a link bracelet, "classic" buckle, "modern" buckle, "Milanese" loop or leather.
"The leather loop comes in a soft quilted leather that conceals magnets for fastening and adjustment," Ive said.
As part of the three "distinct" collections, the Apple Watch features a polished case and a custom alloy of stainless steel, or users can choose "Space Black" stainless steel.
The Sport collection has an anodized aluminum case (silver or "Space Gray") that's 60 percent stronger than standard alloy, Ive said. There is also an 18-karat yellow gold or rose gold "Edition" watch that metallurgists developed to be twice as hard as standard gold, Ive said.