— -- Apple (NASDAQ: AAPL) has introduced the iPhone 6 and the iPhone 6 Plus, which Apple CEO Tim Cook called the "best iPhones" the company has ever produced.
The iPhone 6 Plus is 5.5 inches diagonally and the iPhone 6 is 4.7 inches, compared to the iPhone 5S size of 4 inches. The phones are thinner than ever: 6.9 mm for the iPhone 6 and 7.1 mm for the larger iPhone 6 Plus.
Apple's senior vice president of marketing Phil Schiller explained at its much anticipated event today that the glass front curves around the side of the phones, meeting the anodized aluminum backing.
EXCLUSIVE: Apple is making a groundbreaking announcement on Tuesday - and ABC News' David Muir is the only anchor there with an exclusive on World News Tonight
Apple (AAPL) Introduces the Apple Watch
Apple Event Live Updates: The Latest Details From Cupertino
Brian Colello, analyst with Morningstar, said the iPhone announcement was as expected: faster, thinner smartphones with larger screens, improved camera features and better battery lives. The only surprise so far was that new sapphire screens were not touted, as many had expected.
"The next hurdle for Apple, in our view, is to execute on a stellar product launch, as expectations for iPhone sales are extremely high," Colello said.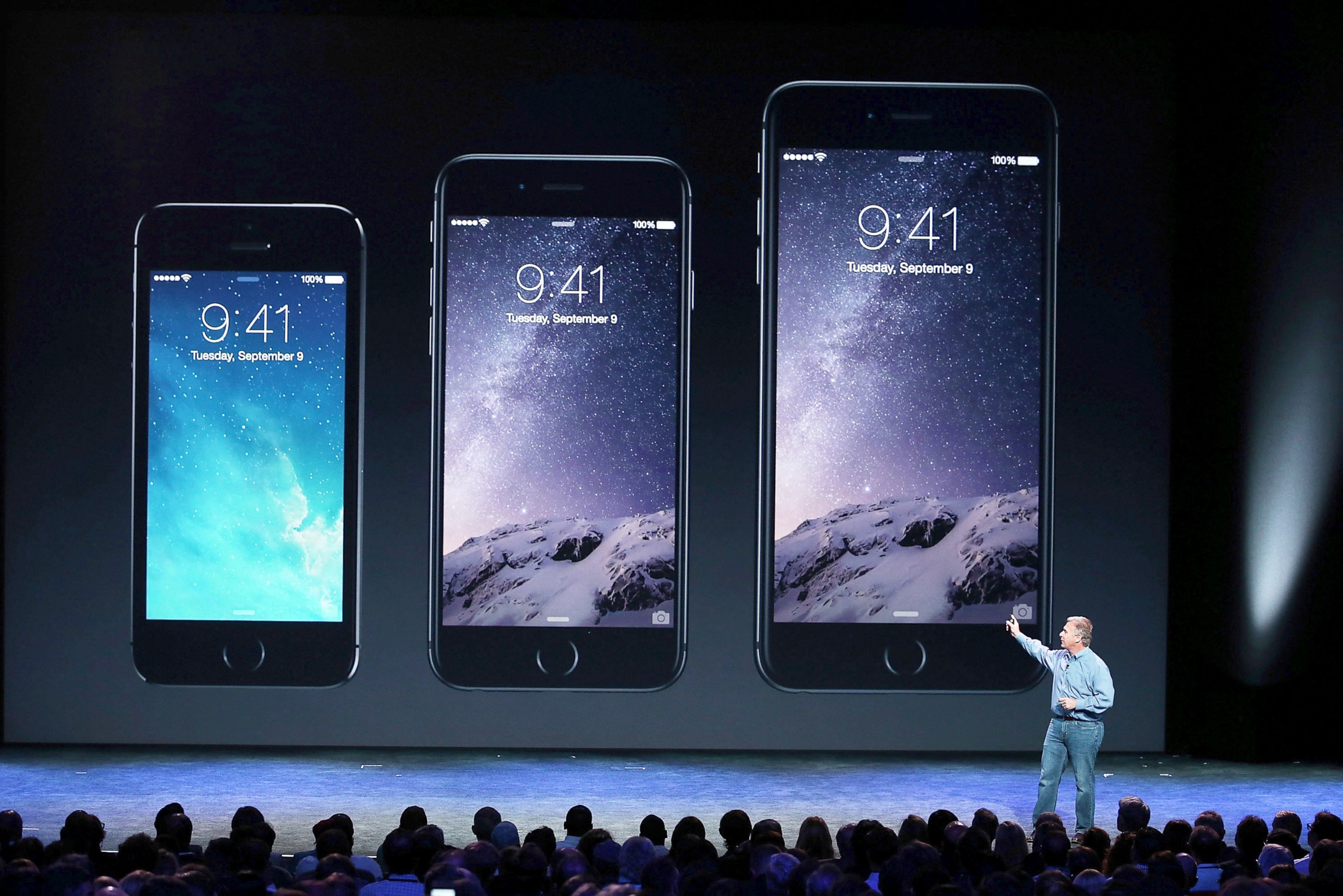 Cook said on-stage that the company is "launching the biggest advancement in the history of iPhone."
The iPhone 6 starts at $199 for a 16 GB configuration, $299 for 64 GB and $399 for a new and whopping 128 GB configuration, with a two-year contract, available to ship on September 19.
The iPhone 6 Plus starts at $299 (16 GB), $399 (64 GB) and $499 (128 GB). Both phones come in three colors: gold, silver and space gray. Apple is also selling silicone and leather cases.
Meet the People Already Lining Up Outside Apple's Flagship Store
How Apple's iPhone Has Evolved Over the Years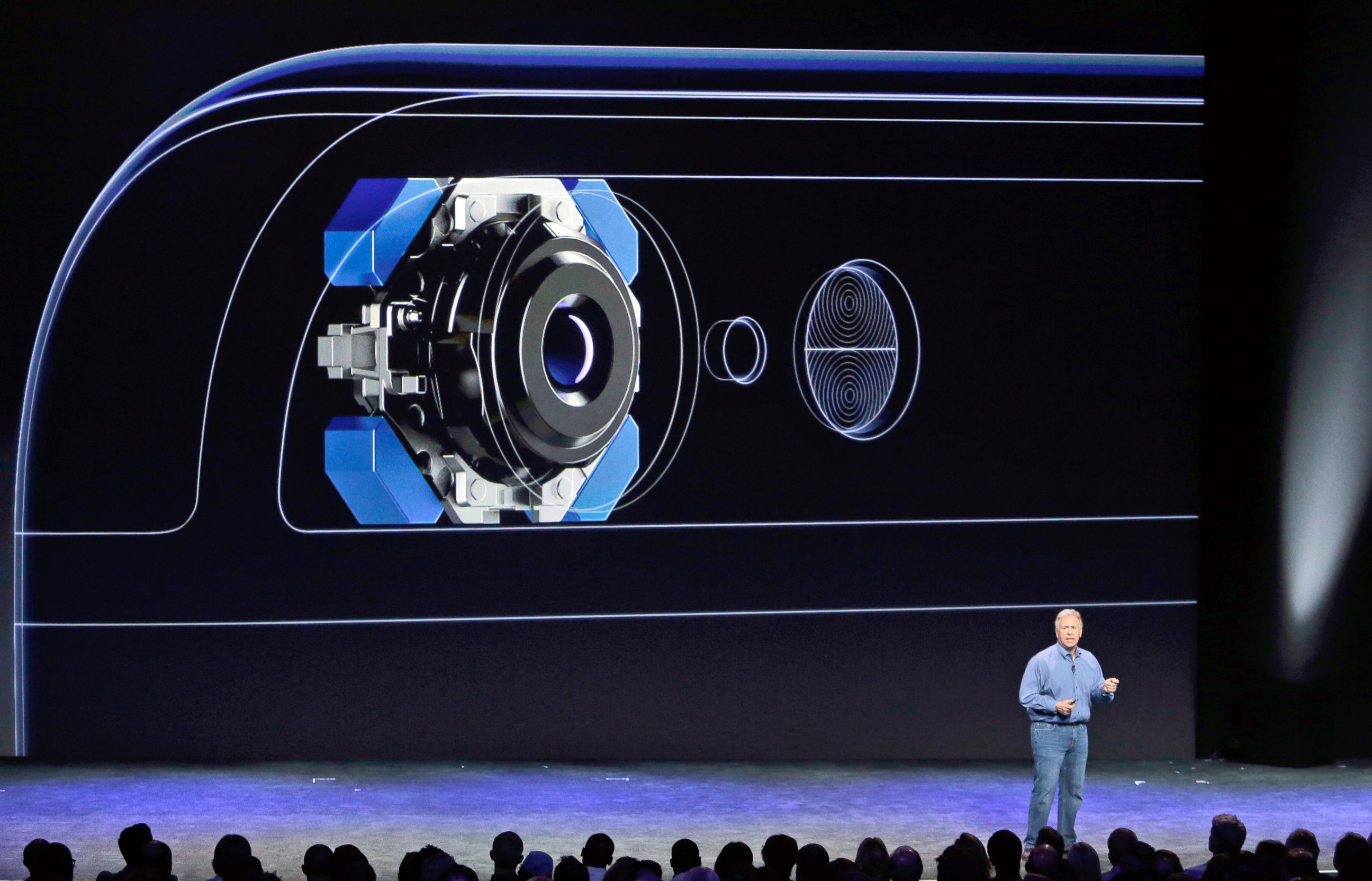 Schiller introduced a "brand new gesture" for the iPhone 6 and 6 Plus, called "reachability." Schiller said a double-touch, "not even a press," slides the whole display down so you can reach "anything" at the top of the phone.
Schiller explained that the new 64-bit A8 chip has two billion transistors, twice as many as the A1 chip. This allows for 25 percent faster CPU performance and up to 50 percent faster graphics performance.
The two new iPhones also have better battery life, Schiller said, including 50 hours of audio playback and 11 hours of video watching for the iPhone 6.
Schiller went on to explain new video-recording features, such as stabilization. The iSight sensor previously helped with continuous auto-focus in photography, and Schiller explained that it is used now in video-taking.
"Burst selfies" is another new feature to aid in taking more selfie-photos, Schiller explained.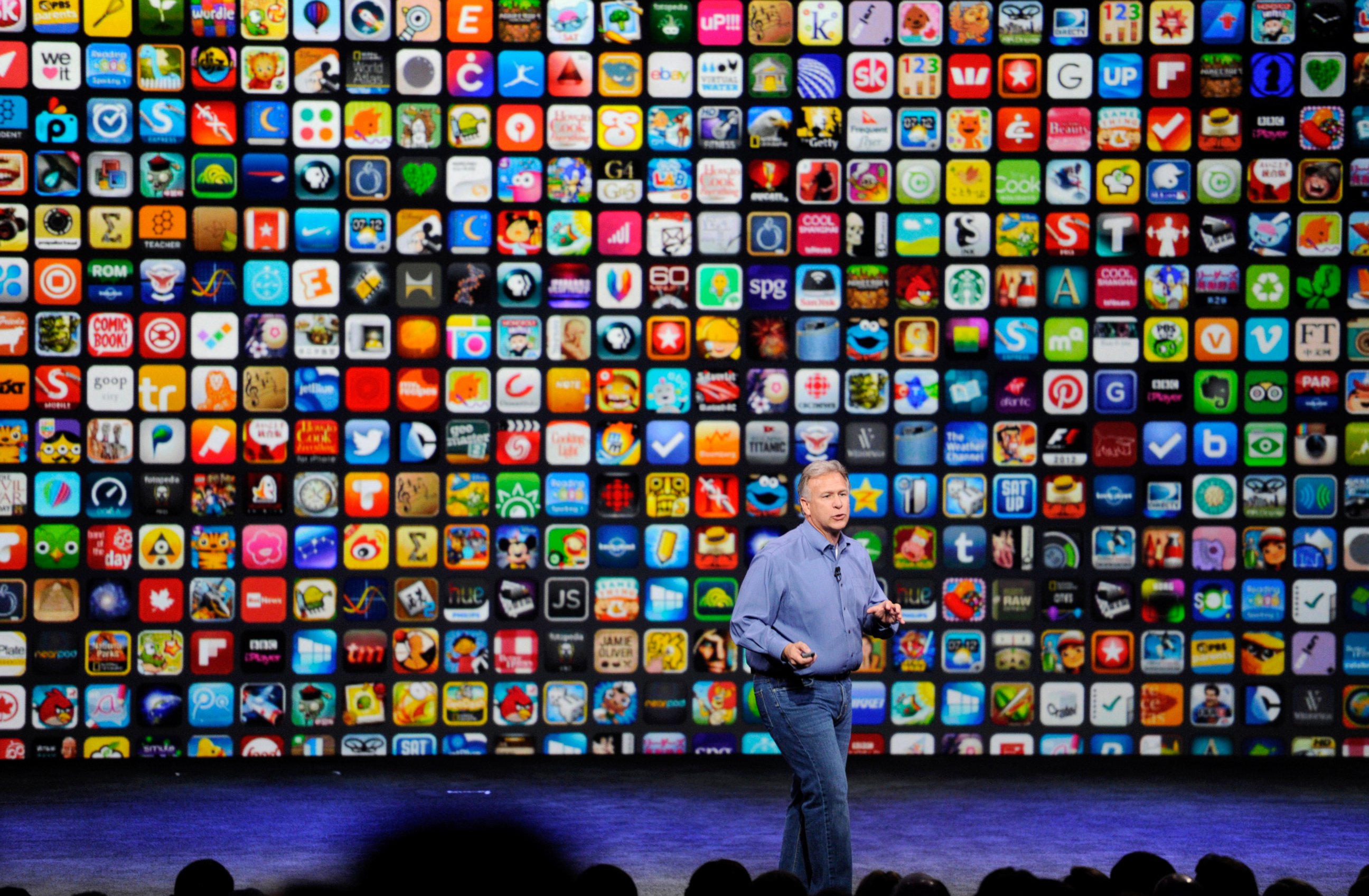 Apple's new payments feature, Apple Pay, is built into both new phones.
Eddy Cue, Apple senior vice president of Internet Software and Service, introduced a new chip called the Secure Element, which stores your encrypted payment information and allows you to pay with items with your iPhone. Each time you pay, a one-time payment number is used with a dynamic security code, so there is no need for a static code in the back of plastic cards, Cue said. There's no need to cancel your credit card if your device is stolen, he added.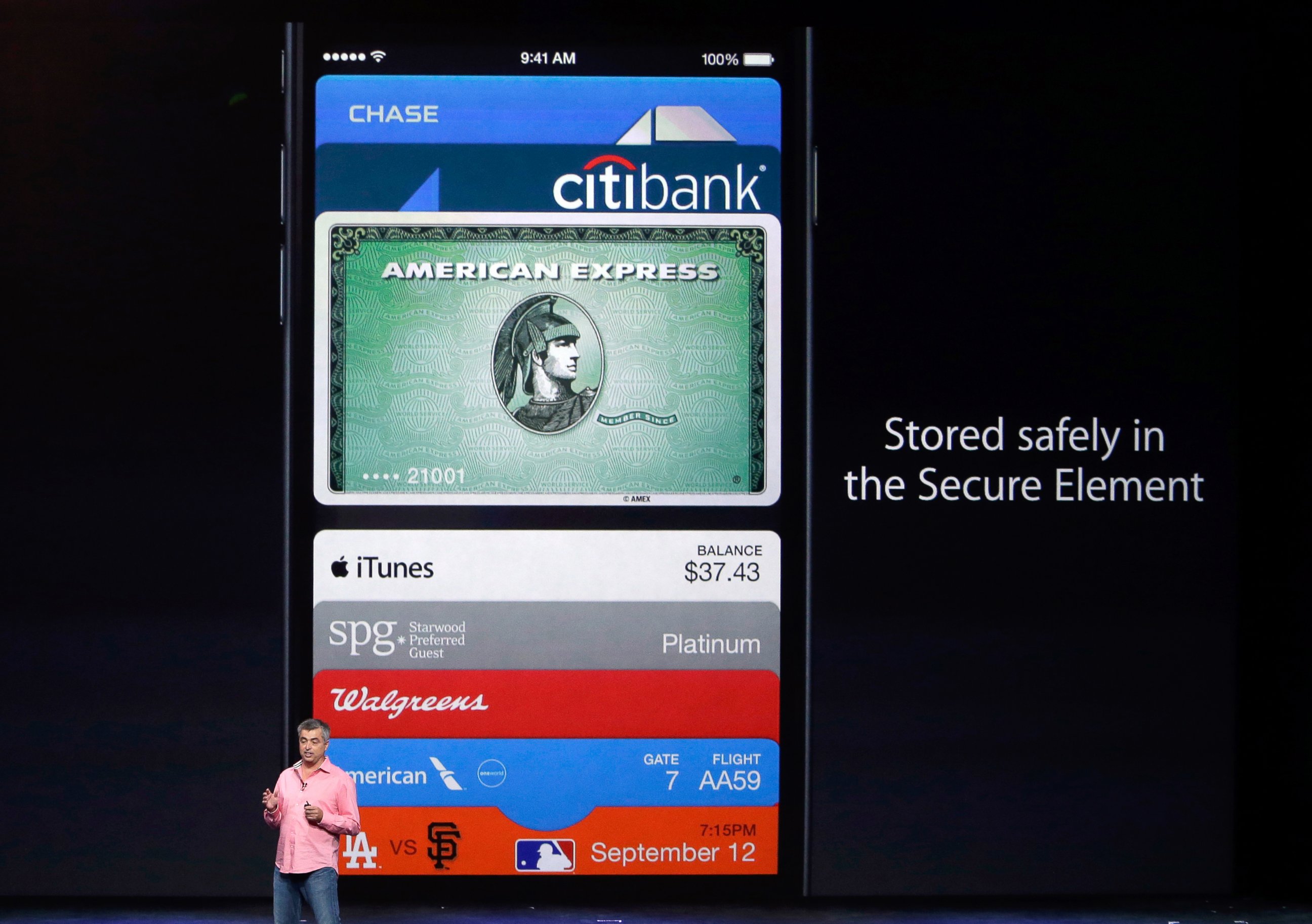 McDonald's, Subway, Whole Foods, Apple retail stores are among the retailers that will accept Apple Pay when it launches next month. It will be free as part of a software update. McDonald's said that all U.S. locations will accept Apple Pay after it is live.
To use Apple Pay, iPhone 6 and 6 Plus users keep a finger on Touch ID and hold their devices near the "contactless" NFC reader. Users' payments will be charged to their credit or debit card on file from their iTunes Store account.
The media event was held at a venue typically reserved for significant product unveilings. On the same stage, founder Steve Jobs introduced the Macintosh computer 30 years ago. The iMac computer was also introduced on the same stage, which "signaled the rebirth of Apple," Cook said.