— -- Across the country this morning, people who have been lining up for days to get their hands on Apple's latest generation of the iPhone may get their wish.
The phones, which were announced last week, go on sale this morning and come in two versions: the iPhone 7 and iPhone 7 Plus.
The New York Times noted the phones' impressive water resistance and said that both models' cameras "produce superb, vivid photos." Other reviews have been mixed.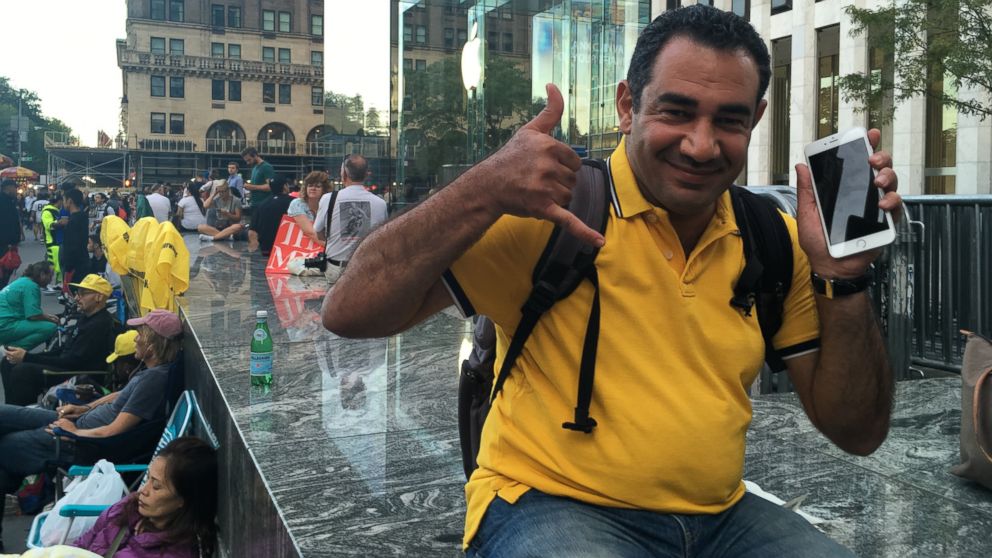 This generation of iPhones are the first to not have a headphone jack. Instead, Apple is pushing its own brand of wireless headphones. Traditional headphones can be still be connected to the phones through the Apple Lightning port.
The company said on Thursday that it had already sold all available iPhone 7 Plus models through pre-orders, as well as iPhone 7 models in the new "jet black" finish.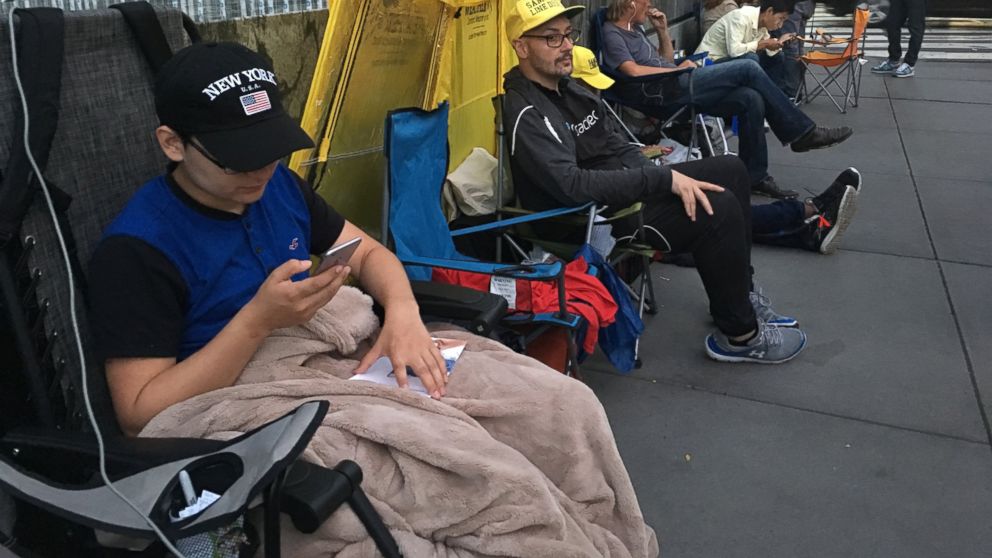 Despite that, lines had still formed at Apple's retail locations across the country hours and -- in some cases -- days ahead of the phone's release.
At Apple's Fifth Avenue flagship store in New York City, dozens of people sat in fold-out chairs outside, with one man claiming to have been there since Aug. 25.
Jaime González, a truck driver from the city who occupied the first spot in line, said he had been in line for three weeks -- even before the phones were officially announced.
González said that he was hoping to purchase two phones, one of which he hoped to sell for anywhere between $1,500 and $2,000. (The model he planned to purchase retails for $849.)
Also in line was Ayman Khalifa, a flight attendant from Cairo, Egypt. He had been standing in line for just a few hours, but said he was disappointed that the "Plus" models were sold out.
Similar lines had formed in other cities, including San Francisco, Miami, Houston, Salt Lake City, and Kansas City, Missouri.
The new hardware comes two days after Apple released the newest version of its iOS operating system for iPhones.
The new software had a reportedly shaky roll-out. T-Mobile told its customers who use the iPhone 5SE, 6 and 6 Plus models to hold off on updating to the new operating system after a software glitch was creating connectivity problems.
That issue has now been resolved, a T-Mobile spokesperson told ABC News, and affected customers can now upgrade their phones.
Verizon and AT&T both said the issue did not affect their customers.